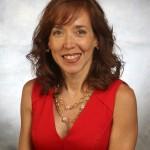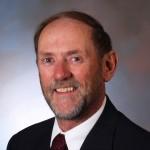 The relatively robust Colorado economy is attributed to innovation and entrepreneurship, activities that both create jobs and lessen dependence on a few large employers.
But what must southern Colorado do to be part of this statewide trend?
National and local experts from UCCS, Wells Fargo and Company, and local business leaders will discuss entrepreneurship and innovation, as well as a local economic forecast, during the 18th Annual Southern Colorado Economic Forum.
The forum is scheduled for 7 a.m. to 11:30 a.m. Oct. 10 at the Antlers Hilton Hotel's Heritage Ballroom, 4 S. Cascade. The cost to attend is $75. Registration and a full agenda are available at http://www.southerncoloradoeconomicforum.com/.
The forum will be the first for Tatiana Bailey, the forum's executive director, and last for co-founder Tom Zwirlein, professor, College of Business. Zwirlein retired as director, though he will continue to teach part-time. In 1997, Zwirlein joined with Jeff Ferguson, professor, College of Business, to launch the first forum. Later, Fred Crowley, senior instructor, College of Business, worked in tandem with Zwirlein, helping build the forum to a half-day event that draws 500 community leaders.
Bailey brings a fresh perspective to the forum. She joined UCCS in June and is an expert on health economics, policy and urban economic development. She previously was an instructor at the University of Michigan and Walsh College where she taught courses in health economics, health policy and finance, and micro/macroeconomics and was a business administrator for the University of Michigan Health System. Bailey also has an economic and health care evaluation consulting firm with a partner in Ann Arbor, Mich.
"From 2000 to 2014, there was a 24.2 percent increase in the Colorado Springs population," Bailey said. "But only a 7.1 percent increase in employment. What can Colorado Springs do to change this undesirable trend?"
This scenario will be posed to the audience and a panel discussion of local business leaders following Bailey's and Zwirlein's forecast of economic conditions for the next 12 months in the Pikes Peak region and a national and international forecast by Gary Schlossberg, senior economist, Wells Capital Management. Schlossberg analyzes economic, financial and investment environments for a fee-based institutional money manager with more than $325 billion in assets under management and for other investment and banking groups within Wells Fargo and Company. Prior to joining Wells Fargo in 1974, he served as a researcher for the Federal Reserve Board and the U.S. Treasury Department.
"The Southern Colorado Economic Forum provides valuable data and perspective to our community," Venkat Reddy, dean, College of Business, said. "This year will be no exception."
Panelists for this year's forum include Tom Neppl, president and CEO, Springs Fabrication; Randy Scott, president, Southern Colorado Business Partnership; and Harry Horowitz, senior manager for advanced industries, Office of Economic Development and International Trade. The moderator is Steve Bigari, CEO, Stellar Restaurant Solutions.