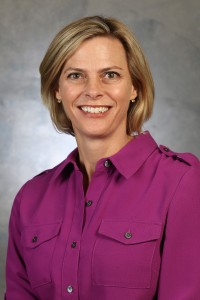 With the general election just over a month away and with campaigns hitting a fever pitch, Jennifer George, associate university counsel, recently provided a reminder regarding political campaign-related activity and expression.
"The Colorado Fair Campaign Practices Act generally prohibits public entities, including higher education institutions, from spending public money for contributions to a campaign for elected office," George said. The Act also prohibits universities from contributing public money to urge electors to vote in favor or against any ballot issue or referred measure.
"The law does not preclude us from being personally active in elections," George said. "It simply means we cannot use University resources to do so, and we have to ensure that we represent only ourselves and not the university when engaging in these activities."
Specific rules follow.
For All University Employees
Employees may not engage in any activity during working hours designed to urge electors to vote for or against any campaign issues, including campaigns for public office, statewide campaign issues or referred measures and local campaign issues or levies.
Employees wishing to participate in a campaign activity during working hours should take personal leave.
Employees may not use office supplies or equipment — including computers, telephones, printers or facsimile machines — to create materials urging electors to vote for or against a campaign issue.
Employees may not use their university email accounts to urge electors to vote for or against a campaign issue, or to forward materials that urge electors to vote for or against a campaign issue.
Employees may not use university websites to urge electors to vote for or against a campaign issue.
Special Rules for Faculty Members
In addition to the above, faculty members who do not have personal leave should avoid the appearance of impropriety when engaging in personal political activities by clarifying whenever possible that such activities are being conducted on personal time and not on behalf of or at the request of the university. And, Faculty members remain subject to other limitations on the use of state resources, including university email, even if using personal time.
Students
"Students may engage in political expression without limits," George said, though they also "may not use university resources, including fees, to advocate for or against a candidate or campaign issue." Money generated through student fees and equipment – or materials purchased with student fees –are considered university resources.
In General
Generally, university employees may provide information about ballot initiatives in response to questions, as long as the question was not solicited by a State employee. Employees can also take personal leave to engage in political advocacy and should make clear that they are taking leave and not speaking on behalf of the university.
The university can provide equal access to meeting rooms and other venues to political groups and student advocacy groups. Any university-sponsored forum should include all sides of an issue.
Questions?
Contact George, 255-3820 or [email protected].