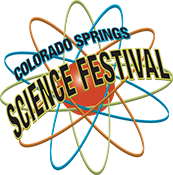 The Colorado Springs Cool Science Festival will have a series of events at UCCS Oct. 11.
The UCCS events will run from 10 a.m. to 4:30 p.m. at locations throughout campus. More than 70-hands-on science activities ranging from goop to rockets are planned as part of what is being billed as Carnival Day.
The Colorado Springs Cool Science Festival is a collaboration of national and local science organizations working to enhance science literacy by providing informal learning experiences. The UCCS events are free and open to the public. Registration is required. For a detailed schedule, visit http://www.cssciencecenter.org/programming/science-festival/cool-science-carnival-day.
Carnival Day at UCCS was organized by the Center for STEM education. This is the fifth year UCCS has hosted Carnival Day.
Many other Colorado Springs Cool Science Festival events are planned Oct. 12-19 at locations throughout the community including downtown, the Pikes Peak Library District Library 21c at 1175 Chapel Hills Drive, the Western Museum of Science and Industry in north Colorado Springs and the Nature and Raptor Center of Pueblo.
"No matter if you are going to one event, or multiple, we guarantee mesmerizing moments based in all areas of science from the physical sciences, to mathematics, to music, to exploring the forbidding areas of the Antarctic and much more," Kathleen Fitzpatrick, program manager, Center for Science, Technology, Engineering and Math Education, said.
A full schedule of events is available at http://www.cssciencecenter.org/calendars/4-science-festival/2014/10/grid