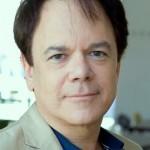 Robert von Dassanowsky, professor, Department of Languages and Cultures, and Visual and Performing Arts, recently received a 2014-15 Dietrich W. Botstiber Foundation's Institute for Austrian-American Studies grant.
The Botstiber Foundation supports projects that implement the foundation's mission "to promote an understanding of the historic relationship between the United States and Austria." It annually funds original projects in the fields of history, politics, economics, law, literature, music and translation.
Dassanowsky will receive $10,000 to support the completion of research for his book, "Screening Transcendence: Film under Austrofascism and the Hollywood Hope 1933-1938," to be published by the University of Indiana Press. The text will examine and the national and transnational film created under Austria's clerico-authoritarian regime, and the unique cultural-political relationship between Hollywood and Vienna prior to the country's annexation to Nazi Germany.