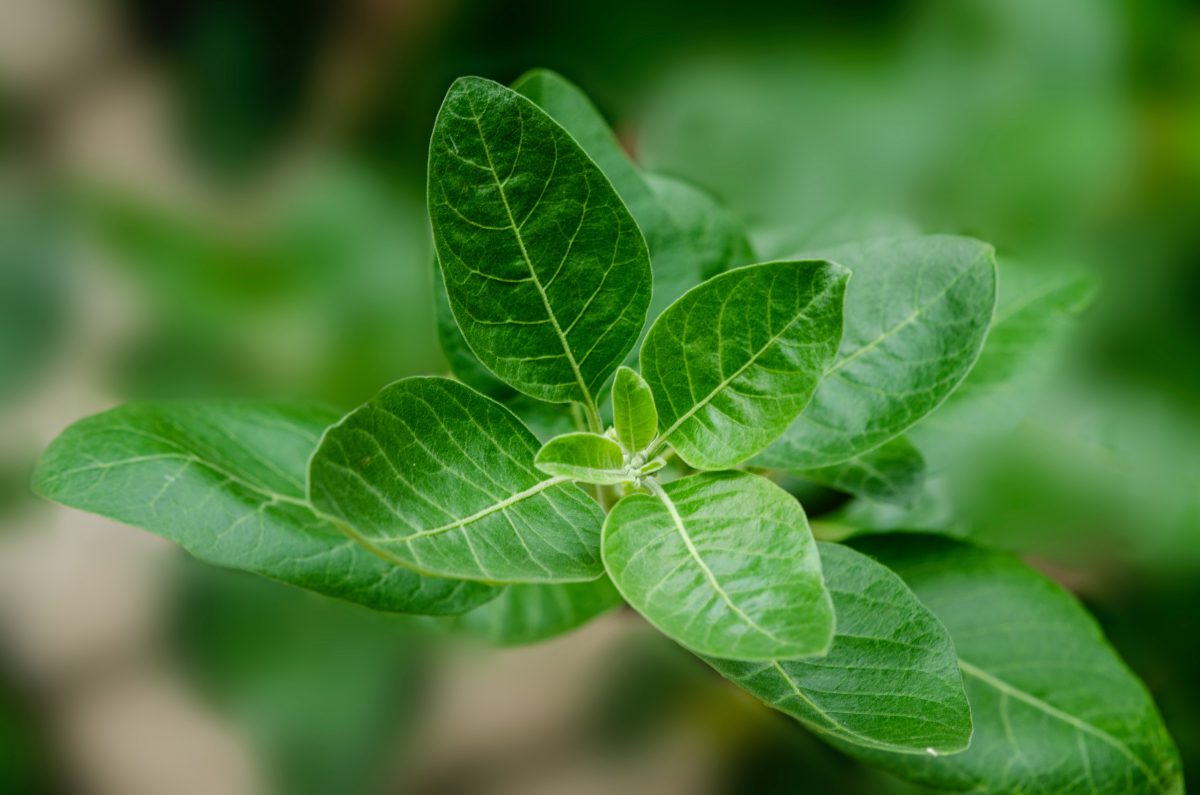 Between keeping up with school, social lives and extracurriculars, it's no surprise that college students often experience high stress levels. To help combat these stressors, UCCS researchers are looking into the herb ashwagandha as a potential way to improve sleep quality, mental clarity and energy levels.
Ashwagandha is an Ayurvedic adaptogenic herb, adaptogenic meaning "a natural substance considered to help the body adapt to stress and to exert a normalizing effect upon bodily processes." It grows in Africa and Asia and has been used holistically for thousands of years though research on its effects is minimal, especially in the U.S.
Of the few Ashwagandha human research trials conducted in the states, none have studied the effects of ashwagandha supplementation on stress. Jess Kirby, Assistant Professor of Health sciences and lead for the qualitative methods design and analysis for the research team, spoke on the novelty of this trial and research.
"I jumped at the chance to collaborate on this trial with a stellar group of colleagues and to lead an innovative research design for the qualitative methods portion. It was exciting to see how participants would describe their experience taking the herb, which was completely unknown in the literature, as prior research had been conducted via clinical nutrition trials and/or animal trials," said Kirby.
The study was constructed by instructing participants – college students aged 18-50 years – to take one capsule twice daily for 30 days. Those in the intervention group (IG) received 700 mg of full spectrum extract of ashwagandha and the placebo group (PG) were given glycerol capsules. To assess the impacts of the herb on participants researchers conducted daily check-ins, in which the students gave open-ended answers to the question "how are you doing today?" Patterns and key words within these responses were coded and analyzed by qualitative software, while focus groups were also held with both the IG and PG that supported the data patterns.
After analysis, results showed the IG group had significant increase in mental clarity, energy levels, quality sleep and sense of calm. The IG group also had a notable shift in descriptions of sleep from feeling groggy in the beginning of the trial to sleeping sound and waking up refreshed starting around day nine. Also, though all participants in the study described similar rates of stress that fluctuated with demands of the academic year, the IG group described being surprised with how well they were able to handle and manage stressors while the PG group members were more likely to describe being overwhelmed by those stressors.
"Four themes resulted regarding energy levels, mental clarity, sleep dynamics, and stress. Our findings demonstrated that ashwagandha increased college students' perceived well-being through supporting sustained energy, heightened mental clarity, and enhanced sleep quality, through a moderate dose of ashwagandha for the course of 30 days," Kirby stated.
Based on these results, ashwagandha shows potential to have a positive impact on college students' success and stress levels.
"These findings bridge the gap between research and practice by providing valuable knowledge about the perceived impacts of ashwagandha supplementation which reinforce observations in herbal nutrition practice previously absent in the literature," said Kirby.
This trial was conducted by interdisciplinary faculty and staff from the Human Physiology and Nutrition and Health Sciences departments. Jessica Kirby, Margaret Harris, Andrea Hutchins, Keston Lindsay, and then-graduate students Cynthia Baker and Jack O'Connor made up the team and published two companion papers alongside the trial that reported the qualitative and quantitative results. The paper, titled "The Perceived Impact of Ashwagandha on Stress, Sleep Quality, Energy, and Mental Clarity for College Students: Qualitative Analysis of a Double-Blind Randomized Control Trial," can be read online.