Two UCCS staff members have been appointed to a Colorado Department of Higher Education (CDHE) committee.
Ida Dilwood, Director of Disability Services and University Testing Center, and Karen Markel, College of Business Dean, have been selected alongside 13 other appointees from various universities and organizations in Colorado to be part of the "Disability Services in Higher Education Advisory Committee."
The committee, appointed by Dr. Angie Paccione, executive director of the Colorado Department of Higher Education, will "advise higher education leaders and policymakers on necessary services and best practices aimed at improving access and outcomes for students with disabilities in higher education."
Formation of the committee comes from House Bill 22-1255, which instructs the CDHE to form "a committee comprised of education leaders in disability services, higher education leaders, community advocates and a student who identifies as having a disability." The panel is expected to publish recommendations in two reports by mid-June in 2023 and 2024, both of which will be posted on the CDHE website.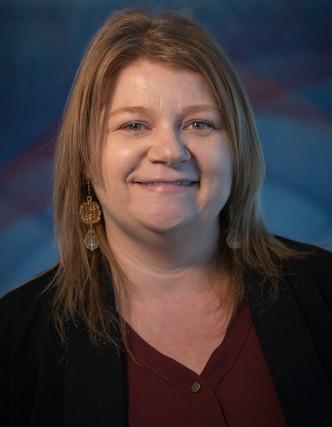 Dilwood provided some background on the committee and how it came to be.
"About 5 years ago I was approved by CDHE to be a member of a special projects group made up of other Disability Services professionals from higher education institutions. The group consists of members from around Colorado from both 2- and 4-year institutions. We started discussing concerns around disability and higher education. This lead to collecting data from each other and a summary of top concerns. CDHE then pursued the adoption of HB 22-1255. This bill directs CDHE to collect data from institution on the number of students who identify as having a disability and the number requesting accommodations from a Disability Services office as well as establishing an advisory committee of leaders in disability services, among higher education and the community. The committee is tasked to provide recommendations as well as two reports the first in June of 2023 and the second following in 2024," explained Dilwood.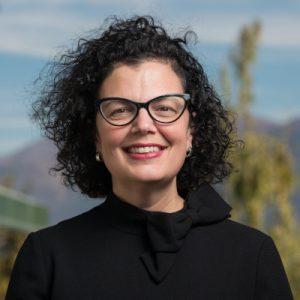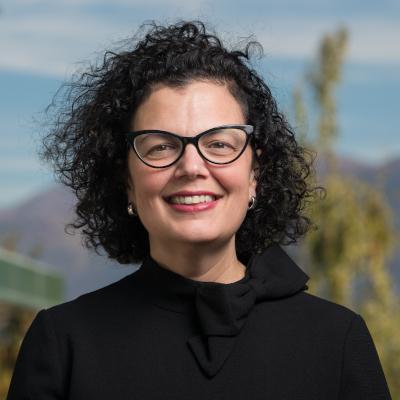 Markel brings considerable knowledge of higher education and student services to the position.
"I am proud to be selected to represent academic leadership in the State of Colorado on this committee. I am excited to share my experience in academic leadership and conducting research around the barriers toward post-secondary education and employment to the important work of this committee," Markel said.
Dilwood also brings a strong background to the role, with extensive experience in student and disability services.
"I am excited to be an appointed member of the HB22-1255 Advisory Committee. I have been an active member of the Disability Special Projects group with Carl Einhaus, at CDHE since the group was created. I look forward to continuing the momentum of this Special Projects group created with the House Bill and moving the conversation forward about higher education and disability. With my 22 years of experience serving students with disabilities I pride myself on remaining up to date with promising practices related to disabilities and use that knowledge to best serve the individuals I work with. I believe my knowledge and expertise will assist this committee in serving the broader community and representing UCCS," said Dilwood.
The complete list of committee appointments are as follows:
Tisha Chapman, Vice President of Student Services, Emily Griffith Technical College
Charlie Couch, University Registrar, University of Northern Colorado
Chase Cromwell, Student, University of Colorado Boulder
Paul DeCecco, Director, Military and Veteran Programs, Pikes Peak State College
Ida Dilwood, Director, Disability Services and University Testing Center, University of Colorado Colorado Springs
Colleen Donnelly, Full Professor, University of Colorado Denver
William Flowers, Director, Office of Disability and Equity, Community College of Aurora
Katie Vahey Gaebler, Business Owner, AutismNERD.com
Gabriel Gates, Coordinator of Disability Support Services, Front Range Community College
Serina Gilbert, Youth Services Program Manager, Division of Vocational Rehabilitation
Samuel Jarris, Disability, Intersectional and Autistic Advocate, Colorado Cross-Disability Coalition
Gail Lott, Secondary Transition Specialist, Office of Special Education, Colorado Department of Education
Karen Markel, College of Business Dean, University of Colorado Colorado Springs
Tracy Murphy, Executive Director, IN! Pathways to Inclusive Higher Education
Marla Christine Roll, Director, Assistive Technology Resource Center, Colorado State University
About the UCCS College of Business
The College of Business was established in 1965 and has more than 1,300 undergraduates and 350 MBA students. The College of Business and Administration awards the Bachelor of Science in Business and Bachelor of Innovation degrees. The Graduate School of Business Administration awards the Master of Business Administration, Master of Science in Accounting and Executive Doctor of Business Administration degrees. More than 10,000 alumni of the College of Business live and work around the world. Learn more about the College of Business at UCCS.
About Disability Services
Disability Services is a Student Affairs office that supports students with disabilities, temporary injuries and students under Title IX for pregnancy and pregnancy related conditions. Students may not realize their health condition may be considered a disability. Qualified students with disabilities can request academic accommodations such as adjustments, auxiliary aids, or other services to ensure equal access to the educational opportunities. Areas where accommodations are provided include, but are not limited to, the academic environment, housing and residential life setting, student abroad programs, as well as through assistive technology. Accommodations are implemented in an effort to eliminate the impact of barriers caused by the student's condition.