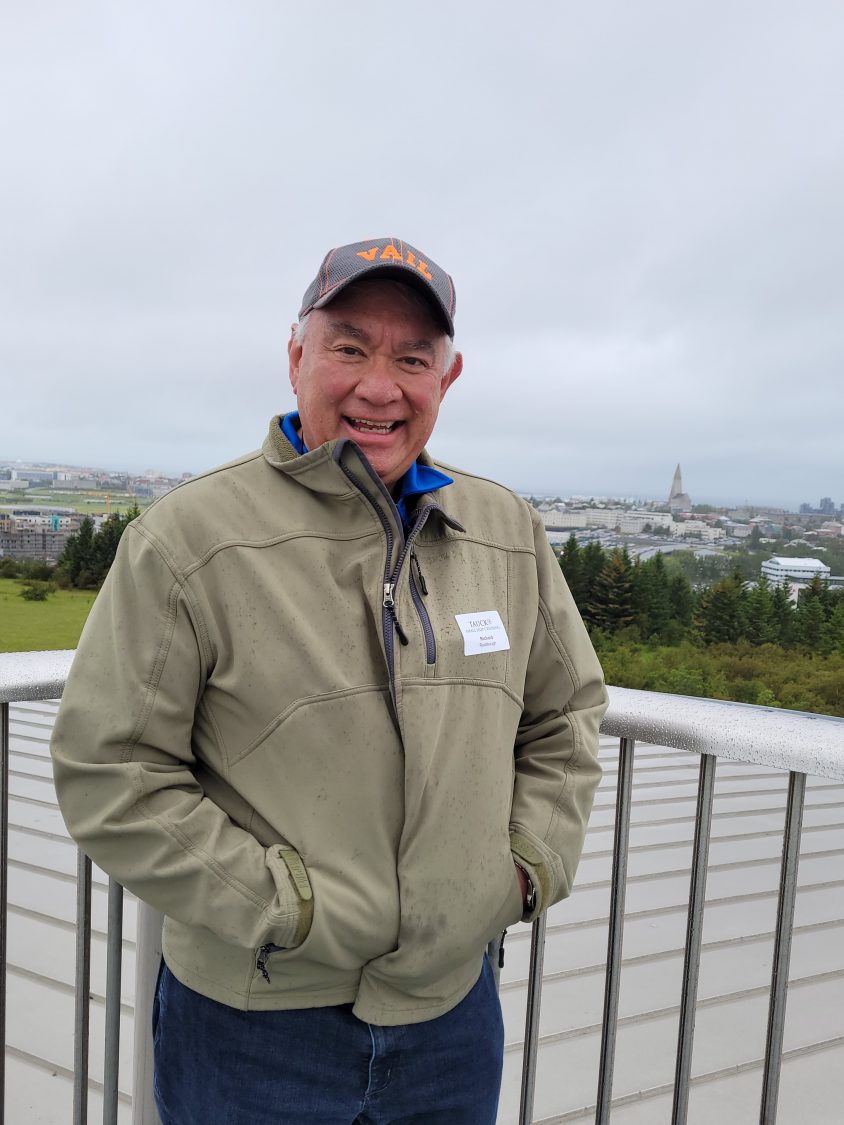 "Meet a Mountain Lion" is a series of stories introducing members of the UCCS community to campus. Meet Richard Radabaugh, a Senior Instructor at UCCS.
1. Tell us about your background, and what brought you to UCCS.
I am a retired police officer. I spent 30 years with the Colorado Springs Police Department. I attended law school (DU) on a scholarship while I was a police officer. Passed the Bar exam and stayed a police officer and a lawyer until June 2002. I retired on a Friday and began work as a deputy district attorney on Monday. I was conducting my first jury trial that Wednesday. I stayed there several years and then went out into private practice, specializing in representing police officers involved in critical incidents. I started teaching here at UCCS in 2012.
2. What do you do at UCCS?
I teach criminal justice classes. I am a faculty advisor to the Mock Trial team, the Law Society and the American Criminal Justice Association. I am a board member of the UCCS Privacy Board. I conduct quarterly training for the board. I also lead the study abroad program for our college and have taken over 100 students to different countries abroad.
3. What do you love about UCCS?
I love teaching the students the most. It keeps me feeling young (I am an old man). I love being in the classroom; I hated teaching remote during COVID. The interaction with the students is what keeps me coming back each semester.
4. What are you working on right now?
I have several projects in the works. I am going to try and schedule training days for our American Criminal Justice Team as we are heading into competition season. I am the administrator for the Mock Trial team and getting them set up for their competition coming this February. I am also working with the law society to schedule events for them this semester.
5. What energizes you at your job?
My answer would be the same as why I love teaching here. I love interacting with the students, being involved in the campus life. It is fun to see everyone getting started in their careers.
6. What's an accomplishment you're proud of?
On a personal level, I was honored to be selected as the instructor of the year for 2018. On a professional level, it is seeing my students being accepted into the police academy or law school.
7. What's a goal you have for the future?
Eventually retire and settle down, long-term. Short-term, winning some of the competitions our students compete in. Taking a study abroad group to London in May 2023.
8. What do you do with your free time?
I make custom knives, ride motorcycles and travel internationally.
9. What's the best compliment you've ever received?
That I cared and was a good role model.
Do you know a Mountain Lion that UCCS should meet? We want to hear all about them! Invite them to share their story, and we'll tell it to the UCCS community.