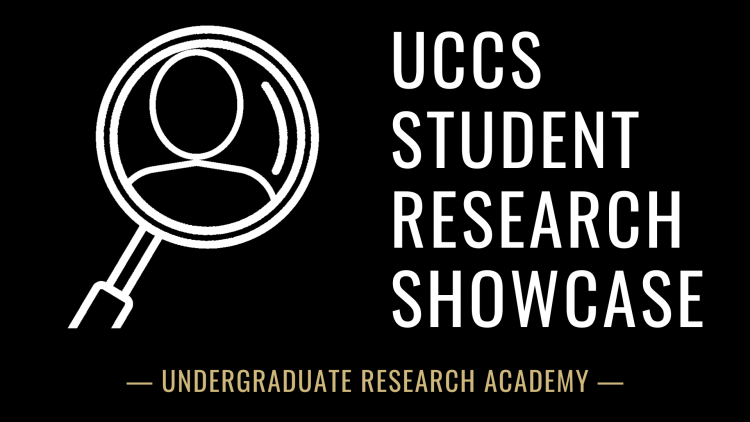 How do children think and learn? Grai Calabro, senior psychology major, is diving into this issue with her research.
"Children encounter extensive amounts of information daily in academic settings, so the ability to prioritize remembering high value information over low value information is crucial," she said. "An example would be if a teacher taught about both animals and flowers one day and said there would be a test on the animals the following day. If a child is proficient in value-based learning, they will prioritize remembering the information about animals."
Calabro's research also looks at how active study conditions (i.e., controlling order and duration of the information to be remembered) help children engage in that learning strategy. The study looks at children in age groups: younger (6 and 7 years old) and older (9 and 10 years old), which allows the research to identify if the strategy emerges throughout development.
To share more, Calabro answered eight questions about her research, her partnership with Selmeczy and her best advice for students interested in future research opportunities.
1. What was your path to UCCS and working with your faculty mentor?
I come from a low income family, so I joined the military in order to afford my education. After leaving the military and completing two years at a community college, I transferred to UCCS. I wanted to gain research experience before I went to graduate school, so I requested an interview with Dr. Selmeczy, as her research coincides with my academic interests. From there, Dr. Selmeczy invested a great deal of her time and energy into ensuring that I received a sound foundation of knowledge in research. She has mentored me through the Undergraduate Research Academy, the Psychology Honors Program and applying/presenting at conferences such as the Society for Research in Child Development Conference.
2. If you were describing your research/creative work to someone outside of your field, what would you say?
Value-based learning is a learning strategy where high value information is prioritized while low value information is inhibited. This study investigates this learning strategy in children and how active study control (i.e., actively choosing the information's duration and order) contributes to ability to engage in this learning strategy.
3. Which concept or discovery from your research/creative work most excites, invigorates or inspires you?
There are real world implications with this research. Adding to knowledge on how to help children learn is in itself a very rewarding feeling.
4. Describe how and why this research/creative work was started.
I asked to become more involved in a research project with Dr. Selmeczy. There were a few areas of research that Dr. Selmeczy and I had similar interests in, and with opportunities that UCCS offered such as the URA program, we were able to begin a new project together.
5. What has the experience of working with your faculty mentor and fellow researchers been like?
Working with my mentor has been a pivotal moment in my education. I was very unsure on what I wanted life after graduation to look like. After getting to experience research from a very hands on approach that working with my mentor has afforded me, I feel very confident and assured that this is something I want to continue doing into my graduate school and beyond. There is also a lot of support in my lab not only from my mentor but from my fellow researchers as well. Everyone helps where they can in each others research projects.
6. How has this work helped prepare you for your future in graduate school or your career?
While working with Dr. Selmeczy I have gained invaluable research experience that many might not have before entering a graduate school. I am confident this will help me achieve academic success. Furthermore, this has given me confidence in myself as a student, and confidence that I have a sense of self and can see myself continuing to stay interested in the programs that I am applying for.
7. What has been the most memorable part of working on this project with your faculty mentor?
The most memorable part of working on this project would have to be receiving funding. This was a large accomplishment that I am very proud of. I think the only thing that might be equal to that accomplishment is after months of trial and error, our experiment was finally completed and we could begin scheduling participants and collecting data. That was a great feeling.
8. What advice would you give first-year students who are interested in working with a faculty mentor?
Start sooner. Look into the different research programs at UCCS to get a feel for what you are most interested in. When you do this then you can identify what your research goals are. Also, be very vocal with your mentor. When they know what your research goals are, they can better support you in reaching those goals.
The Undergraduate Research Academy encourages UCCS students to expand their education beyond the classroom through participation in research and creative projects while engaging in mentorship with UCCS faculty. The yearlong collaborative research projects further students' professional and academic development while furthering faculty members' research program goals.
UCCS celebrates this year's cohort of Undergraduate Research Academy student and faculty researchers. All those interested in participating should visit the Undergraduate Research Academy website for more information.