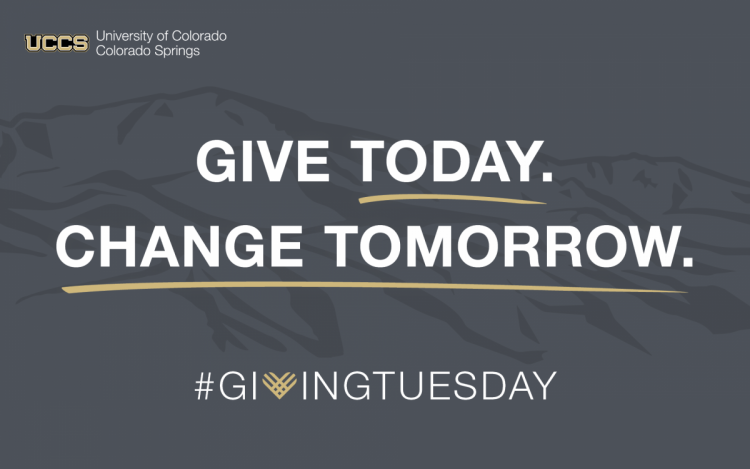 UCCS' seventh Day of Giving on Nov. 29 will continue the university's annual tradition of pairing compelling campus projects with the generosity of alumni, faculty, staff, students, parents, community members and friends.
18 funds aimed at breaking down the barriers to student success are the focus of this year's Giving Tuesday campaign, like Clyde's Cupboard, the UCCS program that helps address food insecurities for students and provides basic hygiene items like shampoo, conditioner, deodorant, body wash and more.
Along with Clyde's Cupboard, donations can be made to the Bridge Forward Scholarship, the Multicultural Office for Student Access, Inclusiveness, and Community and LGBTQ+ Resource Center, and the Office of Veteran and Military Affairs and more.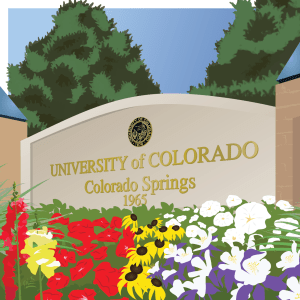 "As someone new to the UCCS Advancement team, I am already passionate about the funds that are being uplifted this year. Each of the 18 featured funds has a unique and irreplaceable impact on our students and campus. Some of them support student health & wellness, while others support scholastic achievement, professional development, and the arts. On November 29th, Giving Tuesday, I can't wait to be part of the collective power of the Mountain Lion family as we come together to change tomorrow!" said Sara Daum, Annual Giving Engagement Program Director.
Donors can also collect the fourth in a series of four limited-edition illustrated coasters by making a one-time gift of at least $60 or a recurring gift of $5 or more per month. This year, the coaster features a stylized illustration of wildflowers in front of a UCCS monument sign.
Since 2015, Giving Tuesday has brought in more than $661,000 for student scholarships and programs at UCCS from faculty, staff, students, alumni, parents and friends.
Designated as a global day to give back after the shopping holidays of Black Friday, Small Business Saturday and Cyber Monday, Giving Tuesday encourages gifts of any size to organizations that make an impact in communities.
If you are planning to donate on Giving Tuesday, gifts will be accepted by cash, check, credit card and payroll deduction. The first 500 donors to contribute at least $5/month or a $60 one-time give will get the last in a series of four limited edition illustrated coasters.