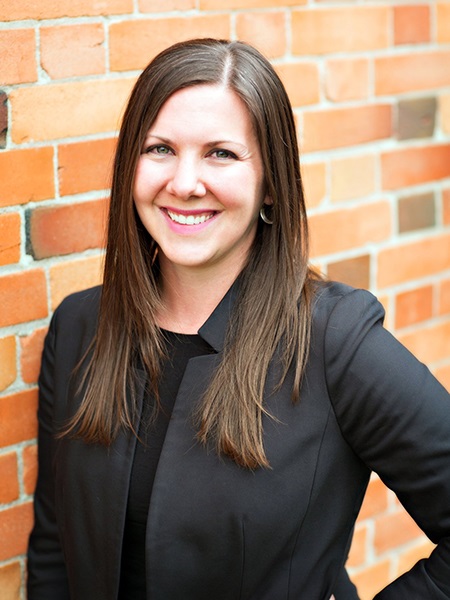 Stephanie Gangemi, Director of the Bachelor of Social Work program and professor in the School of Public Affairs, has recently been appointed to the Council of Social Work Education's Council on Role and Status of Women in Social Work Education (Women's Council). She started her three-year appointment on July 1.
The Women's Council is responsible for the development of educational resources relevant to women's issues within social work education. They work to eliminate procedures within academia that hinder the full participation of women, make recommendations to the Board of Directors on all matters of policy, and initiate and coordinate programs and activities related to women in social work education.
"We want to support people who identify as women in the field by providing mentorship for peers, faculty members, and students on their educational journeys," said Gangemi.
Gangemi brings extensive experience and education in social work to this role. She earned her B.A. in Sociology and Criminal Justice from Wagner College, followed by a M.S.W. in Advanced Clinical Social Work Practice from Columbia University before earning her Ph.D. in Clinical Psychodynamic Social Work at Smith College.
"Anyone who works with Dr. Gangemi is aware of her value to our university and to the social work profession. Her colleagues at the national level have come to the same conclusion as evidenced by this appointment. She will be an outstanding advocate for women and a fine ambassador for our campus," said George Reed, Dean of the School of Public Affairs.
Gangemi has worked in the social work field for a decade and a half. She began her career as a social worker at Riker's Island Correctional Facility in New York City while also teaching sociology at Wagner College. She then went on to work as a forensic social worker at the El Paso County Jail in Colorado Springs while running her own part-time psychotherapy practice. From there, Gangemi became Director of Mental Health at the El Paso County Jail.
Throughout her clinical career Gangemi has also worked in the field of higher education serving on the Social Work faculty at Pikes Peak Community College. After this she went on to work at Newman University as part of the Master of Social Work faculty while concurrently acting as a social work instructor and field coordinator. From there she went to work at Smith College as a lecturer in their Master of Social Work program before joining UCCS as a Clinical Assistant Professor and the Director of the Bachelor of Social Work program.
In 2018, Gangemi won the Chicago Psychoanalytic Institute's Seidenberg Prize for her paper "Are They Mental Health or Behavioral: Toward Object Relations Translation for Corrections Officers" for a competition asking how psychoanalysis can be implemented in issues between guards and inmates in the criminal justice system.
"You have to be empathic to all the different sides and different life experiences that people are bringing to those environments. They're fraught and intense, and if we want to solve problems you have to listen and compromise and create something better than what you found when you got there," Gangemi said.
About the UCCS School of Public Affairs
The UCCS School of Public Affairs is one of the premier schools of public administration in the Rocky Mountain West. Its relevant and flexible programs prepare students for leadership in the public and nonprofit sectors, including criminal justice and social work. The School of Public Affairs offers both traditional and accelerated undergraduate and graduate programs, with options to earn dual degrees and graduate certificates. Learn more about the School of Public Affairs at UCCS.