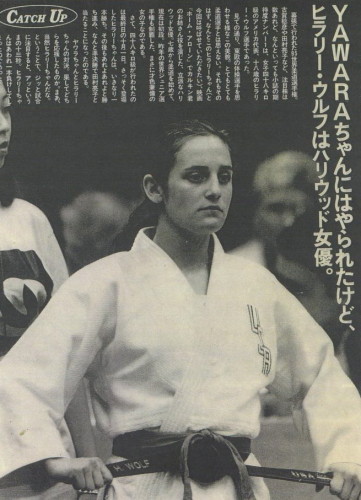 Hillary Wolf Saba's desires included a combination of medaling at the Games, obtaining her bachelor's degree and, at one point in time, having a fulfilling acting career.
She can cross all these items off her list of accomplishments, and she now strives for success as a wife, a mother and a professional.
Born and raised in Chicago, Saba '01 moved to Colorado Springs in 1996 to continue her training as a Judo athlete at the Olympic Training Center (OTC), while simultaneously beginning her academic journey.
"I completed my first two years of schooling at Colorado College," said Saba, "but then decided to transfer to UCCS when I was able to receive in-state tuition as an active athlete at the OTC."
The in-state tuition benefit helped Saba immensely because she was covering the cost of college on her own. The transfer to UCCS was not only valuable financially for Saba, but she also received incredible support from UCCS faculty.
"I was able to speak to all of my professors up front about my training schedule at the beginning of each semester to make sure that they were okay with me being gone and handing in work upon my return from a multitude of trips to both train and compete," Saba explained. "I never had one professor take issue with my schedule. They were used to managing other student-athletes living and training in the OTC."
Saba was an athlete on the 1996 U.S. Olympic Judo Team and later in that year she competed in the Atlanta Games.
"Representing our country as a member of the U.S. Olympic Team was one of the great honors of my athletic career," Saba said.
Her Judo career spanned 16 years and she made both the 1996 and 2000 U.S. Olympic Teams. She also became the first American (male or female) to win a Junior World Championship and won seven U.S. National titles.
Saba also met her husband Chris Saba, a two-time Olympic alternate Greco-Roman wrestler, while training at the OTC.
After Saba's athletic career brought her to Colorado Springs, earning a degree in English at UCCS became part of her unimaginable journey.
"One of my favorite experiences during my time at UCCS, was when I took a sociology course called Introduction to Racial and Ethnic Studies. Professor X, as she called herself, had an uncanny ability to put controversial topics and ideas on the table and help students navigate through them openly and honestly."
Saba shared her academic journey was not typical, but she is glad UCCS is part of her story.
"The university doesn't even look like the same school I graduated from 21 years ago," said Saba. "There are endless opportunities for students to explore their interests and set themselves on the path to success no matter what career they choose."
In addition to her academic and athletic accomplishments, Saba also had a thriving acting career as a child actor.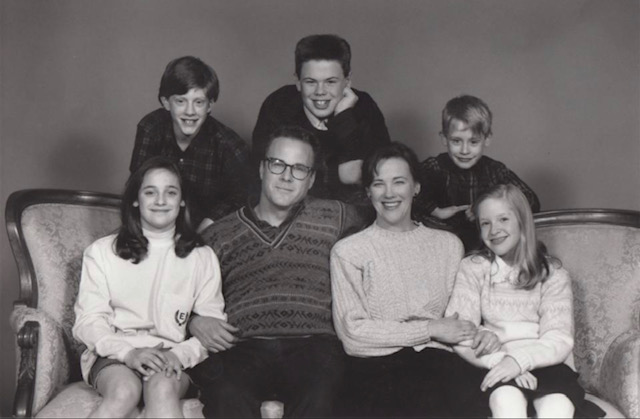 "My acting career consisted of many movie roles, commercials and voiceovers," said Saba, "most notably, playing Macaulay Culkin's sister in 'Home Alone' and 'Home Alone 2.'"
Saba has achieved great success in her life and looks forward to what the future holds. She currently resides in Colorado Springs with her husband and two sons.