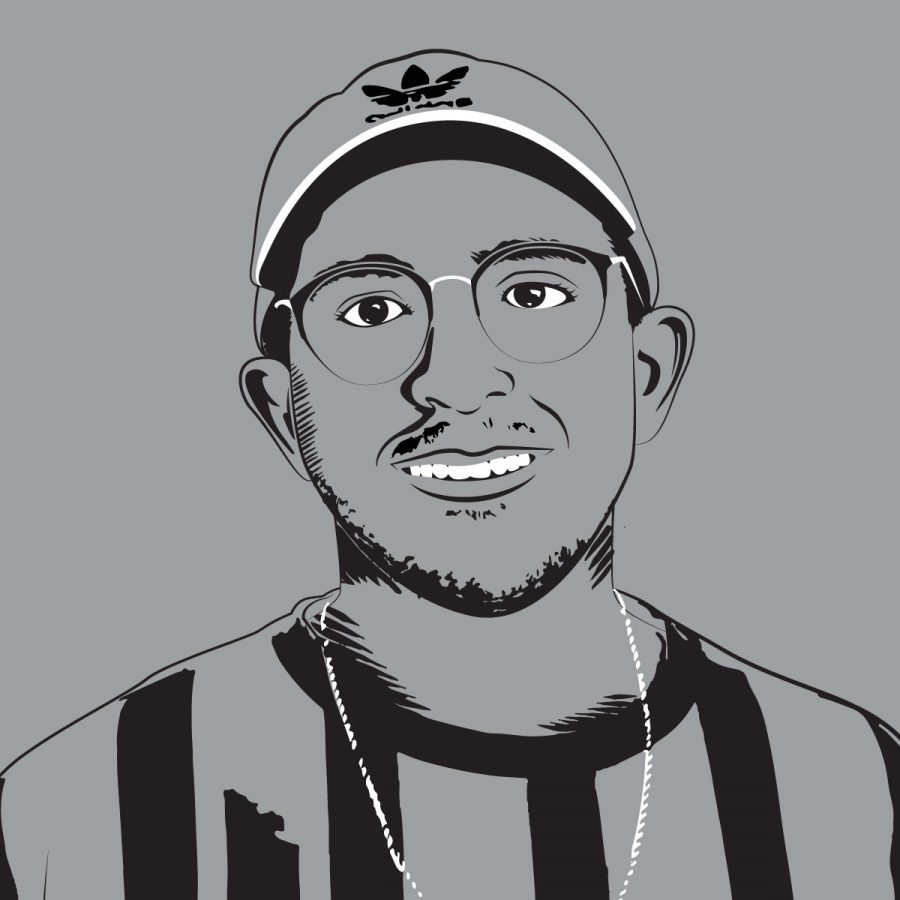 Spencer Pirzadeh started college as a 21-year-old freshman and, while he thought he would feel out of place being older and beginning school, he soon felt at home on the UCCS campus.
Pirzadeh graduated from high school and had little ambition, but then that all changed.
"I was 18 years old, a senior in high school, and all I wanted to do was play bass in my pop-punk band," said Pirzadeh. "But after graduation, I spent a year and a half on a church mission in Pennsylvania and New York and something clicked."
That something was the desire to attend college. Pirzadeh returned to Colorado at the end of 2016 and enrolled in UCCS the following year, choosing to major in geography and environmental studies with a minor in geology.
The uncertainty he felt being an older student on campus subsided after getting involved in various student life activities that helped him connect with more people.
"I worked at the recreation center and I am an active member of Pi Kappa Phi fraternity," said Pirzadeh. "UCCS is such a diverse campus and I have never felt so at home."
In addition to the connections made while on campus, Pirzadeh has not had to worry about the cost of school. He is a recipient of the Bruce and Anne Shepard Reach Your Peak scholarship.
"I am very thankful for my Reach Your Peak scholarship, as well as to the donors. It has allowed me to worry less about how I am going to pay for school and has allowed me to put my focus and energy on my classwork ensuring my success," he said.
Pirzadeh has been focused on his geography courses, and with graduation fast approaching, he voiced his concerns to one of his professors in the geography department and that conversation helped him confirm his career path.
"I was taking two classes with Professor Harner, and he invited me to take his course the following semester dealing with Urban Geography, and said there will be various career possibilities mentioned in that course," Pirzadeh said.
Pirzadeh registered right away and, by the time he was halfway through the course, he had identified his love for Urban Geography.
"We met with a UCCS alumna who is a Comprehensive Planner for the City of Colorado Springs and I knew that day, that was exactly what I wanted to do with my degree," he said.
After talking to the planner more in depth and learning about Urban Geography, Pirzadeh is looking forward to moving into a role that speaks to his geography passion.
His hopes are to start an entry-level position as a planning technician and then make his way up to higher positions.
Pirzadeh is the third person in his family to earn a UCCS degree.
"My father is an immigrant from Iran and ended up attending UCCS of all places," said Pirzadeh. "My dad earned his engineering degree from here and two of my siblings recently graduated from UCCS as well."
He noted that just because his siblings and father went to the same university, it did not mean all their experiences were the same.
"We all studied very different things and I have had a very different experience compared to my father and siblings."
With so many Mountain Lion alums in his family, Pirzadeh is happy to have joined them.
When asked his advice to students, he shared this: "Think long term. It is so easy to get frustrated from a class, lack motivation, and even get poor grades, but when you think of your future, you should want nothing but success. College is such a short chapter in your life, although it may not feel that way at times, so you might as well give it your best effort!"
Pirzadeh's new season in life granted him perspective and he excelled academically and personally.
"Being around goal-oriented individuals has fueled me to push myself academically," said Pirzadeh. "And being held accountable by scholarships like the Bruce and Anne Shepard Reach Your Peak scholarship has been a great motivator to continue to work hard. I am extremely thankful for my scholarship and for my UCCS experience."