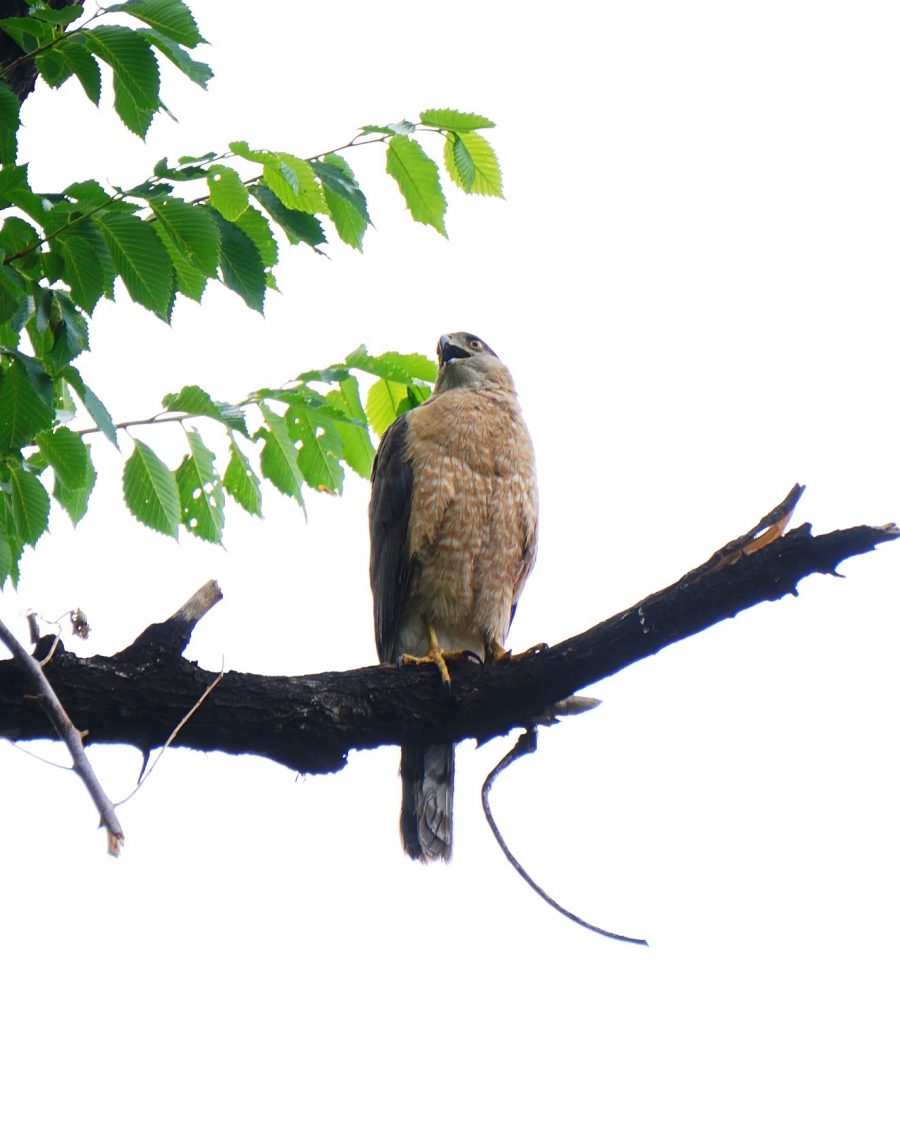 Perhaps a change in mascot from mountain lion to hawk is in order at UCCS as Matilda, the resident Cooper's hawk, shows no signs of leaving.
Nicknamed by graduate student Emilie Fox, Matilda has nested in front of UCCS Main Hall for the past few years. This summer, Matilda is joined by her devoted partner as they watch over the nest. Cooper's hawks mate for life, so the pair is sure to return next year.
Matilda keeps an eye on not only her young but those walking by Main Hall as well. Any that venture too close are at risk of warning swoops, resulting in Matilda's other nickname: Swoop Dogg. Matilda has not yet been available for an interview, which is understandable as parenting is a full-time job.
Why can't Matilda be relocated? By federal law, it's illegal. Under the Migratory Bird Treaty Act of 1918, the "taking" (killing, capturing, selling, trading or transport) of protected species is prohibited. Even possessing a feather from a U.S. migratory bird is illegal under this act. After university leadership consulted with the Colorado Department of Parks and Wildlife in 2021, the area was temporarily cordoned off to give Matilda a more peaceful environment to raise her babies. This year, warning signs were placed around Main Hall and the surrounding areas to alert those walking through about the protective mother.
As Matilda's relocation is not an option, she continues to rule the roost in front of Main Hall. While she may have a fowl attitude towards those going near her territory, we ask for compassion and understanding as we are reminded we cohabitate with wildlife on campus. It is anticipated that her chicks will leave the nest and area in the coming month. Until then, it's recommended that passersby carry an umbrella while walking through the area to protect themselves from any possible swoops.