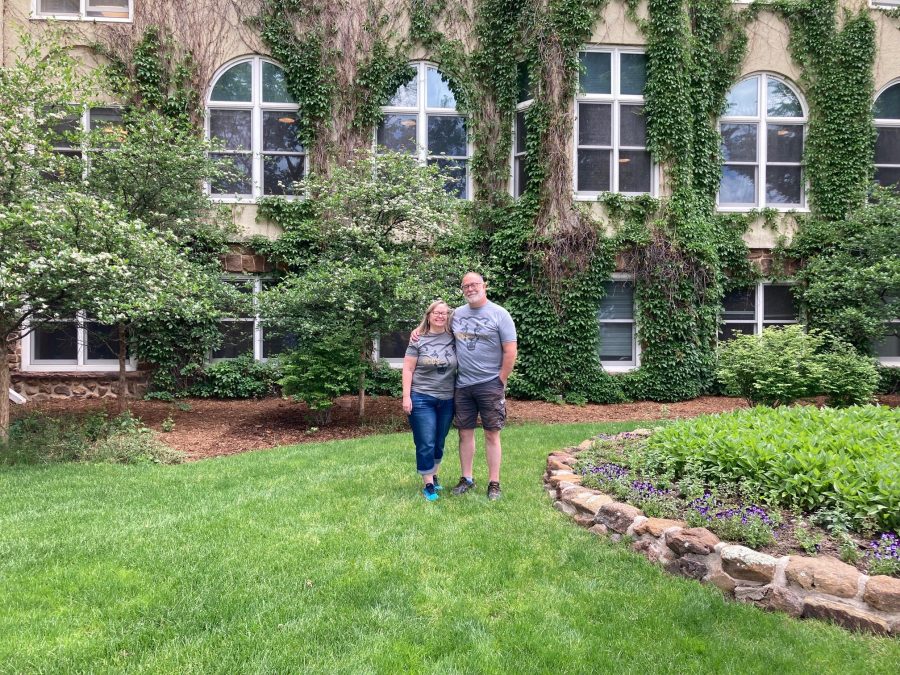 It all started in January of 1982, in an Intro to Literature class in Main Hall. That's when Ken, then majoring in engineering, and Karen, who was a biochemistry major, met for the first time.
It took until the very last day of the semester for Ken to make a move.
"I worked at the UCCS bookstore," Karen explained, "and on the last day of the semester, Ken kept coming in and buying Three Musketeers bars. He'd come in, buy one, we'd chat for a minute, then he'd go…and then come back and buy another one. Eventually I went, 'Okay, I know what's going on here.' He was getting up the nerve to ask me out because he knew if he didn't ask me out then, it would be summer and that would be that. He finally asked me out after three hours and I don't even know how many candy bars."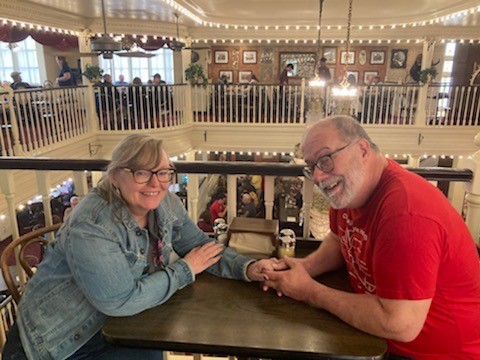 Their first date was at Fargo's pizza, then they caught a midnight movie. Three years later, they were married, and on July 13, they celebrated 37 years together. 
"We were waiting for me to graduate from college, but I changed majors, so I took an extra semester and graduated in December instead of May," Ken explained. Karen left UCCS before graduation to take on a full-time job, but she still helped Ken with his education.
"She used to take pity on me and type my papers for me because I couldn't type," he laughed. "And there were a couple of late-night study sessions at the Village Inn."
"We'd stay there until the wee hours of the morning," Karen added.
The couple made quite a few memories while they were in school – one unforgettable day, Ken even managed to break Karen's toe.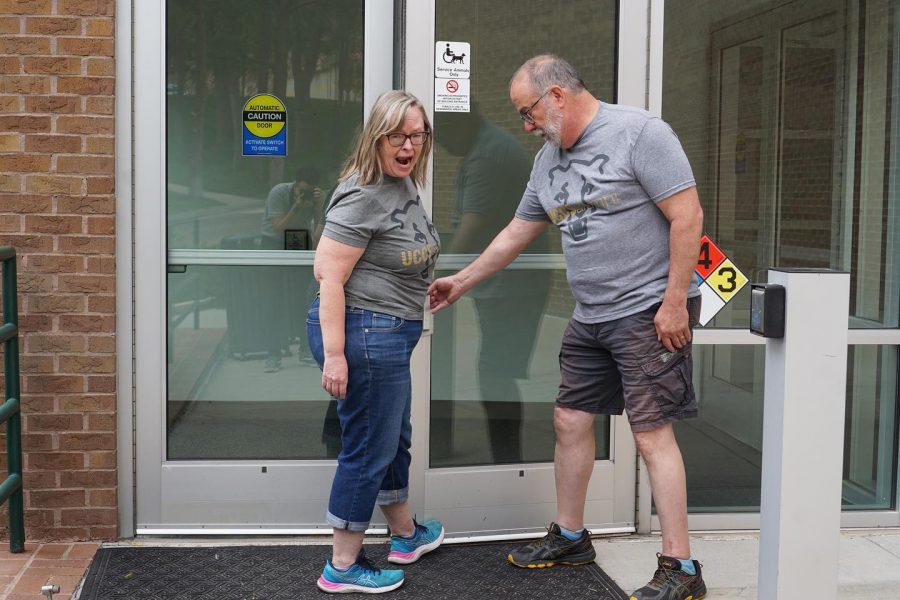 "Back then, the parking places in front of the science building were given out by lottery, so we were racing down the hill to see if I'd won the lottery," Karen explained. "We were each trying to be the first person to get to the list that was posted just inside the door."
"I got there first, and opened the door, but her foot got in the way," Ken said.
"But I did win the lottery!" Karen laughed. "I still can't bend that toe all the way, though."
The couple also spent a semester working together. Karen got Ken a job at the UCCS bookstore, where he worked until he graduated.
After his graduation with a degree in applied math, the couple stayed in the Springs for about a year, hoping to find Ken a job in the aeronautical field, but when the Space Shuttle Challenger disaster occurred in January of 1986, many space programs got put on hold.
Ken went to a job fair and was approached by the FBI. He put in an application and has been with the organization ever since – a career spanning over 35 years.
In the years since their time at UCCS, Ken and Karen have had six children, ranging in age from 35 to 14. A few years ago, they started fostering children and adopted a sibling group of three.
"It's all because of UCCS," Ken said. "Wouldn't have happened without the university."
"It's funny, I think about that some days," Karen said. "Those little decisions. If we had gone somewhere else, this wouldn't have happened."
"Even just that I was an engineering major, and they don't take a lot of English classes," Ken added. "I only had to take one, and I just happened to pick that one because it fit in my schedule."
It may have been fate that brought them together, but Ken and Karen have made sure to keep their relationship a priority the past 37 years.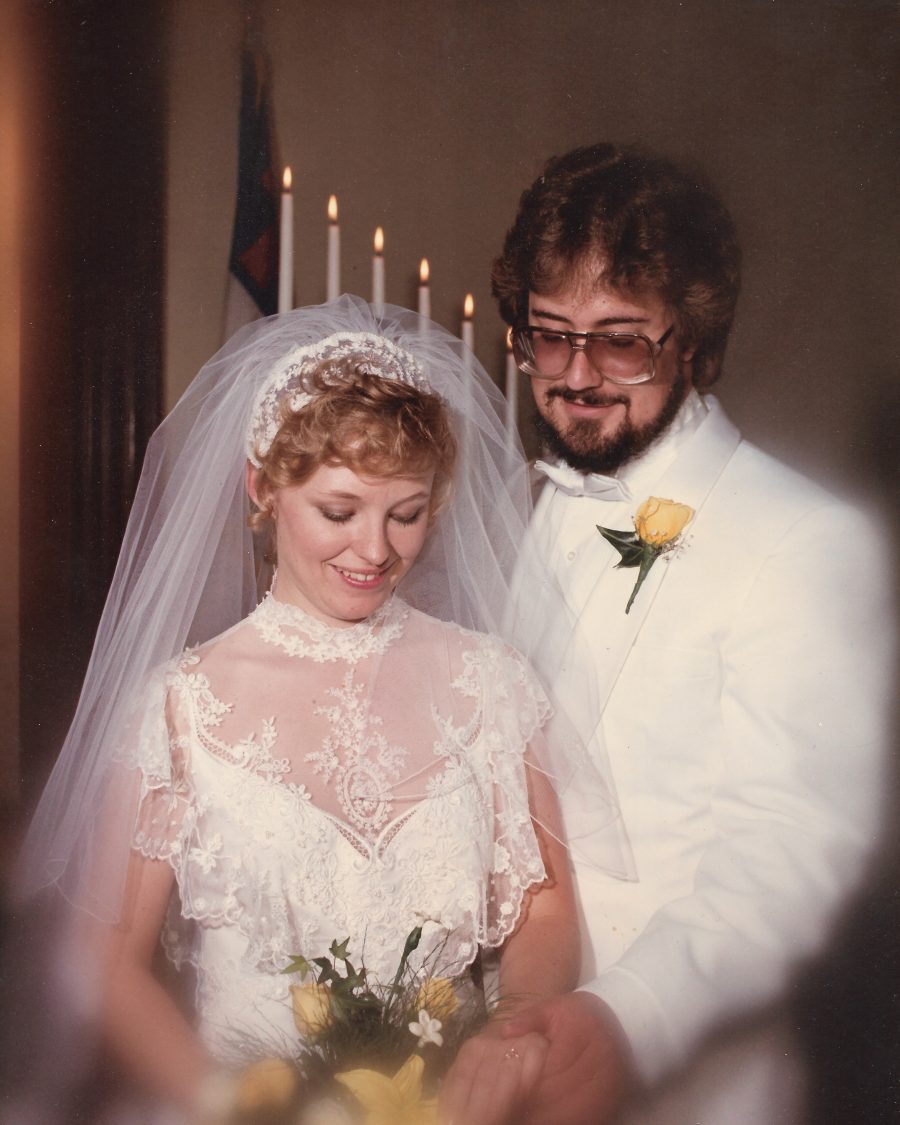 "We've always gone away every year for our anniversary," Karen said. "Even if it's just an overnight thing, we've done that pretty consistently, and we have a weekly date night. Back in our younger days, it might have just been a cup of coffee at McDonald's with a newborn. But we always have that date night, and it's so important because as life goes on, especially when you have kids, it can get busy, but you've got to remember that you begin and end as a couple. You've got to take care of that relationship."
Congratulations on 37 years, Ken and Karen!