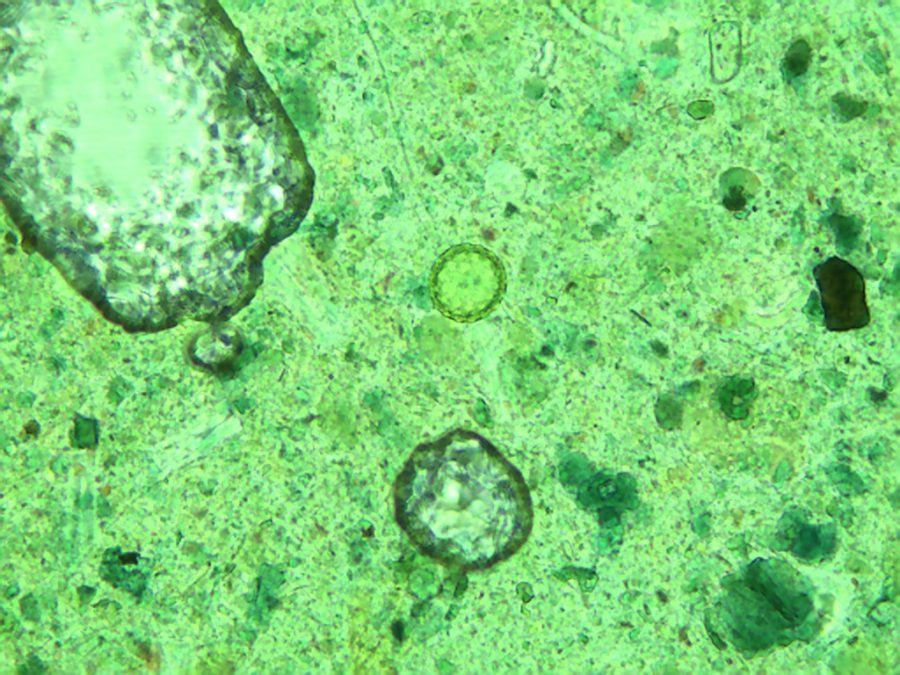 No one chooses to be born poor. Yet study after study shows that the effects of growing up in poverty linger over the course of a lifetime — negatively affecting not just how the body develops, but also the architecture of the brain. Now, new research from the University of Colorado Colorado Springs (UCCS) shows another way that poverty lives in the body: intestinal parasites.
In a recent research study, Tara Cepon-Robins, Associate Professor of Anthropology at UCCS, discovered evidence of widespread intestinal parasite infections in children from rural Mississippi. She wasn't necessarily surprised to find evidence of the parasitic worms called helminths in children: Helminth infection, like that caused by tapeworms, might be more common in the United States than we think. What was surprising was to find such high levels of intestinal inflammation in such a small sample of children.
25 percent of the children sampled in the study had evidence of intestinal helminth infection — and 80 percent had elevated intestinal inflammation. The levels of intestinal inflammation in the Mississippi children sampled were 17 times higher than those documented among Indigenous Shuar children from Amazonian Ecuador, a population that experiences stunting associated with high bacterial, viral and parasitic infection loads.
But what could cause intestinal inflammation to be so high in the Mississippi children sampled?
The short answer is poverty. The longer answer is that our lived experiences become "embodied" in our health: in other words, the conditions in which we live alter our physiology. And because of politically and economically determined access to resources, like healthcare, poverty shapes a person's biology. The effects on the body and mind can linger for a lifetime.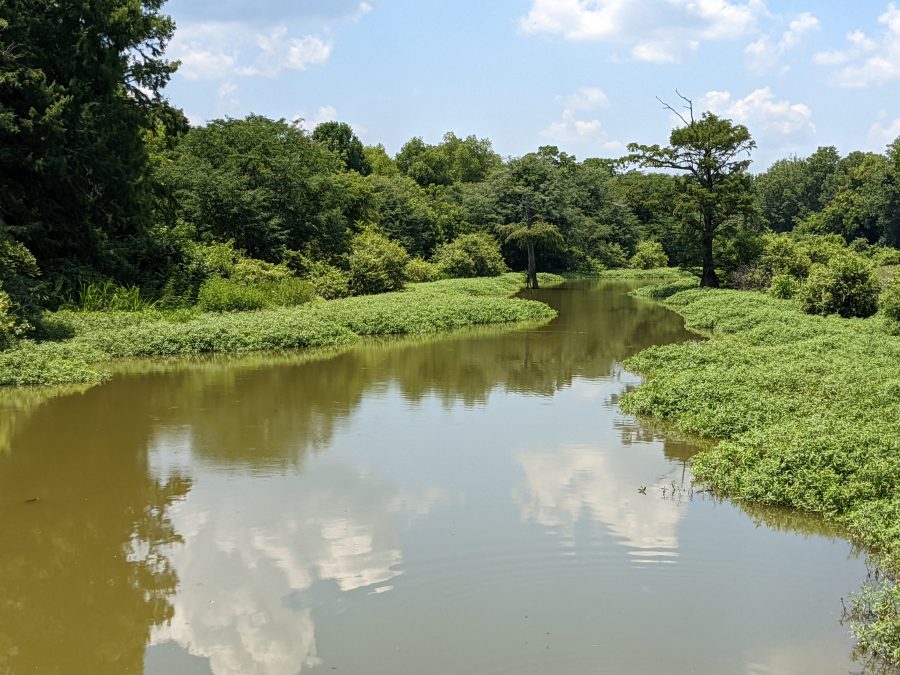 The children in Cepon-Robins' study experience poverty in different ways, from resource access to a lack of local sanitation infrastructure. Each child lives in the Mississippi Delta region of the rural South. About 95 percent of individuals in the study community identify as Black, and the median household income is about $20,000 per year. What's more, the bayou near the community experiences frequent flooding and sewage backup, making sewage-related pathogens a concern for community members. And the town itself is 20 to 30 minutes away from the nearest grocery store by car, limiting access to fresh meats, fruits and vegetables.
These factors may help explain why 80 percent of the children in the study showed high levels of intestinal inflammation. But even more importantly, Cepon-Robins said, they are clear and pressing evidence that marginalization contributes to health disparities early in childhood — with effects that can last a lifetime.
 "Intestinal parasite infections, like those caused by parasitic worms, were common in the United States throughout our history," Cepon-Robins said. "But since the 1980s, very few follow-up surveys have been collected to understand how common they remain. This lack of understanding largely stems from the assumption that parasitic infections do not exist in high-income nations like the U.S. But the idea that parasitic diseases only occur in 'low-resource' countries is harmful — especially considering inequality and environmental marginalization that occurs in the U.S."
In fact, parasitic infections often affect children living in low-resource environments. They can lead to developmental delays, nutrient deficiencies, and other health problems.
And, Cepon-Robins continued, there is a pressing need to call attention to these "neglected infections" within the U.S.: just one example, she says, of the embodied inequality experienced by so many.
Cepon-Robins conducted this research as a co-principal investigator of the Rural Embodiment And Child Health (REACH) study, which documents how rural environments, especially when combined with inequality and marginalization, are internalized and affect child health and development. 
The full research paper is published in the American Journal of Biological Anthropology, entitled "Exploring biocultural determinants of intestinal health: Do resource access and parasite exposure contribute to intestinal inflammation among a preliminary sample of children in rural Mississippi?"
The co-researchers included Elizabeth K. Mallott, Department of Biological Sciences, Vanderbilt University; Theresa E. Gildner, Department of Anthropology, Washington University in St. Louis; and Isabella C. Recca '21. Learn more about Cepon-Robins on the UCCS Department of Anthropology website.
About the University of Colorado Colorado Springs (UCCS)
The University of Colorado Colorado Springs (UCCS) offers 55 bachelor's, 24 master's and eight doctoral degree programs and enrolls about 12,000 students annually. Located in the heart of Colorado Springs, UCCS has a strong student focus and access mission, with a goal of transforming lives for the better. Learn more about UCCS at uccs.edu.