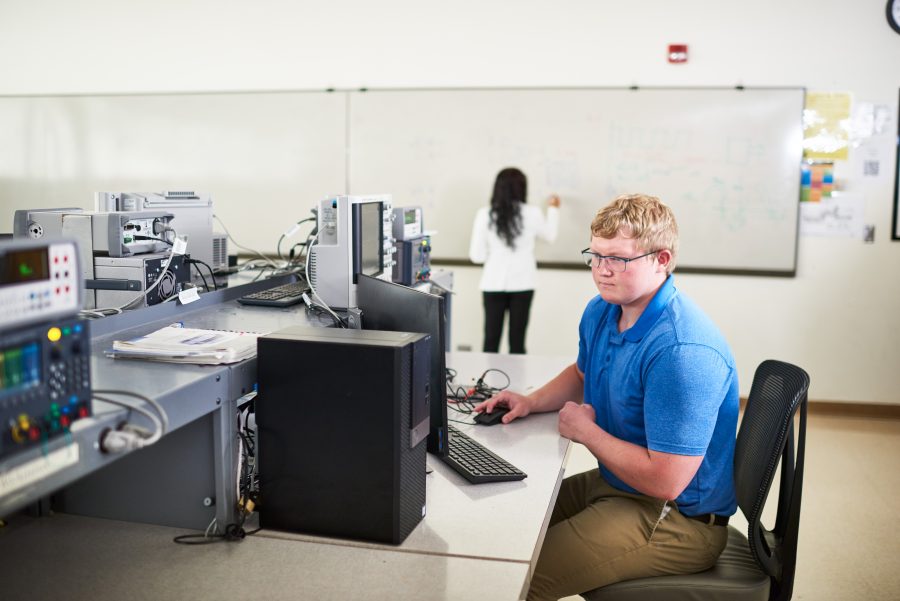 There are more than 400,000 open cybersecurity jobs in the U.S. Wouldn't it be great if we could close that gap by simply adding a few classes or degrees at the university level to prepare interested students for their future careers?
However, humans begin to form their impressions and opinions about their future careers very young in life. According to parents, children should start planning their career path at five and a half years of age, and children as young as 12 already have a strong sense of their futures. So how do we introduce cybersecurity into the mix?
The University of Colorado Colorado Springs (UCCS) has developed ideas and concepts to help young people consider cybersecurity as a future career option — and the university has already put a number into practice. Thanks to several federal and Colorado state grants, UCCS provides a range of programs that may spark kids' interests just at the time they're formulating their life plans.
Local K-12 Outreach
The first objective is to introduce the idea of a career in cybersecurity. UCCS runs awareness campaigns in underserved and minority communities and conducts regular visits to local K-12 school fairs. In April 2022 alone, the UCCS Cybersecurity Programs Office helped raise awareness about a future in cybersecurity at the Manitou Springs Middle School STEAM Night, and spoke on the career panel at Discovery Canyon Middle and High School.
Getting Kids Interested
Talking about cybersecurity at a young age is key to opening the eyes of K-12 students. But getting kids to participate hands-on is an important next step.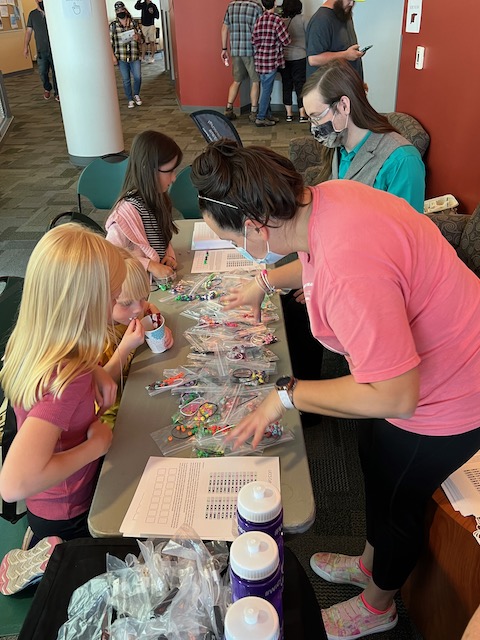 UCCS is a strong supporter of Colorado Springs Cool Science, and hosts their Carnival Day in the fall of each year. This enables students to check out many STEM-related fields through presentations, demos, performances, and booths of fun and engaging activities.
At these kinds of outreach events, kids can learn about cryptography by crafting bracelets with their names written in code, or experiment with weather and water balloons at the "Leaning Tower of Pizza." Seeing technology and science in action is fundamental to rooting interest in the minds of children.
Teaching Cybersecurity
Digging deeper, in 2021 and 2022, UCCS offered week-long cybersecurity camps aimed at both students and teachers in middle school and high school. Thanks to a grant from the NSA, the GenCyber High School Teacher Camps brought teachers to the UCCS campus to learn introductory and advanced skills that will aid in teaching: everything from cybersecurity concepts, principles and ethics, to building lessons and activities.
Cybersecurity Camps for Kids
Cybersecurity camps are key in rooting the ideas and concepts associated with cybersecurity in young students because they provide a deeper dive than a speaker, career panel, or activity. They are full of hands-on activities and help students truly understand what it would be like to work in the field.
With the support of the UCCS Cybersecurity Programs Office, the Pre-Collegiate Department at UCCS is hosting 3 cybersecurity camps in 2022 for middle school students. Two are being held this summer: one co-ed and one for "CyberGirls", all hosted at UCCS. UCCS has also been awarded another GenCyber Grant to offer two Beginner Cybersecurity Camps to both middle school students and teachers in the summers of 2023 and 2024.
Funded by the State CSI Grant awarded to UCCS by then-Governor Hickenlooper, these camps aim to educate and excite the next generation of cybersecurity experts with a good blend of teaching and hands-on exercises. To register or learn more, visit the UCCS website.
Cybersecurity Curriculum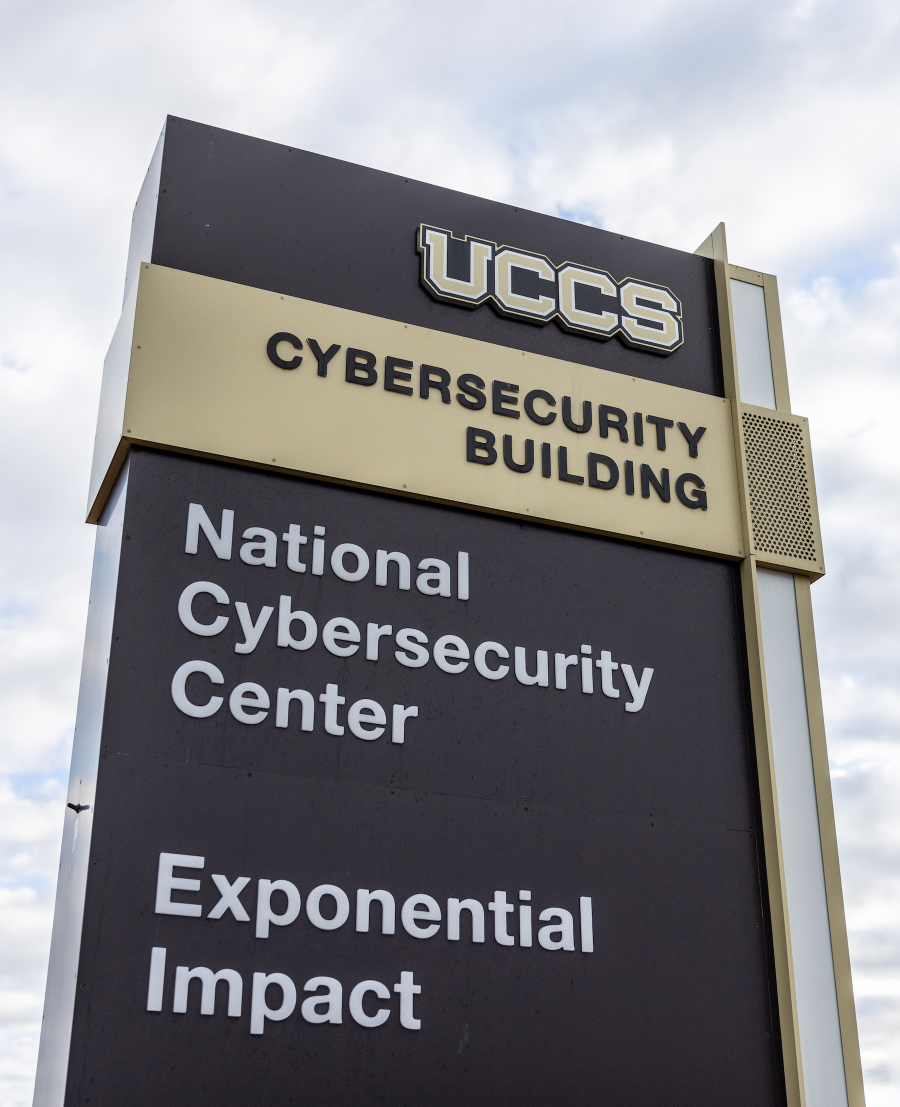 UCCS also works in partnership with the National Cybersecurity Center (NCC) to develop curriculum for middle and high school camps, programs and classes.
As teachers complete the UCCS GenCyber teacher camp, they can apply their learning as a guest teacher at the NCC high school CyberPatriot week-long student camps held throughout the summer. This gives teachers the opportunity to practice their newfound skills before getting back into their classrooms in the fall. To learn more, visit the NCC website.
UCCS and NCC routinely partner to spread the word on cybersecurity across the community. Recently, staff from UCCS and NCC presented jointly on the history of cybersecurity and diversity challenges at a monthly "Science on Tap" adult STEM awareness group in Colorado Springs.
As you can see, building our cybersecurity workforce is not as simple as starting at the college level. Developing interest at younger ages through these K-12 programs has helped UCCS and other Colorado colleges and universities grow enrollment in cybersecurity degrees and programs.
UCCS now offers over 20 degrees and programs across 5 colleges. While many are only a year or two old, there were just over 200 cybersecurity graduates in the 2020-2021 academic year in the UCCS College of Engineering and Applied Science. In addition, for the first time in 2022, UCCS graduates have expanded beyond Engineering with graduating students in the College of Business as well.
If you know a young person who might become interested in cybersecurity, there are plenty of options offered through UCCS to help. Learn more and find opportunities on the UCCS Cybersecurity Programs Office website.
About Cybersecurity at UCCS
UCCS is a recognized cybersecurity education leader in the region, awarding hundreds of degrees each year in cybersecurity fields at the bachelor's, master's and doctoral levels. UCCS cybersecurity programs train security professionals who work to ensure the nation's security and support faculty research and strategic cybersecurity partnerships with industry, government, military and academic institutions, including the U.S. Space Force and the National Cybersecurity Center.  Due to generous Colorado state funding of cybersecurity education, UCCS students are eligible for significant financial aid towards security degree scholarships. Learn more about Cybersecurity Programs at UCCS.