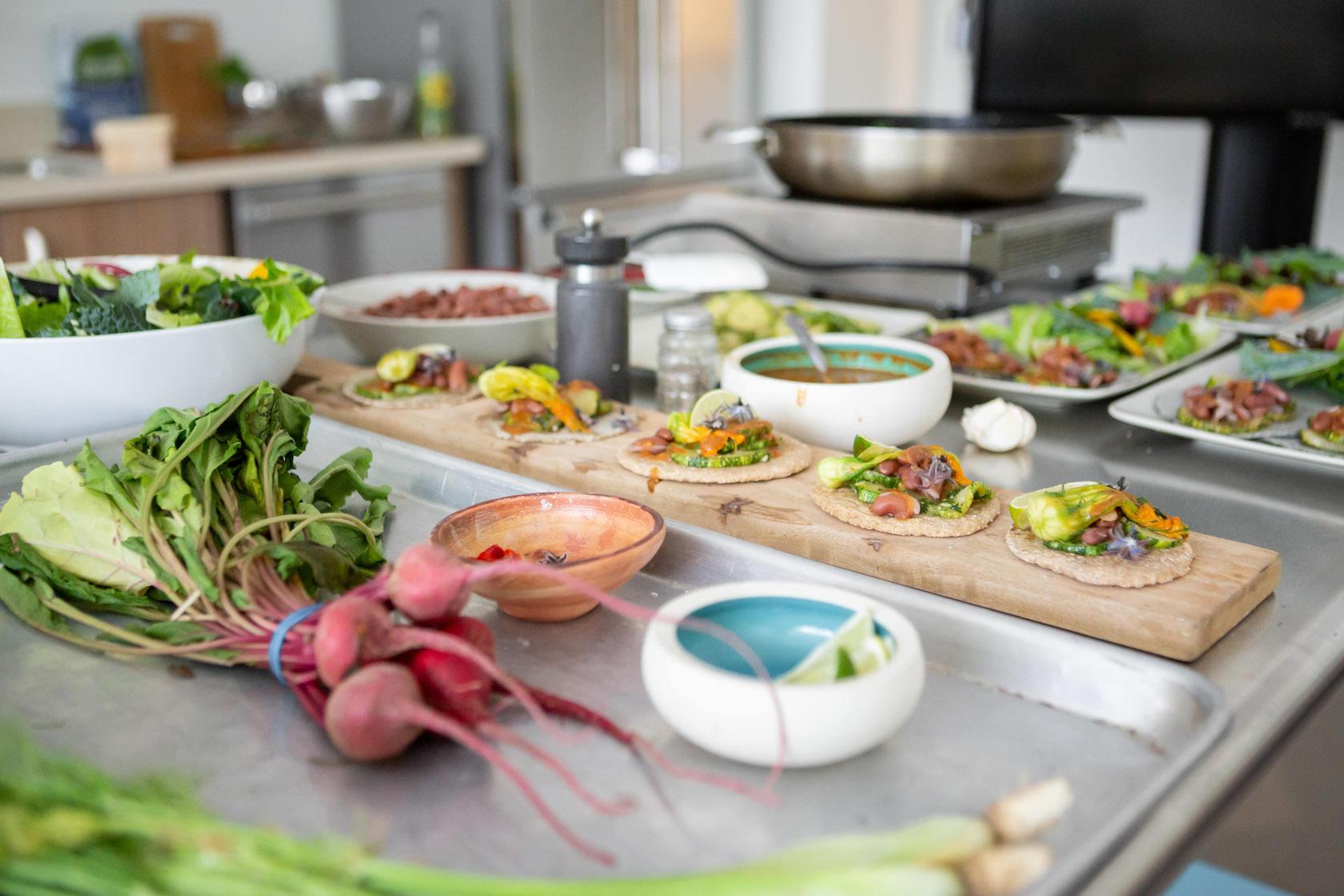 The UCCS Helen and Arthur E. Johnson Beth-El College of Nursing and Health Sciences (Johnson Beth-El) along with Centura Health recently launched an accredited Master of Sciences in Nutrition and Dietetics program, now open for applications.
The new degree is the first Future Education Model program in the state of Colorado, and is an integrated two-year graduate program designed to provide students with an applied learning experience in preparation for a career as a Registered Dietitian Nutritionist (RDN). The program curriculum is built on a competency-based education framework, which emphasizes what learners are expected to do rather than mainly focusing on what they are expected to know.
Students will have access to the William J. Hybl Sports Medicine and Performance Center at UCCS, the university's state-of-the-art facility containing expansive learning spaces and a nutrition teaching kitchen. In addition, UCCS' partnership with Centura Health will connect students with high-quality preceptors. Smaller ratios mean students receive individualized mentorship and support from a practicing professional, and will continue a 40-year history of clinical teaching excellence.
"Our program is incredibly fortunate to partner with Penrose St. Francis Health Services," said Sean Svette, Program Coordinator of the Department of Human Physiology and Nutrition at UCCS. "The staff of clinical dietitians will offer our students a high-quality supervised learning experience. My history as a dietetic intern at Penrose St. Francis showed me the value of a caring and supportive community of preceptors. I wouldn't have the opportunities I have today without the help of the PSF community. I know our students will find value in this partnership and ultimately become successful dietitians serving the public."
Registered Dietitian Nutritionists work in hospitals and healthcare facilities, where they educate patients about nutrition and administer medical nutrition therapy as a part of the healthcare team. RDNs may also manage the food service operations in these settings, as well as in schools, daycare centers and correctional facilities, often overseeing everything from food purchasing and preparation to managing staff.
According to the US Bureau of Labor and Statics, employment of dietitians and nutritionists is projected to grow 11 percent from 2020 to 2030, faster than the average for all occupations.
The degree program is now open for applications for the fall 2022 semester. The first priority deadline for the fall 2023 cohort will be in January 2023. Learn more on the UCCS website.
About the William J. Hybl Sports Medicine and Performance Center
The William J. Hybl Sports Medicine and Performance Center is a collaborative partnership between UCCS and Centura Health that brings together world-class clinical practice, health sciences education and research. The Hybl Center is the academic home of three UCCS bachelor's degrees and four master's degrees. It also hosts healthcare services provided by Centura Health, including Centura Orthopedics, Centura Sports Medicine, sports performance training, physical therapy, state-of-the-art imaging, nutrition services and more. Learn more about the William J. Hybl Sports Medicine and Performance Center at UCCS.