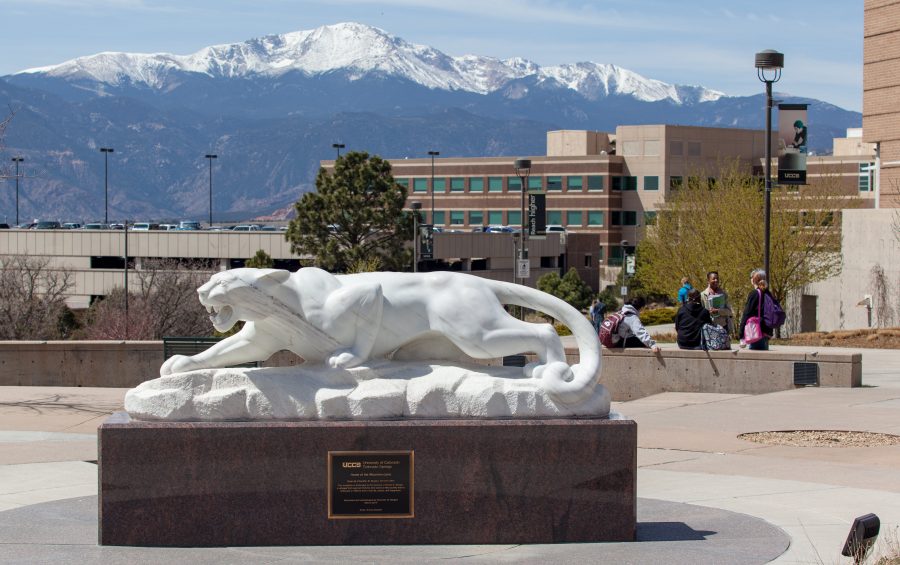 As UCCS begins a nationwide search for a Vice Chancellor of Enrollment Management, a 13-member committee has been appointed to assist in the search.
The Vice Chancellor of Enrollment Management will be responsible for providing leadership and innovation in the creation of a new organization combining all aspects of enrollment management at UCCS; implementing proven and innovative strategies to attract and enroll students; and evaluating and improving the practices of the students' experience.
The search committee is charged with reviewing candidates and recommending finalists. The committee will be aided by the search firm William Spelman Executive Search.
Candidates will be recruited over the next few months, with a goal of bringing finalists to campus in August 2022.
The committee members are:
Martin Wood (Chair), Sr. Vice Chancellor of University Advancement
Axel Brown, Student Representative
Mathew Cox, Senior Executive Director, Enrollment Management
Brett Fugate, Academic Services Director
Kimberly Guyer, Associate Vice Chancellor, Student Affairs
Nancy Hernandez, Pre-Collegiate Center Director
Robyn Marschke, Director of Institutional Research
David Moon, Professor of Political Science with Tenure, School of Public Affairs/Faculty Assembly President (AY21/22)
Seth Porter, Dean, Kraemer Family Library 
Enid Ruiz-Mattei, Director of Campus Finance & Resource Planning, Office of Budget & Planning
Susan Taylor, Associate Vice Chancellor for Undergraduate Education and Academic Planning/Professor of English
Chris Valentine, Assistant Vice Chancellor, Marketing & Communications
Greg Williams, OIT Director of Operations 
Staffing support is being provided by Greg Krems, University Advancement.
About the University of Colorado Colorado Springs (UCCS)
The University of Colorado Colorado Springs (UCCS) offers 55 bachelor's, 24 master's and eight doctoral degree programs and enrolls about 12,000 students annually. Located in the heart of Colorado Springs, UCCS has a strong student focus and access mission, with a goal of transforming lives for the better. Learn more about UCCS at uccs.edu.