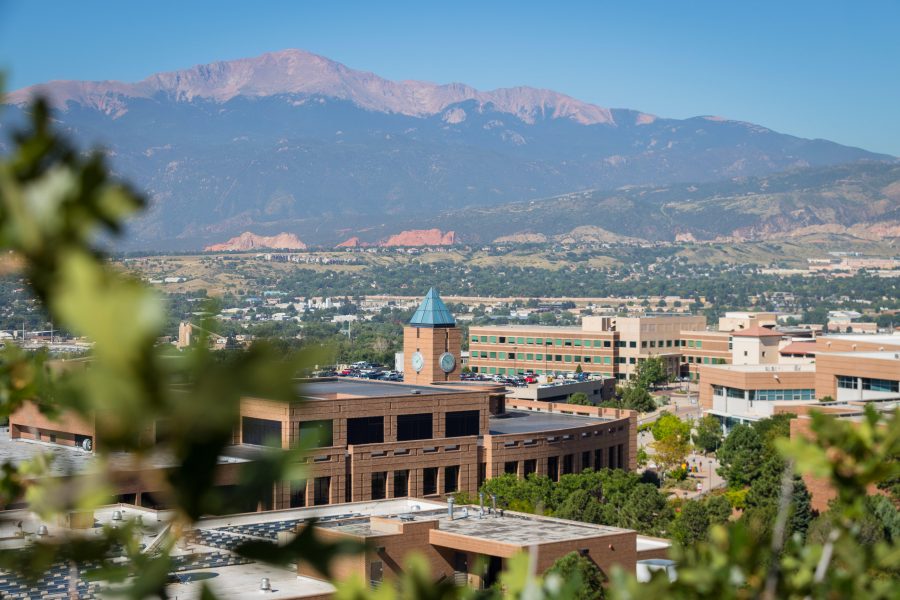 As UCCS begins a nationwide search for the university's Vice Chancellor of Administration and Finance, a 14-member committee has been appointed to assist in the search.
The Vice Chancellor of Administration and Finance's top priority will be assessing and restructuring the current budget model to ensure greater accuracy and transparency; working collaboratively with leadership and stakeholders carry forward the implementation of the new budget model; and ensuring the necessary resources are in place to support the transition.
The search committee is charged with reviewing candidates and recommending finalists. The committee will be aided by the search firm Parker Executive Search.
Candidates will be recruited over the next few months, with a goal of bringing finalists to campus in September 2022.
The committee members are:
Kelli Klebe (Chair, Interim Provost until 6/30/22), Dean, Graduate School as of 7/1/2022
Aidan Clark, Student Representative
Dale DeBoer, Associate Professor With Tenure, Economics/Chair, University Budget Advisory Committee (UBAC)
Laura Edwards, Financial Administrator, College of Engineering and Applied Science
Kaley Espindola, Human Resources Employee Relations and Experience Manager
Carlos Garcia, Vice Chancellor, Student Affairs
Clay Garner, Police Lieutenant/Director of Police Operations 
Tia Grigg, Senior Assistant, University Legal Counsel
Melinda Hagemann, Assistant Vice Chancellor, Advancement
Sylvia Mendez, Department Chair and Professor with Tenure, Leadership, Research, and Foundations
Jeff Reed, Executive Director, Facilities Services/Operations
Jevita Rogers, Senior Executive Director, Financial Aid/Student Employment/Scholarships
Suzanne Scott, Executive Director, Budget
Lynn Vidler, Dean, College of Letters, Arts & Sciences
Staffing support is being provided by Racquel Paywa, Chancellor's Office, and Elizabeth Wyatt, Chancellor's Office.
About the University of Colorado Colorado Springs (UCCS)
The University of Colorado Colorado Springs (UCCS) offers 55 bachelor's, 24 master's and eight doctoral degree programs and enrolls about 12,000 students annually. Located in the heart of Colorado Springs, UCCS has a strong student focus and access mission, with a goal of transforming lives for the better. Learn more about UCCS at uccs.edu.