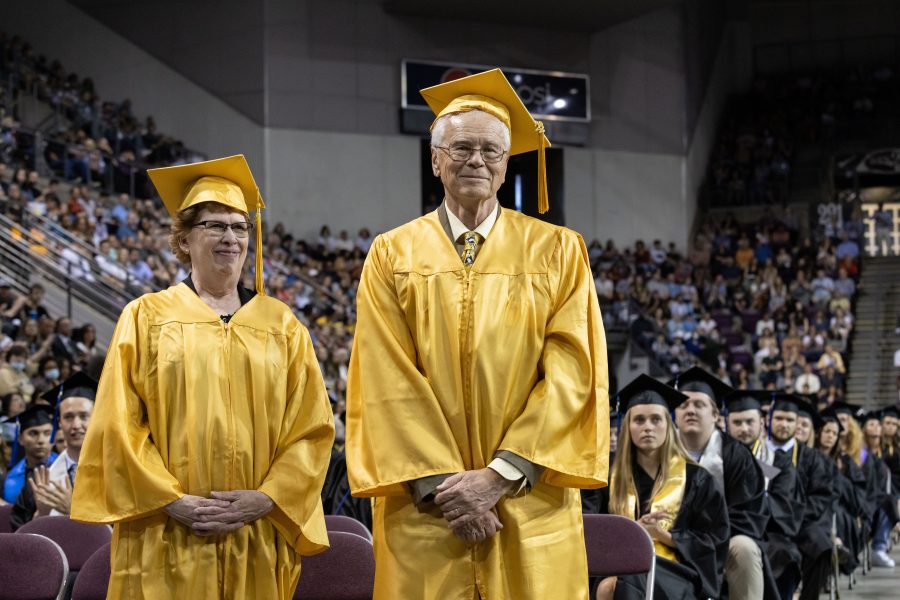 Since 2012, UCCS has honored Golden Graduates – alumni who graduated 50 years ago – and Silver Graduates – alumni who graduated 25 years ago – during Commencement ceremonies in May and December, respectively.
This year, UCCS recognized five Golden Graduates, each of whom graduated from UCCS in 1972, when the campus was still known as the Colorado Springs Center. Four alumni have remained in Colorado, with one moving back to her hometown in Texas.
Read stories from each of the Golden Grads below.
Evangeline Barriento '72 – B.S. in Education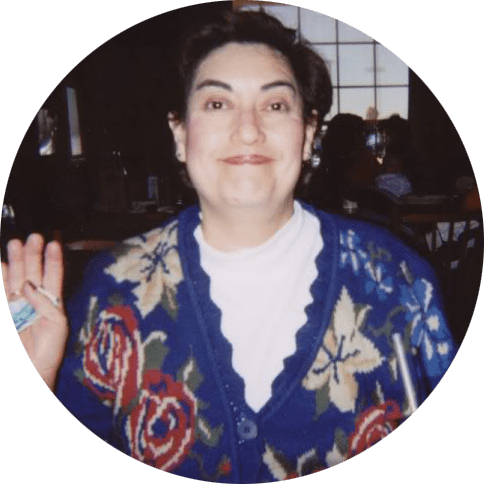 After receiving her Bachelor of Science in Education, Evangeline taught for five years in Colorado Springs before moving back to her hometown of El Paso, Texas, to teach for the next 35 years.
Her family has a long history in El Paso, with her great-grandmother starting one of the first dairies there in 1900. Her father was awarded the Bronze Star with Valor during his third tour in Vietnam, and she describes her mom as a "devoted wife and mother."
Evangeline has a sister who also graduated from UCCS in 1978. Evangeline enjoys music, art, playing the piano and taking care of her rescue dog, Benji.
"I really enjoyed attending UCCS and it truly prepared me for my teaching career," she said. "I remember fondly the four-building campus with rabbits roaming freely!"
Karen Pickering '72 – B.S. in Education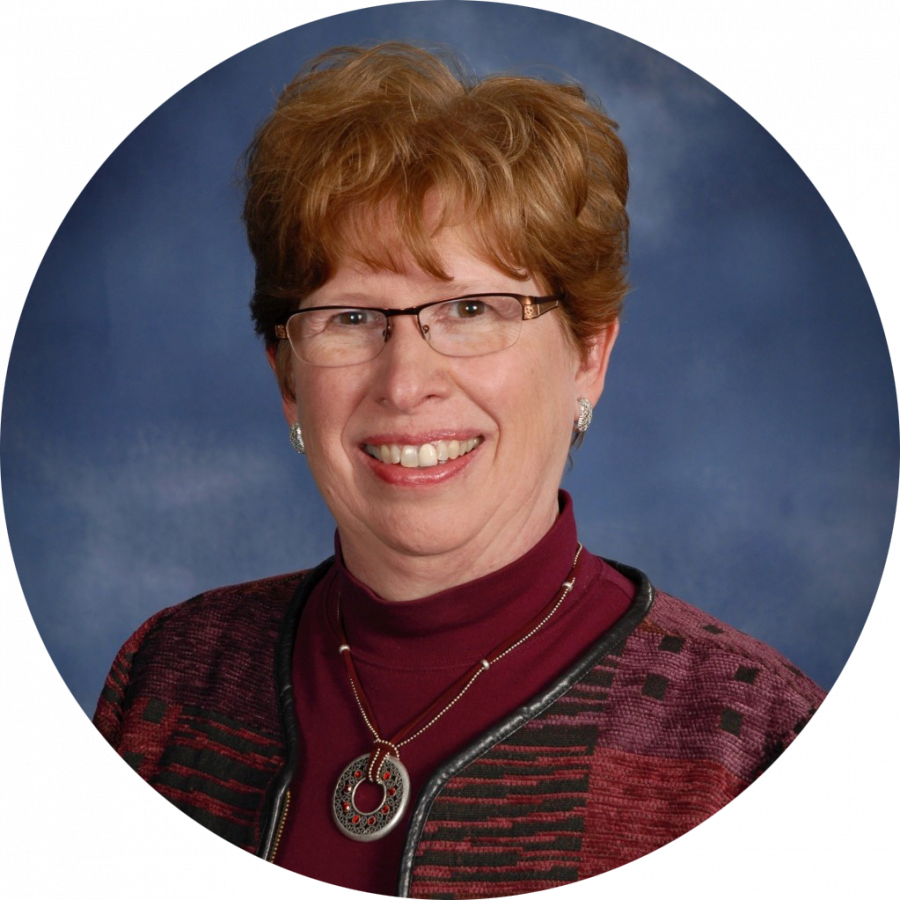 After graduating with a Bachelor of Science in Education, Karen taught in Colorado Springs for 10 years. She then moved on to get two master's degrees in Procurement Management and Computer Resources Management.
She worked for David C. Cook Publishing Company and NavPress before creating her own publishing company, Book Villages, in 2011.
Karen and her husband have twins, Kristen and David, as well as three grandchildren. Her daughter Kristen lives in Fort Worth, TX and works as a Campaign Manager for donor relations at The Navigator. Her son David, who also graduated from UCCS, is the Warehouse Manager for Book Villages. Karen loves to spend time with her husband, children and grandchildren.
"We enjoy living in Colorado Springs, which has been our home for almost 60 years," said Karen.
Thomas Saponas '72 – M.S. in Electrical Engineering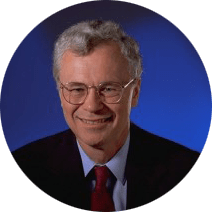 Thomas received his Master of Science in Electrical Engineering at UCCS, then worked for Hewlett Packard for 32 years, where he also worked for the spinoff, Agilent Technologies.
He was the General Manager of the Colorado Springs Division of HP from 1989-1997, and he was selected as a White House Fellow in 1986, where he served as a Special Assistant to the Secretary of the Navy.
In 1986, he received the University of Colorado Medal in recognition of his contributions to the university and in 2008 he received the Distinguished Service Award. A student lounge in the College of Engineering and Applied Science building bears his name. In 2000, Tom and his wife Charlotte established an endowed student scholarship fund. Tom was also the 2012 UCCS Distinguished Alumnus Commencement Speaker.
Thomas and Charlotte have been married for 47 years and have two children, Robert and Jennifer, and two grandchildren. They are active members of their church, and he enjoys traveling, hiking, bicycling and motorcycling.
"I remain actively involved at UCCS and serve on the Board of Trustees of the CU Foundation and the Engineering Advisory Committee," Tom said.
Jeannie Maher '72 – Diploma Nurse
Jeannie Maher received her Nursing Diploma at UCCS and went to work FAMC, where she met her husband and had her daughter, Julie. She later moved to Pueblo, CO, where she worked in dialysis for 30 years and has recently retired from.
Currently, she is studying to become a Stephen Minister at her church. Jeannie has six grandchildren, Tori, Stephanie, Libby, Natalie, Eric, and Wes. She enjoys attending games and recitals for her grandchildren, gardening and working part-time for home health.
"Life is good," she said. "God has blessed me."
Mary Hughes '72 – B.S. in Education
Mary received her Bachelor of Science degree in Education from UCCS and now works as a teacher in District 11 here in Colorado Springs.
She enjoys traveling the world and playing tennis on different continents.
About the UCCS Spring 2022 Commencement Ceremonies
The UCCS spring 2022 Commencement ceremonies will celebrate degrees conferred to more than 1,500 graduates. More than 1,200 will attend the morning and afternoon ceremonies at the Broadmoor World Arena on May 13, 2022, along with family and friends. See the full Commencement program online. View the livestreamed ceremony on YouTube.