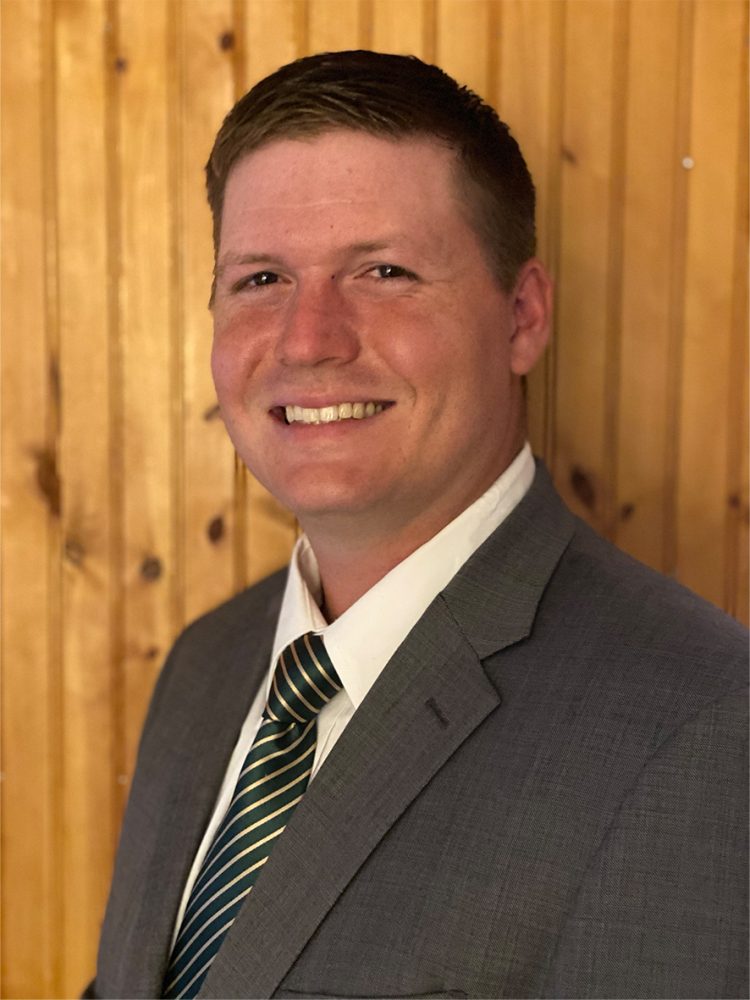 Sports have always been a huge part of life for Nick Nunley '16. That's why, with help from UCCS and a degree in Sports Medicine, he has turned his love of athletics into a fulfilling career as an athletic trainer.
Through the fast-track, two-year Master of Science in Sports Medicine program with an emphasis on Athletic Training, Nunley was able to work directly with student athletes at a local high school in a hands-on Graduate Assistant program.
"UCCS has a whole bunch of different places you can go and work at and I was placed at Manitou High School for two years," Nunley says.
During his assistantship, Nunley learned everything related to manual therapy, including preventative and continuing care. After graduating in 2016, he was hired on as the main athletic trainer for Manitou Springs High School, where he has been providing support to the school's soccer, football and volleyball teams, helping young athletes overcome injuries.
"I see everything from a simple sprained ankle, to concussions, to broken bones, to torn ligaments," Nunley explains. "I've pretty much seen it all at this point. For the most part, I can treat it and get them ready to go."
Before Nunley found out about UCCS' useful graduate program through an athletic trainer career board, he went to Loras College in Dubuque, Iowa and played as a quarterback and punter while earning his Bachelor of Science in Athletic Training.
Nunley's own experience as an athlete gave him insight into being an athletic trainer, but it was UCCS that taught him how to prevent and treat serious trauma, like concussions, which are one of the most common injuries in football.
"For a concussion, [athletes are] going to be out for two weeks," Nunley says. "That's Colorado state law. So we make sure they get rest and I have a computerized test — it's called IMPACT, and it goes through cognitive, memory and reaction time."
Along with the IMPACT test, Nunley also assesses pain level, functionality and stability to see whether or not a young athlete might be concussed.
"Usually if I can check one of those boxes, I refer them out to protect them," Nunley says.
Beyond properly resolving concussions, Nunley also aims to prevent injuries by using carefully devised warm-up routines and exercise regimens that help keep athletes functioning well.
"I'm huge on preventative care, which is the basis of manual therapy," Nunley says. "So if I have a kid with a dysfunction, who will eventually get injured because they don't have the full range of motion, I'll try to fix that beforehand."
In his diverse role, one of the hardest things Nunley has had to do is tell an injured athlete they can't play.
"I had a soccer player who got a pretty nasty concussion," Nunley recalls. "He was a senior and it was the last game of the year. He was begging me to play — but, ultimately, you're worried about the wellbeing of that student athlete because they could get serious brain damage."
Having these tough conversations is why Nunley has worked to develop a rapport with his students. He wants them to feel comfortable confiding in him while setting a good example that injuries must be taken seriously.
"I think that's super important, when you're providing medical care — that [athletes are] comfortable with you and won't hide stuff from you," Nunley says.
To his surprise, it was Nunley's dedication to being a model athletic trainer that sent him down the path of teaching at both Manitou Springs High School and UCCS.
Right after starting at Manitou Springs High School, Nunley was asked to take on a full-time position teaching an Intro to Sports Medicine class on top of his athletic training duties.
"Teaching is something I didn't think I would get into," Nunley says. "I've had kids run up to me at the beginning of the day and tell me, 'My little brother fell off his bike and I was able to tape it up and he was fine!' It's great hearing that, what they're learning, they're able to apply in real life."
In 2018, UCCS hired Nunley to oversee two Graduate Assistants within the same Sports Medicine Graduate Assistantship program and meet a new National Athletic Trainers' Association (NATA) mandate, which required that all Graduate Assistant positions be supervised by experts in the field, much like internships.
When Nunley was in school, Graduate Assistant positions were allowed to be autonomous, allowing students to choose how they wanted to practice. But when NATA changed the rule in 2018, bringing Nunley on board helped the university become the first and only school in Colorado to meet the new requirement.
Using his on-the-job experience, Nunley made sure the Graduate students got the right balance of oversight and freedom while working one-on-one with young athletes at Manitou Springs High School.
"Letting them have a little of that independence is nice," Nunley says. "Because you're not always going to have some there to direct you."
With this, Nunley is appreciative that UCCS provides a mix of learning within its degree programs.With the cutting-edge UCCS Hybl Sports Medicine & Performance Center opening next year, more sports-related degree programs will involve experiential learning opportunities and this makes Nunley excited.
"I think that it's great," Nunley says. "To be able to have all the Strength & Conditioning facilities, Orthopedic Surgeons, Athletic Trainers, Sports Nutritionists — it's going to be an awesome resource for all."
In the fall, if possible, Nunley will begin supervising another set of Graduate Assistants and help them become expert trainers. He's even looking at ways to teach training virtually. But, for now, he looks forward to teaching again and pursuing his passion of helping athletes.
"To be able to help a kid out, get them back on the field, and watch them be successful is an awesome experience," Nunley concludes. "It's great being part of the team still."