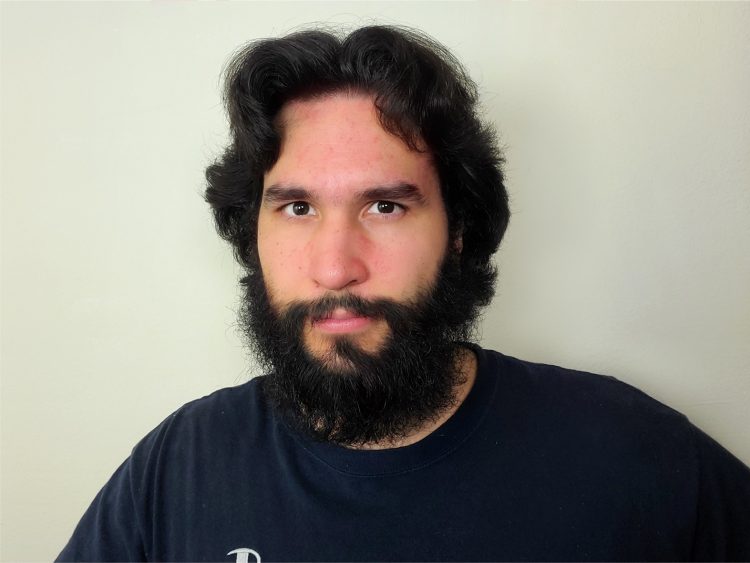 For Visual & Performing Arts graduate Tyler Donovan Jonas Castro '16, success happens by climbing the ladder and taking the elevator at the same time.
"Climbing the ladder is doing it the right way," Castro says. "But independence is what we call the elevator — where you can make something that is entirely your own, that is going to catch on."
Since 2016, Castro has been living in Los Angeles, using his undergraduate degree in Visual & Performing Arts (VAPA) with a concentration in Film Studies to work as a Post-Production Assistant on the ABC reality TV series "The Bachelor," while pursuing his biggest passion, animation.
Captivated by cartoons
Growing up, Castro was drawn to animation and the freedom of expression it gave to storytelling, fondly recalling the "Calvin & Hobbes" comic books he used to read.
"That was my first true love as far as entertainment, specifically in cartooning," Castro says. "Ever since then, I knew exactly what I wanted to do."
By the time Castro was ready for higher education, storytelling was still at the top of his list, but he didn't know which medium to use. First, he was interested in writing books that could one day be turned into films, so he enrolled at UCCS as an English major.
When that didn't click, Castro was given guidance and mentorship by UCCS film professor Robert von Dassanowsky.
"I went to him and he said 'I recommend you study film, then you can make connections in the industry and work your way from there,'" Castro says.
Captured by cinema
Soon, Castro transferred into UCCS's multi-disciplinary VAPA program to study film and production, analyzing the many storytelling techniques used in classic cinema. Professor Von Dassanowsky taught him how to properly network in show business
The lessons paid off when Castro enrolled in Boston University for a Graduate Degree in Film Production.
While there, he made as many associations as possible, including one with a former editor of "The Bachelor," who helped him get a reference. Because of his production knowledge gained through VAPA, Castro was a perfect fit.
Making TV magic
Day-to-day, Castro makes important, high-value deliveries for the entire cast, staff and crew of "The Bachelor" and "The Bachelorette," including taking the unedited master tapes of the hit dating show to third-party editors to be touched-up and finalized.
"The fact that I've had entire new seasons, the rough cuts, sitting in my vehicle is pretty fun," Castro says.
Castro also loves working alongside "The Bachelor" crew and lives for each Season Finale, which are usually filmed on a closed Warner Bros. backlot. So far on set, Castro has run into a few celebrities, including John Cena and a bachelor's horse.
"One of them was a rancher, so I was wandering around and I came face to face with a horse," Castro says. "It's just funny, the things you see on set."
Taking on animation
Now, with a steady and enjoyable job, Castro has been able to dedicate himself to fulfilling his childhood dream of creating his own animated show called "Schneeevil," which is about an evil sorceress who is trying to take over the world but keeps getting thwarted by superheros and her own incompetent minions.
So far, Castro has completed one "animatic" storyboard for his pilot episode, which premiered November 13 via his YouTube channel, Agent Juice Cartoons.
"Youtube is a huge housing of animated projects that are taking people by storm," Castro says. "It goes to show that Hollywood may have money, but people are going where the good stories are."
As a self-taught animator, Castro's Agent Juice Cartoons channel features an assortment of tutorial-meets-challenge videos, which show him animating the likenesses of notable cartoon characters and his own creations.
By next year, Castro plans to have 10 "Schneeevil" animatics ready to be animated and wants to start his own "independent facility" of fellow animators to help make the season and whatever else comes to mind.
With help from his VAPA degree, Castro's steady foothold in Hollywood and career of endless possibilities in animation is proof that his own trick — of climbing the ladder and riding the elevator — really does work.