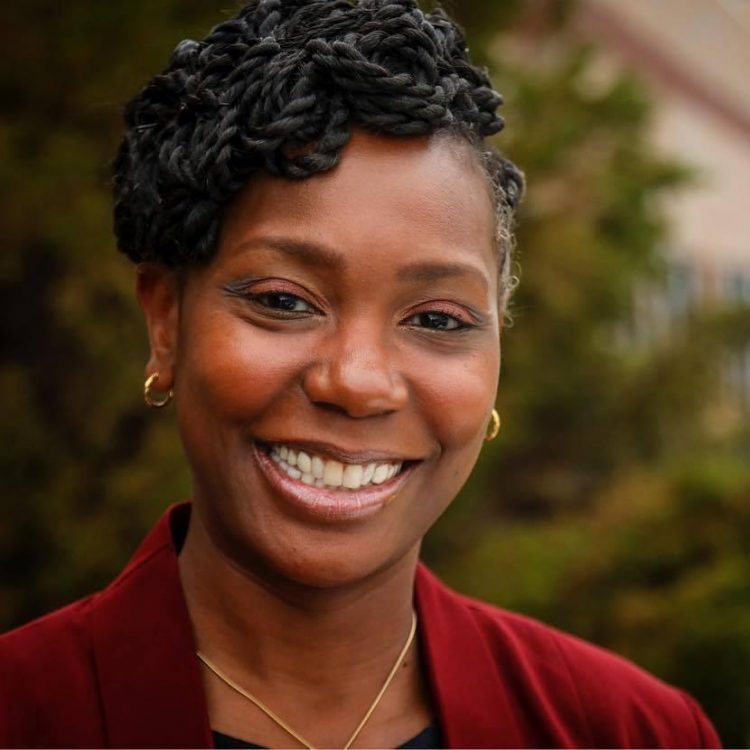 After an illustrious career at UCCS that has spanned over a decade, Stephany Rose Spaulding is taking her talents back to her hometown.
Spaulding joined the UCCS community in August 2010 as tenure-track assistant professor in Women's & Ethnic Studies (WEST). She earned tenure and became an associate professor in 2015, then went on to become the chair of the program. In 2020, Spaulding became the interim Associate Vice Chancellor of Equity, Diversity and Inclusion.
"We are so grateful for Stephany's work to promote inclusive belonging at UCCS for the past decade," said Venkat Reddy, Chancellor of UCCS. "Her leadership, scholarship and tireless efforts will continue to inspire us in the coming years."
UCCS was in the midst of growing the WEST program when Spaulding joined the team. She filled a much-needed gap as a scholar of Critical Whiteness Studies and Black Studies. Spaulding, who is a critical race scholar and currently studies white masculinity in popular culture, described her time in academia as "one wonderful ride."
"I've always enjoyed the big idea thinking that happens in academia, and the way the work that I do in critical race and gender studies is so applicable to the lives that we lead every day, plus the impact I'm able to have on the students and the community," she said. "I truly love and will miss my colleagues at UCCS, and my students…my students are my heart and soul."
During her time as the interim Associate Vice Chancellor, Spaulding helped disburse almost $300,000 in funding to more than 20 different programs on campus for their work in elevating diversity, equity and inclusion causes.
Spaulding was named a 2020 Colorado Springs Business Journal Woman of Influence, and in 2019, she earned the UCCS Faculty Award for Outstanding Contribution to Equity, Diversity & Inclusiveness. She was also recognized in 2019 with the Southern Colorado Ally Award, in 2013 with a CU President's Fund for Humanities award and in 2012 as MOSAIC's Outstanding Advisor of the Year.
Spaulding is returning home to Chicago, Illinois to run for Congress. She ran for office in Colorado's 5th Congressional District in 2017, then again for the Senate in 2019, and is looking forward to taking those learning experiences and applying them to make an impact in the community where she was born and raised.
"Everything that I do moves from a space of manifesting equity, and so my work for this district, and the nation in general, is making sure communities of color, specifically Black communities, finally have the equity that's been denied them for so long," Spaulding said.
Although she's excited to be going back to her roots, Spaulding will miss the UCCS campus.
"Everything we imagine ourselves to be as a diverse and inclusive campus is possible," she said. "We simply have to live the change we want to see."