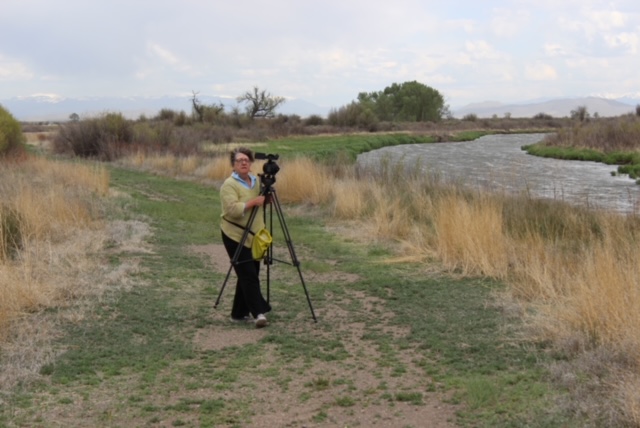 Mary Jane Sullivan, a Senior Instructor in the Film Studies program of the Visual and Performing Arts Department, passed away earlier this month.
She joined UCCS in 2006 as an instructor in philosophy, and went on to teach in the areas of Visual and Performing Arts (VAPA) and Film Studies with a career lasting nearly fifteen years.
Mary Jane is described by her peers as having an enviable facility of combining the academic with practical application through student-driven, community-based digital arts projects; and as the embodiment of the VAPA ethos of theory and practice. She was a poet, artist, filmmaker, producer, mentor, scholar, critical thinker and activist.
Mary Jane's background in film and documentary work brought her into areas of tense international conflict, such as Belfast during the IRA period and Sarajevo in the Bosnian War. Her lifelong interest in issues of peace and social justice informed her perspective of community belonging and problem solving.
Mary Jane's recent work teaching and creating documentary film with young people at History Colorado in Pueblo was a project particularly dear to her heart. Her legacy includes deep collaborations with friends and colleagues, including the film "Stitching Rites," a documentary highlighting the struggle for Indigenous land rights in the San Luis Valley.