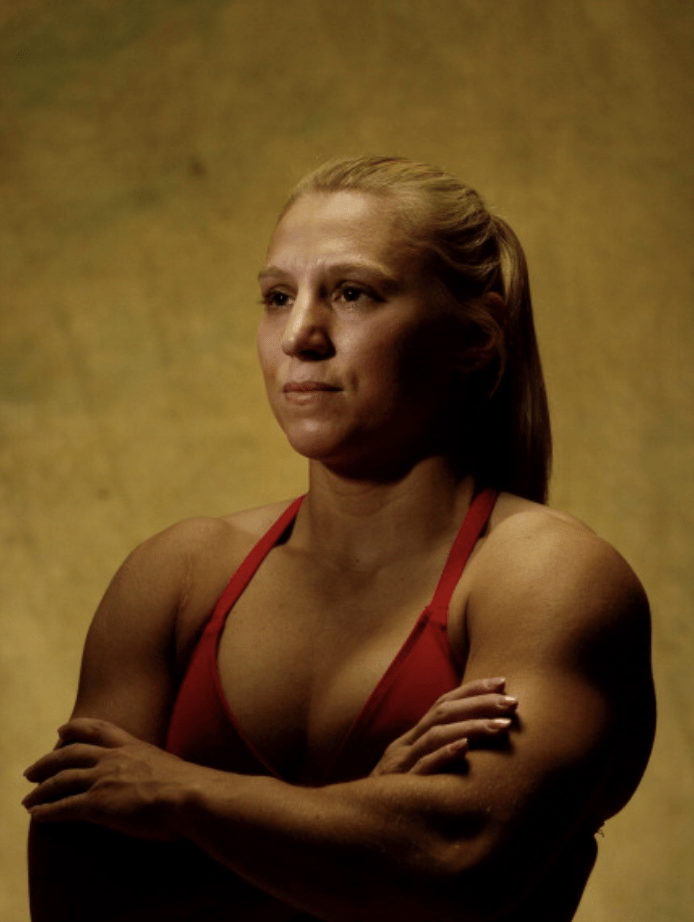 A UCCS alumna, Jackie Berube-Black '10, is the 15th woman to enter the USA Weightlifting Hall of Fame as an athlete.
Black, who earned her master's degree in exercise physiology from UCCS in 2010, is a world-class athletic phenomenon — and not just in weightlifting. She was a four-time high school state champion gymnast in Michigan who spent three years competing at the collegiate level on the University of Wisconsin – La Crosse's women's gymnastics team, where she was named an Academic All-American gymnast.
Yet after she completed her fourth and final year of eligibility as a gymnast, she came to her athletic career's first crossroads: how to apply her strength, skill and drive, if not as a gymnast.
Black decided to blaze her own trail — so she tried out for the UWL men's wrestling team. Black spent a groundbreaking year competing with varsity male athletes. After graduating from UWL with a dual degree in community health education and exercise science, she wrestled on the USA Women's National Wrestling Team and won a silver medal in the 1996 World Wrestling Championships in Sofia, Bulgaria.
Then she was faced with a second crossroads. While working as a strength and conditioning coach at Northwestern University, she met Tara Nott-Cunningham, an Olympic gold medalist, who encouraged Black to try competitive weightlifting.
Black hoped to make it to the Olympics one day, and the Olympics wouldn't add women's wrestling to its roster for years. So she shifted her focus to weightlifting, which became an official sport for women at the 2000 Olympic Games in Sydney, Australia.
Though Black was never able to compete in the Olympics, despite being named an Olympic alternate for three Games — in 2004, 2008 and 2012 — she amassed a number of titles and achievements. She was named Pan American Champion in 2005, a six-time National Weightlifting Champion and is a former American record-holder for the snatch, clean and jerk, and total score. Black continued competing as a master lifter, winning both the Pan American and world titles in 2019.
Her passion for weightlifting has never left her. Black is now the owner of Pinnacle Weightlifting and Sports Performance in Colorado Springs, and teaches part-time at the National Personal Training Institute. She also serves as a national sport support coach for USA Weightlifting, where she focuses on supporting youth athletes from ages 13–27 in achieving excellence in Olympic and world competition.
"I never thought the Hall of Fame was something I would achieve, because I never made the Olympics," Black said in response to the news. "This is special for me in a lot of ways. It gives a lot of purpose to all the years I spent chasing that dream."
Black's achievement was honored at an induction ceremony at the U.S. Olympic and Paralympic Museum in Colorado Springs, Colorado in 2021.