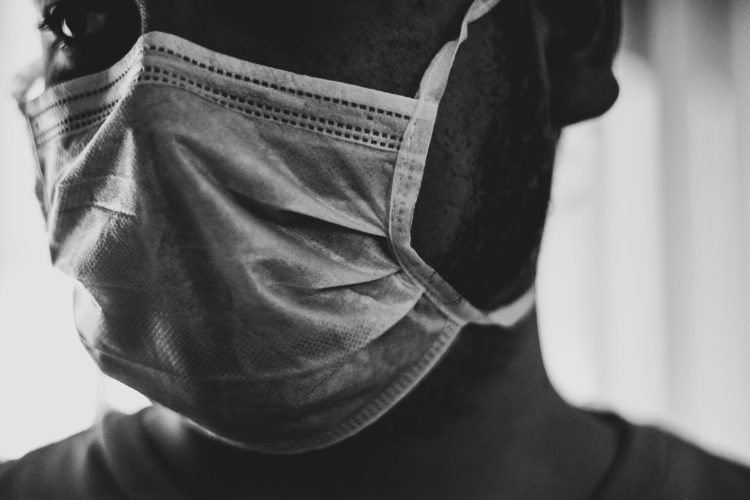 During the COVID-19 pandemic, older adults have often been thought to be more vulnerable to loneliness and isolation. Yet new research by Leilani Feliciano, Director of Clinical Training and Professor of Psychology at UCCS, shows that older adults are more resilient in the face of social distancing and stay-at-home orders than expected — and the emotional and physical health of younger adults is far more vulnerable to pandemic-era pressures.
The study, titled "Impacts of the Coronavirus Pandemic on the Emotional and Physical Health of Older Adults Compared with Younger Cohorts" and published by Clinical Gerontologist, is one of few to examine the impact of social distancing and stay-at-home measures on physical health and well-being in different age groups of adults living in the U.S.
Co-authored by an entirely UCCS-based team — including Feliciano; Michele Okun, Director of the Sleep and Biobehavioral Health Research Laboratory at UCCS; and two doctoral students, Katherine Johanson and Allison Walden — it surveyed adults aged 18–72 to determine the vulnerability of young, midlife and older adults to the negative impacts of social restrictions.
The results were clear: social restrictions caused by COVID-19, including social distancing, stay-at-home orders and quarantine procedures, had a more substantial negative impact on younger adults compared to older adults, particularly in terms of mental health and wellbeing.
It was the oldest cohort in the study, aged 60–72, who reported greater health and wellbeing, less perceived stress, fewer depressive symptoms and lower levels of COVID-related anxiety than every younger cohort.
"Often, older adults are thought to be more vulnerable to isolation and loneliness," said Feliciano, the study's principal investigator. "Certainly those who are frail, medically fragile or living in long-term care facilities likely are at high risk for isolation and loneliness, especially as pandemic restrictions contributed to social isolation and the inability of family members to visit due to risks of spreading the illness."
Yet community dwelling older adults in the study, Feliciano said, likely have different experiences, coping strategies and internal resources than younger adults, helping them to fare better in nearly every indicator in the study.
The contributing factors are layered: for example, while younger adults' social engagements were likely suddenly disrupted by the pandemic, older adults might have already navigated changes in their social lives due to role changes, such as retirement. They might also have more financial stability and more stable relationships than younger adults. In fact, because older adults fared so much better in the study, Feliciano suggests that young people may even benefit from leaning on older adults for support as they continue to navigate pandemic-related restrictions.
Though the findings of the research may have broad impact, its origins were personal: rooted in the conversations Feliciano had every day.
"I was inspired by conversations with friends and colleagues who were reeling from the stress and effects of the pandemic," Feliciano said. "There were so many unanswered questions, research was sparse, and we were all feeling the effects — with fatigue and stress being primary for many of us. I was interested in seeing how adults of all ages were faring across the U.S. as different states had different levels of social restrictions and different COVID prevalence rates."
While younger cohorts fared worse in the study, research findings suggest that one coping method might be more accessible than we thought — as close as the click of a cursor or a tap on the keyboard.
"Some researchers have found that older adults who are more frequent Internet users are less likely to exhibit symptoms of depression and anxiety and are more likely to experience greater social connectivity," Feliciano said. "It may be that the older adults in the sample are more likely to be connected to others through the Internet, and thus felt less isolated during the initial stages of the pandemic."
Learn more
Read the full study is online via Clinical Gerontologist. Learn more about Feliciano's research on the UCCS Department of Psychology website.