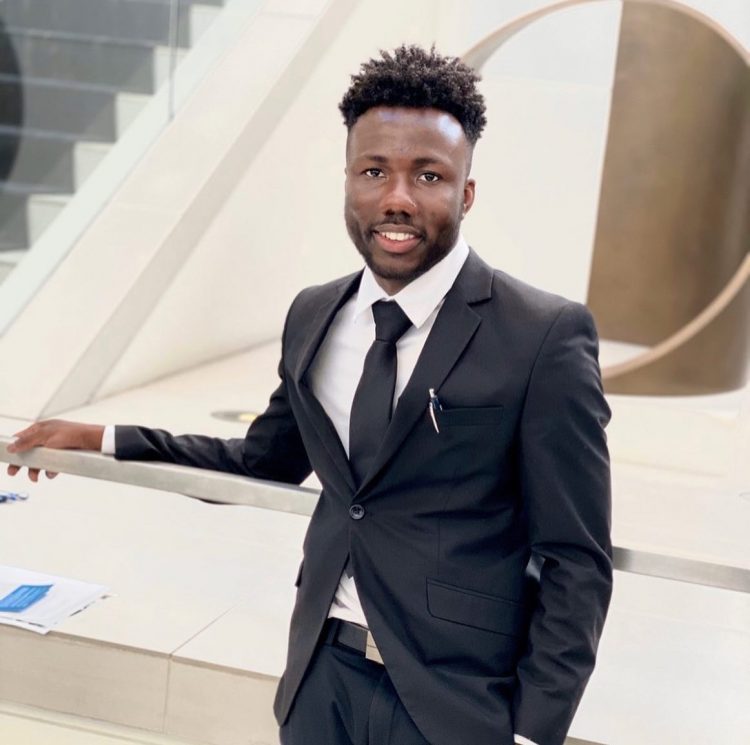 When speaking with Kobby Hanson, a graduating senior at UCCS, you get the sense that everything comes easy for the outgoing electrical engineering major. But if you listen closely, that confidence is rooted in his willingness to ask for help.
Hanson's easy-going nature is also shaped by a wealth of life experience. Born and raised in Ghana, he left home at age 12 to attend boarding school. At age 17, he and his two brothers moved to New York City. After a short stint in New York, they settled in Colorado Springs, where their uncle was based in the military.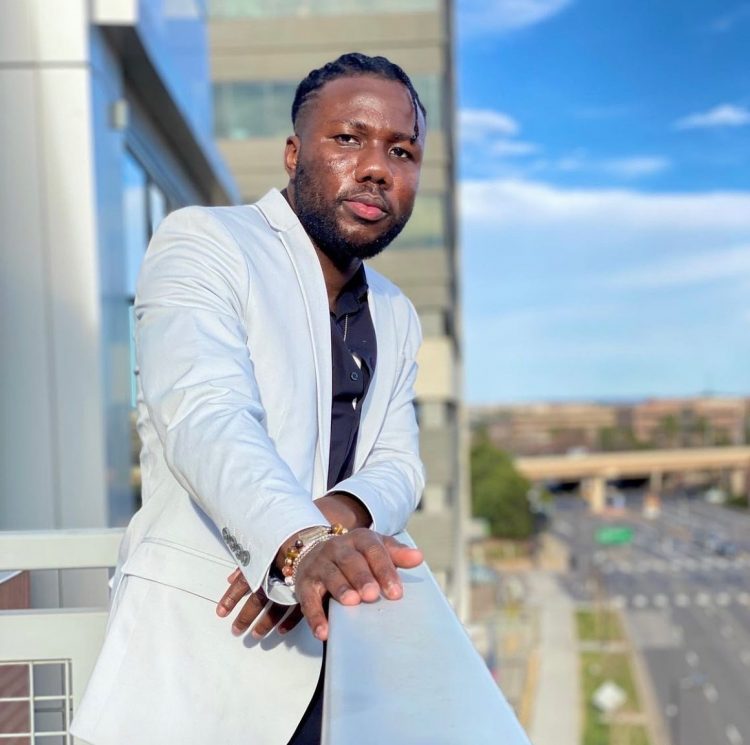 "It was fairly seamless," he said of the transition from Ghana to American life. "I had to get used to the language. But being away from my parents, the culture here, it was nothing new."
After arriving in Colorado Springs in 2015, Hanson enlisted in the Air Force Reserves before eventually enrolling at UCCS, where his brother was already earning an accounting degree. Hanson admits to being confused about what he wanted to study.
"When I came out here, I didn't really know what these degrees meant," he said with a laugh. "I saw electrical engineering and thought, oh, electricity. I'll do that and go back home to Ghana."
"Growing up, we didn't have readily available access to the internet," he continued. "We didn't have consistent power. So going back home has always been a big motivation and why I selected this degree."
Power and technology have made education easier for Hanson in the United States, but he also points to the support system at UCCS as an advantage for international students who struggle with language barriers.
"I know where to ask for help. Luckily, everybody is very helpful. Whether it's office hours or through email, everyone responds quickly. If I missed anything in class, I could reach out to my professors and get answers right away."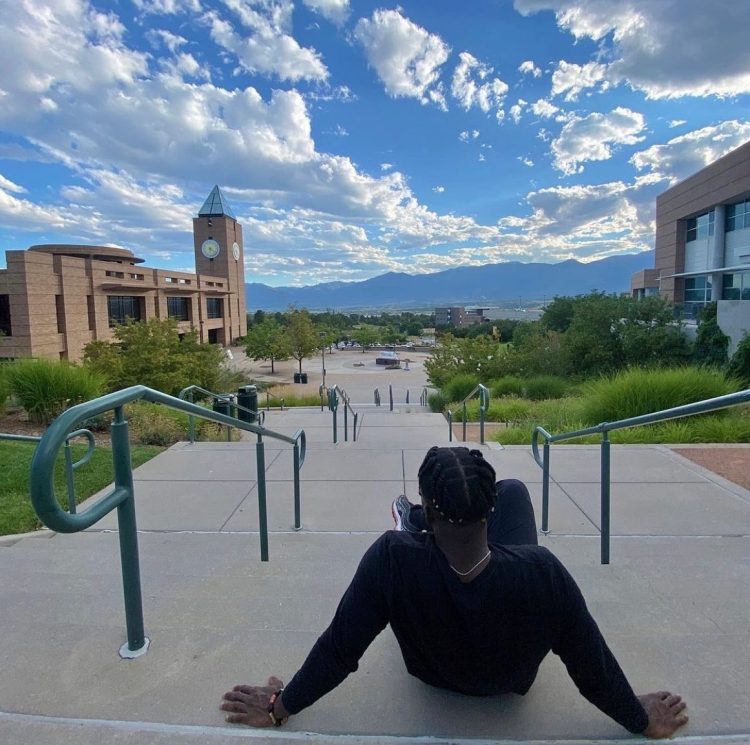 Hanson has parlayed his academic success and networking know-how into an internship at Lockheed Martin Space as a systems engineer. He will start full-time at Lockheed Martin Space in July 2022 after a scheduled deployment to Qatar in January as part of his service in the Air Force Reserves. He hopes to join a leadership program at Lockheed Martin and potentially contribute to the development of Orion, the NASA spacecraft program that has its sights set on manned exploration of the moon, Mars, and beyond.
His long-term ambitions, however, are still centered on his first home.
"I want to go back home and be able to set up the systems in Ghana that we didn't have growing up. I want to use the engineering skills I have and the networks I have to go home and do something for my people," he said.
When Hanson looks back on his time at UCCS, he says his greatest growth as a person has come in being a more open communicator.
"They say America is a melting pot, so being able to relate with all of these different people, being able to communicate and adapt to different environments. From boarding school to New York to basic training in the military to UCCS, I've been able to build so many relationships, and I see the value not just in my degree, but in the relationships I've built."
He has this advice for students:
"Be open, and talk to people because you don't know where a helping hand might come from. I've had so many professors help me outside of classes. It's nice to know we're a family, and everyone has each other's back."
About the UCCS Fall and Summer 2021 Commencement Ceremonies
Congratulations to Kobby, a member of the fall UCCS Class of 2021!
The UCCS fall 2021 Commencement ceremonies celebrated 1,086 graduates of the summer and fall semesters. Nearly 600 graduates attended the ceremonies at the Broadmoor World Arena on Dec. 17, 2021, along with family and friends. More than 40 of those were graduates from the Classes of 2020 and spring Class of 2021, who returned to walk across the Commencement stage after having celebrated their graduation virtually. See the full Commencement program online. View the full livestream on YouTube.