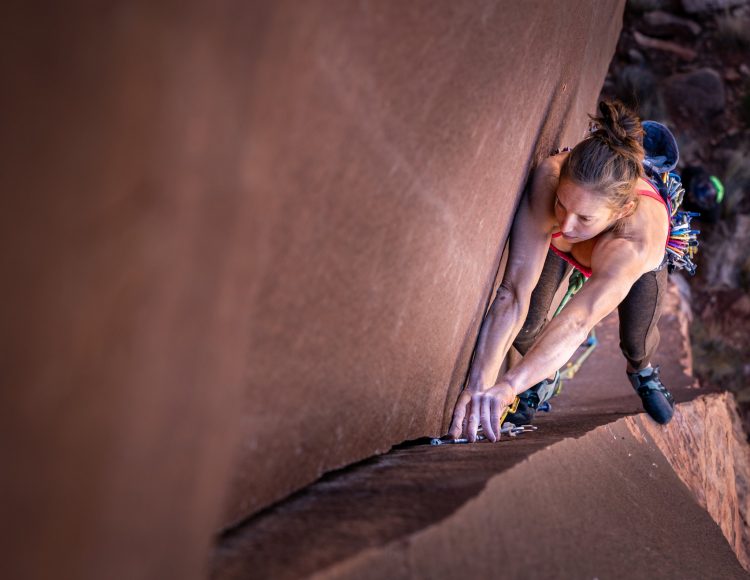 In May 2021, after just a couple days of planning, Amity Warme '20 — a graduate student in the Helen and Arthur E. Johnson Beth-El College of Nursing and Health Science at UCCS — successfully free climbed Golden Gate, a treacherous route up iconic rock formation El Capitan in Yosemite National Park.
But don't let the light prep time fool you. Warme is as efficient as she is adventurous. That efficiency has helped her finish her master's degree in Sports Nutrition while becoming a rising star in the rock climbing world.
Warme is the fourth woman to ever complete the Golden Gate route, which required her and her climbing partner to spend five and a half days on the wall with no more than the gear they hauled. It's a stunning accomplishment for any rock climber, but especially for Warme, who has pursued the sport seriously for only four years.
Warme, who graduated from UCCS with a bachelor's degree in health care science in 2020, began climbing as a student at Baylor University.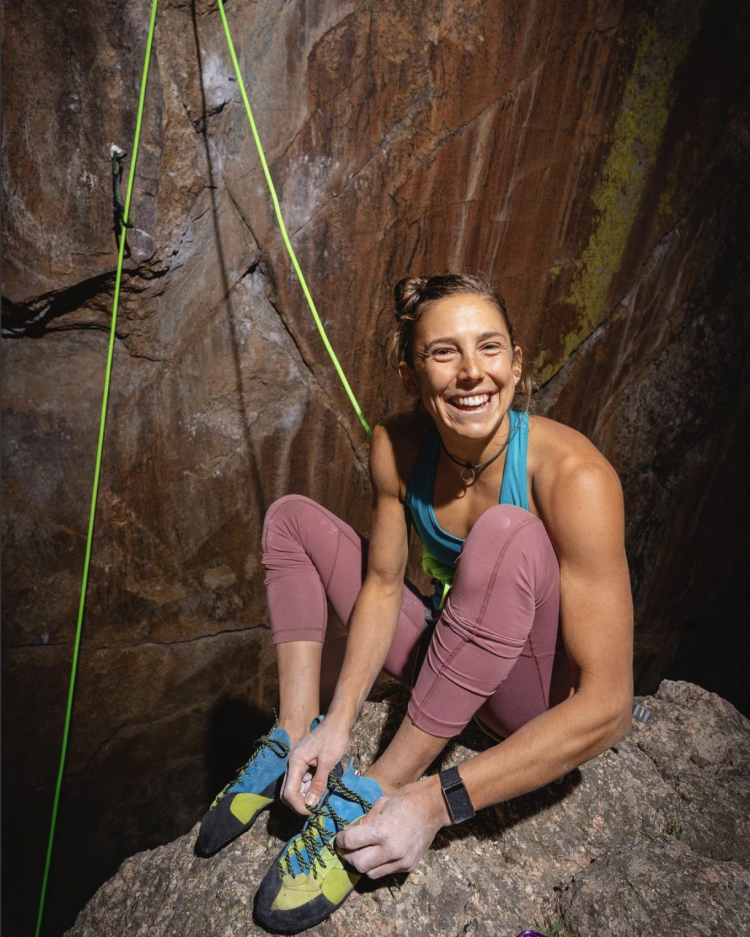 "I took to it naturally," Warme said. "I grew up as a competitive gymnast and fractured my back at the end of high school, so I needed another high-energy output activity, and found climbing."
A new activity soon turned into a new profession. Warme made the jump into professional climbing three years ago and has since scaled some of the most prestigious rocks in the country, including "The Nose" on El Capitan, "Enter the Dragon" in the Fins of central Idaho, and "Vesper" in the Lime Kiln Canyon of northern Arizona.
"There are a lot of aspects of it I love, but I love the movement, the freedom to try difficult things, to push myself physically and mentally," she said. "It takes you to a lot of awesome places, and you meet a lot of great people."
While building her climbing career, Warme sought a return to school to study sport nutrition. UCCS became the obvious choice for the Loveland, Colorado native.
"I'm passionate about athletes maximizing long-term health and sport performance, and the program at UCCS is one of the best in the country," Warme said. "And then also, being in Colorado, with access to world-class climbing out your back door, it made a lot of sense."
Balancing a burgeoning athletic career while completing a graduate degree requires a special focus that's seemingly innate for Warme.
"It's how I'm wired. I've always been very self-motivated. I'm good with time management and working efficiently," she said.
Efficiency is key, since climbing trips often take her to locales with no internet or cell service. This requires Warme to complete her school work weeks in advance while also preparing for the physical and mental grind of big-wall climbing.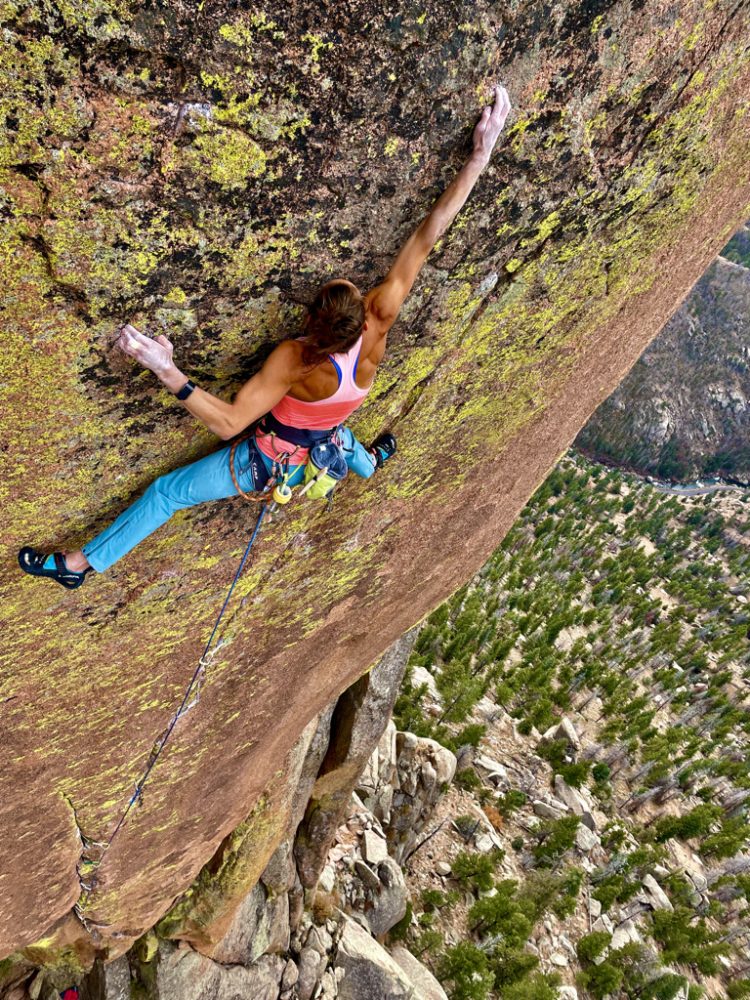 Warme's passion for sport nutrition stems in part from her experience in gymnastics, a sport that shares similar body types with rock climbing at the highest levels.
"Eventually I'd like to work with climbers," she said. "Rock climbing is a very weight-sensitive sport similar to gymnastics, where being lighter is an advantage. That often gets taken to an unhealthy extreme, so I'd love to help athletes prioritize their health but also performance and not getting into a negative spiral with too much focus on low body weight."
She credits UCCS and her professors for connecting her to researchers and professionals in the sport nutrition industry, and specifically climbing nutrition.
Upon graduation as a member of the fall UCCS Class of 2021, Warme plans to complete an internship to receive her registered dietitian license. She doesn't anticipate it interfering with her climbing goals.
"I'm planning another trip out to Yosemite in April, where there are a couple of big objectives I'm hoping to tackle," she said. "I was out there this past spring, which kind of put me on the map. I'm just trying to find the next big adventure and whatever inspires me to push myself."
Warme has this advice for students who want to balance education with big goals outside of school:
"Give yourself the freedom to pursue it. Know that it's possible. It is more work than just being a student. Maybe you aren't having this big social life, but holding on to your dream and knowing that it's worth it to pursue something that inspires you. The work that you put in, the outcome is worth it."
About the UCCS Fall and Summer 2021 Commencement Ceremonies
Congratulations to Amity, a member of the fall UCCS Class of 2021!
The UCCS fall 2021 Commencement ceremonies celebrated 1,086 graduates of the summer and fall semesters. Nearly 600 graduates attended the ceremonies at the Broadmoor World Arena on Dec. 17, 2021, along with family and friends. More than 40 of those were graduates from the Classes of 2020 and spring Class of 2021, who returned to walk across the Commencement stage after having celebrated their graduation virtually. See the full Commencement program online. View the full livestream on YouTube.