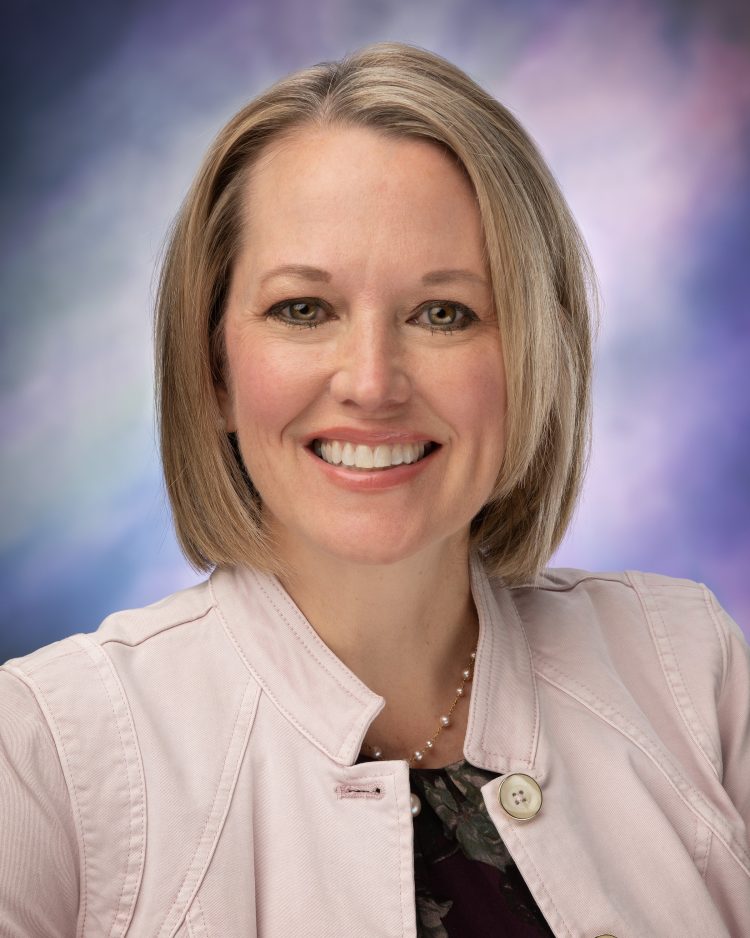 Jill Schramm MSN '06, DNP '09, a nationally recognized diabetes and chronic disease specialist and a graduate of the Doctor of Nursing Practice program at UCCS, will address UCCS graduates and their families at the fall 2021 Commencement ceremonies, to be held Dec. 17.
Schramm will serve as the 2021 Distinguished Alumna Speaker and will deliver the ceremonies' Commencement address.
Schramm completed her Doctor of Nursing Practice at UCCS in 2009 as part of the Beth-El College of Nursing and Health Sciences' first graduating DNP class. She holds a master's degree in nursing from UCCS, which she earned in 2006, and a bachelor's degree in nursing from Virginia Commonwealth University.
In addition to serving as an endocrine nurse practitioner at Monument Health Endocrine Services in Rapid City, South Dakota, Schramm often gives lectures and speaking engagements on the topics of innovative approaches to improving care of persons with diabetes. She has been practicing since 2006 in numerous organizations, including the National Capital Region Military Medical Center Endocrinology Clinic and as Chief of the Disease Management Clinic at Evans Army Community Hospital at Fort Carson, Colorado. During her time in Colorado, she greatly expanded diabetes services in the Colorado Springs Military Health System.
Her passion is in providing culturally sensitive and innovative care models in those with health disparities in remote areas such as rural South Dakota, American Samoa, and Lanai, Hawaii. Her work in American Samoa has been instrumental in the development of clinically ready military nurse practitioners and military medical students in austere settings, enhancing military operational readiness.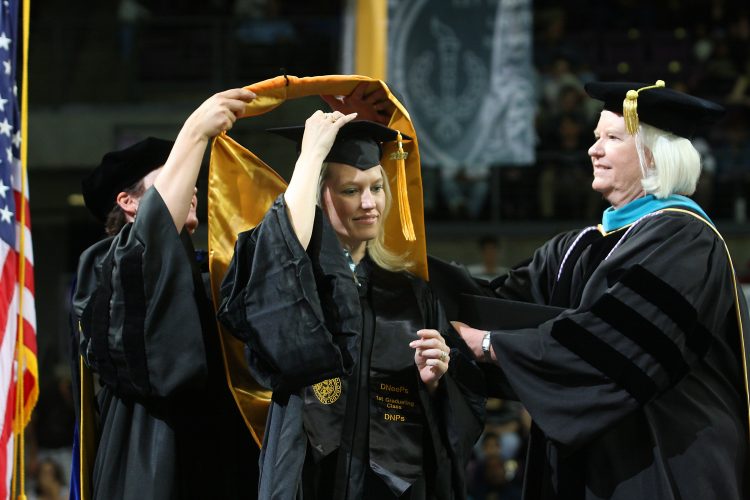 An active scholar since 2006, she has taught at several universities in adjunct faculty roles in undergraduate, graduate and doctoral education. She also held a full-time, joint faculty position at Uniformed Services University in the Graduate School of Nursing, Doctor of Nursing Practice program and the School of Medicine from May 2016 until September 2020. She was the recipient of the Daisy Award for Extraordinary Nursing Faculty in 2019.
Schramm is dedicated to continuing education, as demonstrated by numerous publications and articles in scholarly journals, including "Military Medicine Journal" and in "The Journal of Health and Human Experience." She has also written several book chapters in the Advanced Practice Education Associates (APEA) "Clinical Practice Guidelines for Primary Care Providers."
She was born in Yankton, South Dakota, about five hours from where she now works. She is married to retired Colonel Francisco Dominicci, and together they have five children and three grandchildren.
Schramm will speak during the fall 2021 Commencement exercises, which begin at 2 p.m. on Dec. 17 at the Broadmoor World Arena. Ceremony information is available online at commencement.uccs.edu/fall-ceremony.