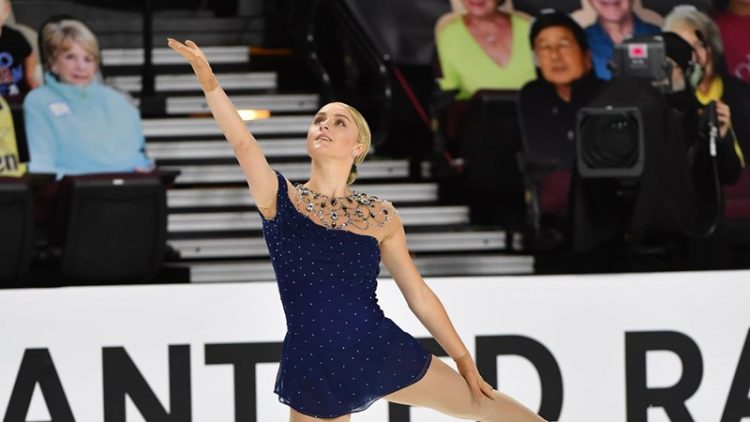 Balancing academics and athletics is not an obstacle to Paige Rydberg — it's an opportunity.
Rydberg, a senior communication major at UCCS and Team USA figure skater, embraced both of her roles while winning the 2021 U.S. Collegiate Championships in late July in Aston, Pennsylvania. Representing UCCS, Rydberg dominated her competition, winning with a score of 175.25, more than 32 points ahead of the runner-up.
"I thought this was something I should take advantage of," she said. "It's a cool experience to show that you're a full-time student as well as an athlete, and you have an opportunity to combine those two parts of your life that you're working hard at. And to win in my first time there was neat."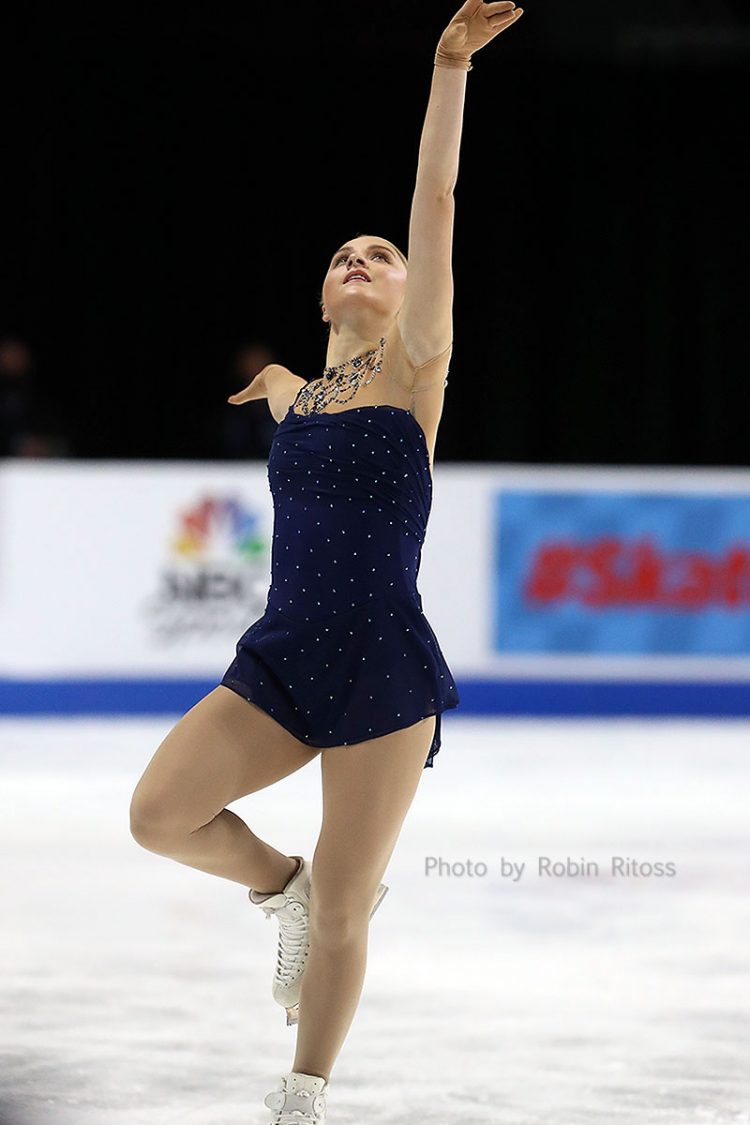 Rydberg started competing at the national level in 2011 and internationally in 2014. In 2018, she enrolled at UCCS as a full-time student, a rarity for top-level skaters in the U.S.
"It's not easy. There are definitely days when I ask myself why I'm doing this," Rydberg said. "It's hard, but the best thing that has helped me is time management. It's a lot of preparation around my schedule in advance to make sure that I have enough time to complete schoolwork and not have it be too overwhelming."
She credits her professors for working to accommodate her unique schedule that includes daily training and travel for competition.
"It really helps being in Olympic City," Rydberg said, referencing Colorado Springs' moniker: Olympic City USA. "A lot of my professors have had Team USA athletes, so they're understanding and supportive, and that helps a lot."
Competing at the international level requires an intense training regimen that has Rydberg on the ice from 10 a.m. to 2 p.m. on most days. This allows her to take classes at night and more easily flip the switch between competitor and student.
As a communication major, Rydberg hopes to one day be a broadcaster, leaning into her competitive experience and spirit.
"I think it's a good fit for me because I've been performing my entire life, and being in front of a camera isn't something that phases me," Rydberg said. "News and media interests me, and it's something I feel I could have an advantage in feeling comfortable having to perform."
Rydberg's experience as a student-athlete has given her a unique perspective that she hopes can help her to be a model for athletes who also want an education and college experience.
"This is the time of your life when you're going to be the most busy and most motivated. At this point in your life, just go after it, and accomplish as much as you can because as you start to grow up and enter the real world, life changes," she said. "I'm just trying to take advantage of all of the opportunities I can."
Rydberg won a $5,000 scholarship as gold medalist of the U.S. Collegiate Championships. She hopes to defend her title in 2022 and compete in the 2022 U.S. Championships after having to withdraw from the event in 2021.