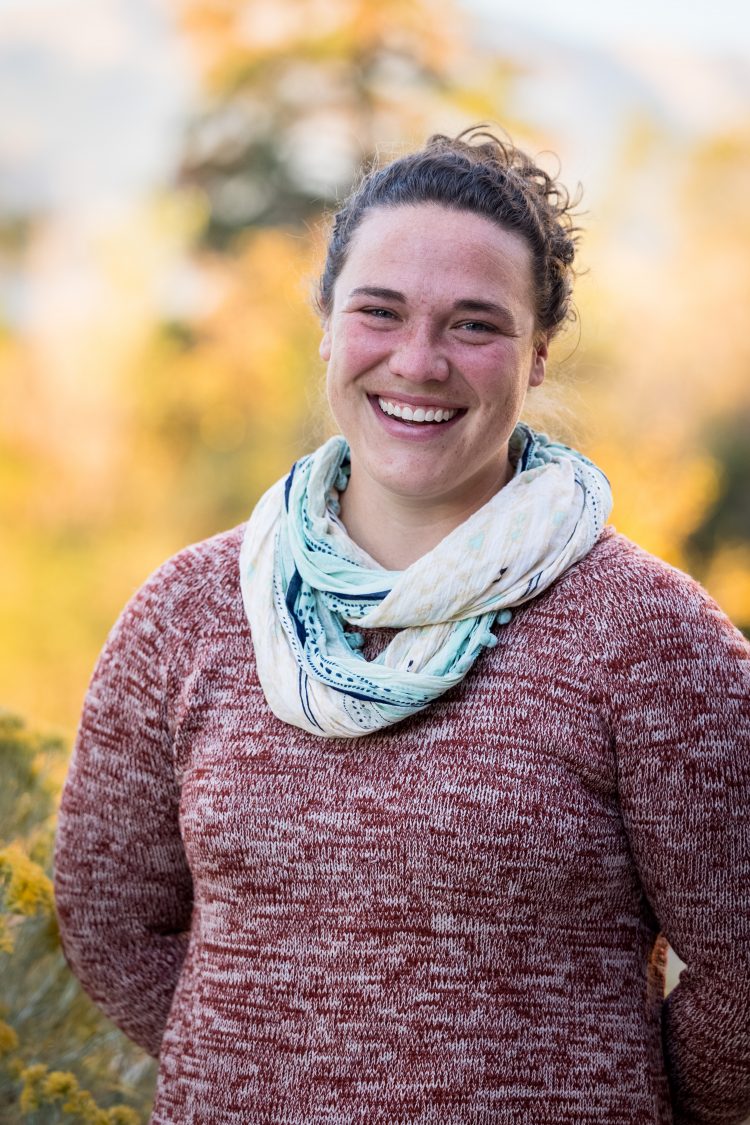 Just thinking about environmental sustainability can be daunting — and to actually achieve it requires a unique blend of discipline, commitment and enthusiasm. Kimberly Reeves, Interim Director of Sustainability at UCCS, embodies that unique combination, along with a philosophy that empowers students to act on their own ideas and dreams for sustainability at UCCS.
In recognition of her leadership and day-to-day engagement with campus sustainability efforts, Reeves has been named the fall 2021 Employee of the Quarter at UCCS.
Reeves is known across campus not just for her dedication to sustainability, but also for her positive influence on students. This is especially true for the interns of the Office of Sustainability and students involved in campus-wide sustainability efforts.
"Kimberly is a strong advocate for ownership and responsibility, demonstrated by the trust and autonomy she extends to her student employees," wrote Bailey Bush, Residence Hall Manager, in her letter of support for Reeves' nomination. "Kimberly demonstrates that a strong leader allows others to shine and succeed."
Reeves' dedication to student employees is rooted in her own experience. Prior to her seven years in the UCCS Office of Sustainability, she worked in sustainability offices at the University of Georgia and Agnes Scott College, where she was the first student employee in its Center for Sustainability. As the first student employee, she was given work usually reserved for senior employees. She hopes she can provide those same opportunities to students at UCCS.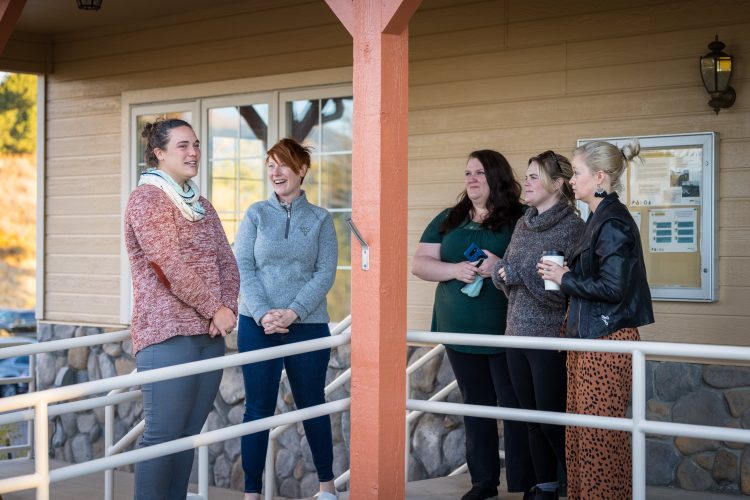 "We don't expect students to come in knowing everything, and we also don't expect students to want a career in sustainability. We invite anyone and everyone to join us in any way they can," Reeves said.
"We look at student employment as a leadership opportunity and as skill building. We talk a lot about fostering trust and giving opportunities to students to go forward and utilize the skills they're learning and apply them to real life."
Reeves often hears from students who move on to internships or careers outside the university that their experience at UCCS has helped them stand out in their new roles.
"It's wonderful to hear, and that's really what I strive for," Reeves said. "I want to make sure that if there's a gap that students see in their resume, or if there's something they're interested in, that they're able to explore those opportunities and also gain experience in this office."
Reeves has led a long list of sustainability programs and initiatives on campus. During her tenure at UCCS, the university has been awarded three Gold STARS ratings by the Association for the Advancement of Sustainability in Higher Education, the most widely-recognized sustainability ranking authority in the nation.
Reeves has also championed the Positive Impact Points Rewards program, which rewards students for a variety of activities that benefit the environment as well as the campus community. And she points to the student-led Green Action Fund as one effort she's proud to support as a mentor.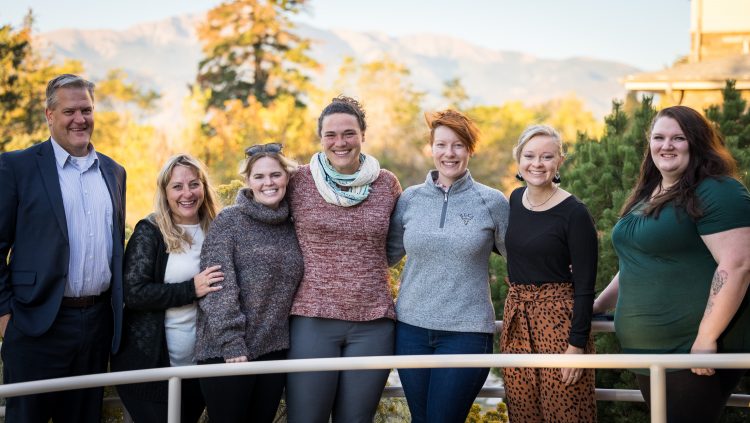 "Since 2012, the Green Action Fund committee has overseen $1.2 million invested in sustainable projects, programs, infrastructure, research. You name it, and they have supported it," she said.
"They are doing so much great work, including a greater focus on environmental and social justice. I think it's wonderful that this group of students has brought this forward and made it a priority."
Reeves notes that environmental sustainability can be an overwhelming responsibility in the face of global crises like climate change. But she credits students for bringing energy and ideas and says they continue to motivate her as a professional.
And Reeves stresses to students that one thing we all can do to aid in these circumstances is keep hope.
"Daily headlines are telling you things are bad, but keeping hope is the best way to move forward," she said. "So does recognizing that every little bit helps, as cliche as that is. Even if you can identify one way to reduce something, reuse something, in all contexts, finding that one way of changing your behavior and then also talking about it — it can all help."
---
In recognition of her efforts for UCCS, Kimberly will receive one day of administrative leave, a $100 stipend, three months of a free and reserved parking space and a $40 voucher to the UCCS Bookstore. Congratulations, Kimberly!
Do you have a colleague whose extraordinary efforts at UCCS deserve to be recognized? Nominate them for the Employee of the Quarter award, offered through the UCCS Staff Association.