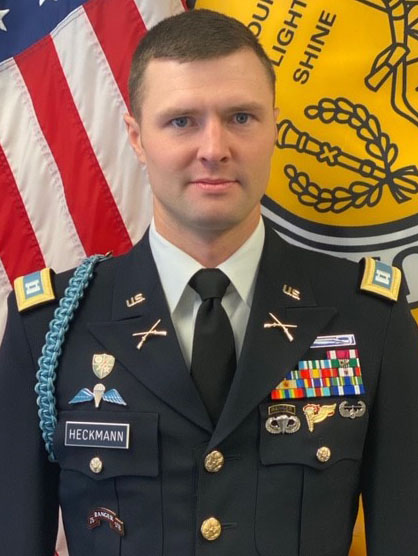 Ethan Heckmann, Assistant Professor of Military Science at UCCS, was recognized with the Military Young Leader Community Impact Award at the 2021 Mayor's Young Leader Awards, held Oct. 28.
The annual awards recognize Colorado Springs community members for making extraordinary efforts in their field while having a positive impact in the community.
Launched in 2015 to celebrate the outstanding achievements of young professionals age 40 years old and under, the 2021 winners were selected from 27 finalists across six categories.
"The quality of work presented by this year's Mayor's Young Leader Award finalists was exceptional," the mayor said in a news release. "I am consistently pleased with the young professionals who are serving Colorado Springs across all industries and am grateful for their contributions to strengthening our community. The 2021 winners are fantastic representatives of Olympic City USA, and I look forward to following their future success." 
Heckmann is a U.S. Military Academy at West Point and Ranger School graduate. He serves as Assistant Professor of Military Science at UCCS in support of the Reserve Officer Training Corps program, where he is the primary instructor for junior cadets.
In his role, Heckmann has contributed to the successful graduation of 31 cadets into the U.S. Army and functions as the UCCS ROTC Mountain Ranger Battalion S3 Operations Officer, ensuring all operations, training events and missions are carried through effectively and efficiently.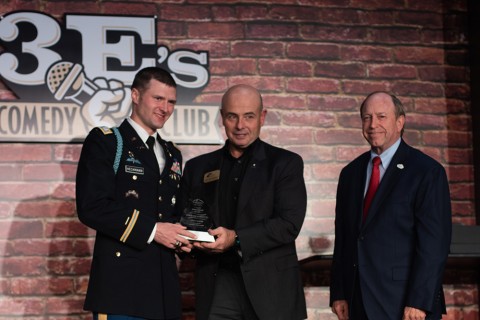 He holds a Bachelor of Science in Chemical Engineering from the United States Military Academy and a Master of Business Administration from the University of South Dakota. His military education consists of Air Assault School, Airborne School, Infantry Basic Officer Leader Course, Ranger School, Reconnaissance and Surveillance Leaders Course, Regimental Assessment and Selection Program 2, Jumpmaster School, Maneuver Captains Career Course, Stryker Leaders Course and Pathfinder School.
Heckmann volunteers at the Colorado Springs Pregnancy Center on a weekly basis, is a cellist in the UCCS Symphony Orchestra volunteer musical group and supports The Success Collective, which is a professional group of women small business owners who are focused on empowering other women and giving back to the community through service events.
Learn more about Heckmann on the Army Reserve Officers' Training Corps (ROTC) website.
You can learn more about Heckmann and find all of the 2021 recipients on the City of Colorado Springs website.