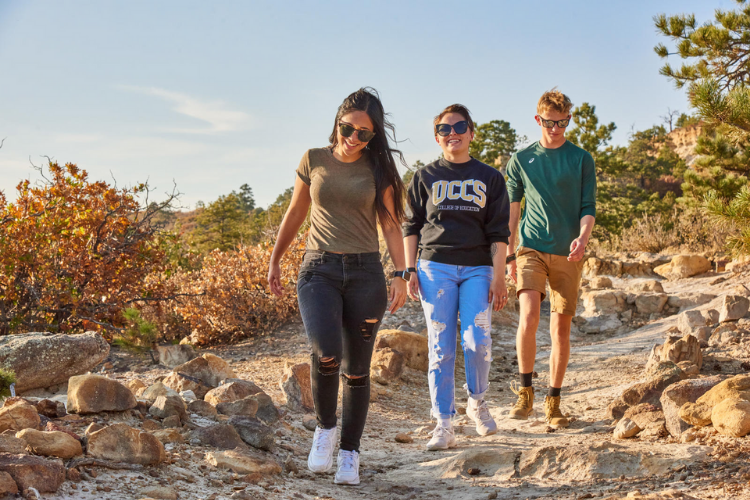 Colorado students, you can apply to the University of Colorado Colorado Springs for free!
UCCS is participating in a statewide initiative encouraging Colorado residents to submit a free application Tuesday, Oct. 19–Thursday, Oct. 21.
Colorado Free Application Days are eligible for first-year and transfer students applying to undergraduate programs only. Here's how to participate:
1. Prepare your materials early
Whether you're a first-year or a transfer undergraduate student, you can get a jump on Free Application Day by familiarizing yourself with UCCS' application process. Check out information on the application process for first-year students and transfer students online.
2. Submit your application between Oct. 19–21
To benefit from the application fee waiver, you'll need to submit either the first-year or transfer UCCS-specific undergraduate application or the Common App between 12:01 a.m. on Oct. 19 and 11:59 p.m. on Oct. 21. Go to the UCCS Apply Now page to submit your application.
3. Follow the fee waiver instructions within the application
If you're submitting the Common App, within the UCCS Member Questions section, you'll see this required prompt: "Do you intend to use one of these school-specific fee waivers?" Choose "Colorado Free Application Day" in the drop-down menu. In the required field asking for your fee waiver code, enter "FreeAppDayCO."
If you're submitting a UCCS-specific application, when prompted to select a payment method, select the option to "pay by mail," and the Admissions team will waive the fee in the UCCS system.
4. Ready to get started? Start working on your application now.
Learn more about Colorado Free App Day online. Questions? Find your UCCS Admissions Counselor.