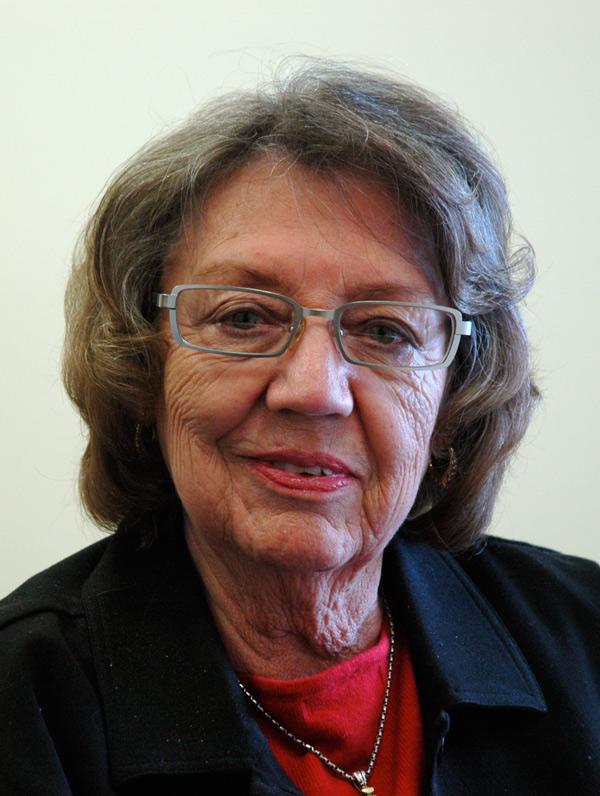 Memorial services for Adelina "Nina" Gomez, Professor Emerita in the UCCS Department of Communication, will be held at 10:30 a.m. on Wednesday, Aug. 25 at Ava Maria Catholic Church in Parker, Colo. Gomez, born Feb. 22, 1930, passed away of natural causes Aug. 17 while in hospice care in Denver, Colo.
Gomez, who came to UCCS as an honorarium instructor in 1979, taught undergraduate courses for more than 30 years as an Assistant and Associate Professor in the Department of Communication. She developed and taught an intercultural communication course in the 1980s, which encouraged discussion about race, gender and orientation and was a cornerstone of early campus diversity and inclusiveness efforts. In 2008, she was named the first university ombuds, utilizing her communication skills to mediate conflicts between faculty, staff and students. She retired in 2015.
In 2012, a summer program that brings 20 Denver Public Schools to the UCCS campus was renamed in honor of Gomez. The UCCS Adelina Gomez Scholars Program honors Gomez's efforts to help foster diversity at UCCS and the Adelina Gomez Scholars Fund provides operating and student support for program participants. More information is available here: https://giving.cu.edu/fund/adelina-gomez-scholars-fund
Gomez is survived by two sons, Paul and his wife Cynthia McKay of Parker, Colorado, and Raymond and his wife Linda of San Luis Obispo, California; a sister, Mary Lou Torres and her husband Richard of Albuquerque, New Mexico; and a niece, Christina Sweeney and her husband Ed of Englewood, Colorado. Nina was preceded in death by her husband Leo and her parents, Ramon and Isabel.
In lieu of flowers, the family has requested that donations be made to the Adelina Gomez Scholars Fund in care of the University of Colorado Foundation, PO Box 17126 Denver, CO 80217-9155 or at https://giving.cu.edu/fund/adelina-gomez-scholars-fund.
Click here to view the official obituary.