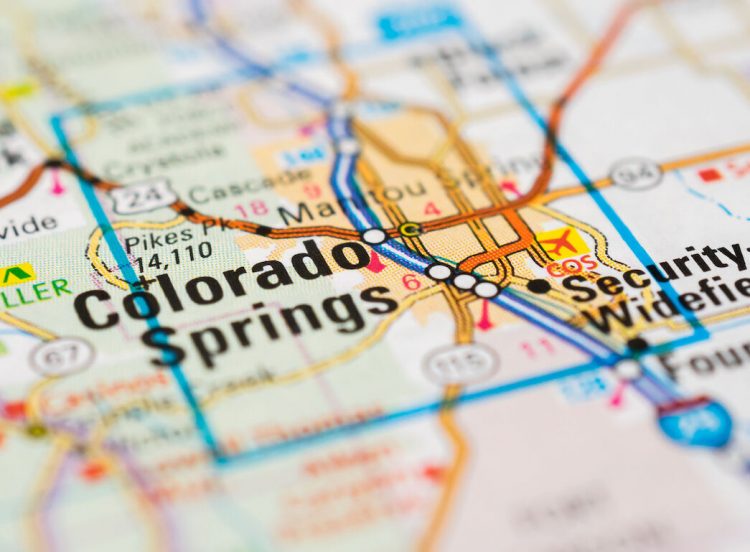 The map of Colorado's congressional and legislative districts is about to be redrawn. Will it represent you fairly?
Every 10 years, when the federal census data roll in, local, state, and congressional districts are redrawn. While the process is meant to reflect changes in population growth and demographics, it has become infamous for creating gerrymandered district: politically manipulated maps that tip the scale in favor of one political party or class of people.
In 2018, Coloradans voted two amendments — Y and Z — into law, creating two independent commissions in charge of ensuring a transparent process that creates fair maps in the next redistricting cycle. Per law, the commissions are required to host more than 20 public hearings across the state and take public commentary into account as they redraw Colorado's map, including a brand-new eighth congressional district. Colorado residents are even encouraged to submit their own maps for consideration.
But why should everyday citizens care about the boundaries of their congressional districts?
The high-stakes remapping of Colorado's congressional and legislative districts touches nearly every hot-button issue of our times: race, representation, political partisanship, environmental concerns, the democratic process and the fairness of our elections.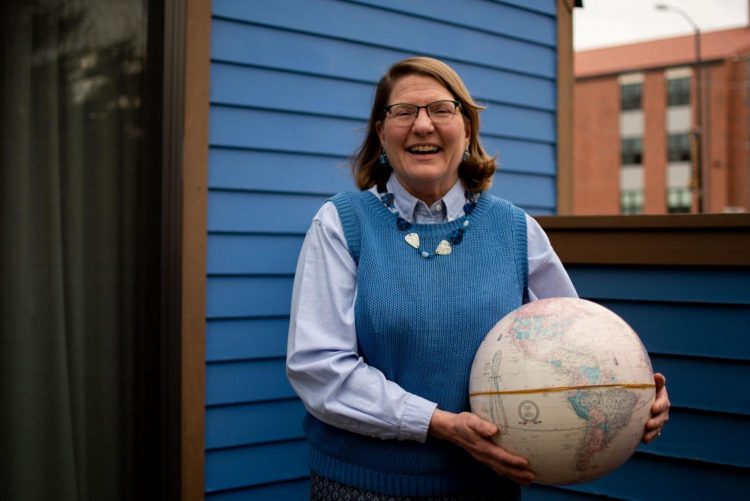 For example, Colorado's population is roughly one-quarter Hispanic, with a high percentage of Hispanic residents living in and around Denver. One currently proposed map draws a district that gives Hispanic voters heavy representation — and the possibility of electing the congressional representatives of their choice. But by packing Hispanic voters into one district, detractors argue, Hispanic voters only have influence in one district, rather than throughout the state.
These delicate and competing considerations are a hallmark of the redistricting process, says Rebecca Theobald, Assistant Professor of Geography and Environmental Studies.
Theobald, a champion of geocivics education, is on a mission: to empower all community members to understand and influence the redistricting processes that affect them.
"The Colorado redistricting process has been thoughtful, transparent and well-intentioned," Theobald said. "But the Colorado Independent Congressional Redistricting Commission will vote to adopt a final map no later than Sept. 28. This is community members' last chance to participate in the process."
"Citizens might have heard about redistricting, gerrymandering, and the public hearings offered by the independent commissions," Theobald continued. "If they don't like how the congressional and legislative maps are being drawn, or if they don't like the way their communities are being divided, now is the time for them to learn more and make their voices heard."
Theobald highlighted the many resources available to community members wishing to learn more about redistricting and participate in the process, listed below. From frequently asked questions about the redistricting process to open-source mapping tools, educational resources are more available to everyday citizens than ever before.
Theobald, for one, has hopes that Colorado's new redistricting commissions can create a process that becomes a model for the entire nation.
"My hope is that after all of this public input, map creation and discussion, that the commissioners will be able to have a civil discourse," Theobald said. "We could become a model for the nation."
---
Learn more and make your voice heard
No matter how much time you have to get involved in the redistricting process, the UCCS GeoCivics Center has resources for you.
If you have 5 minutes:
If you have 10 minutes:
If you have 15 minutes:
If you have 30 minutes:
If you have 1 hour: