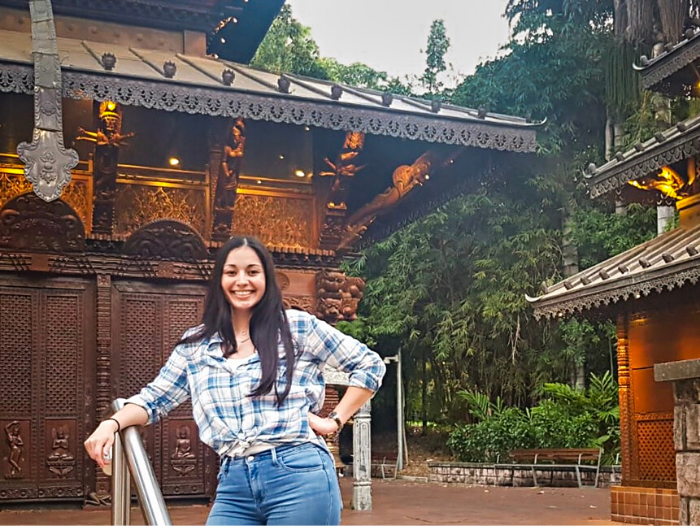 There are times in life when our plans seem inevitable. We expect everything to go a certain way — but then it all changes.
For UCCS alumna Katherine Latona '18, life after graduation didn't go as planned. Instead, she was reminded to show up as her best self and to allow life to simply fall into place.
After graduating from UCCS in 2018, Latona was gifted the trip of a lifetime from her mother: tickets to visit the art district in Melbourne, Australia. Latona, an Arts History major, was more than delighted and ready for the trip.
Once she returned home, full of inspiration and empowered by her travels, Latona felt ready to start her career.
"I certainly was ready, but didn't expect the job hunt to be so challenging," said Latona. "I applied to many jobs and wasn't hearing back or wasn't selected for a second interview."
While that experience discouraged her, it also opened her to other job possibilities — even some that were outside of her comfort zone.
"I started working as a car salesman," said Latona. "This was so different and not something I ever saw myself doing, but I learned so much. I will tell you, taking that job reminded me it is all part of the journey."
Eventually, Latona knew she would begin her search for a career within the arts, and an opportunity finally presented itself.
"A classmate of mine recommended I apply for a contract-based position with the U.S. Olympic and Paralympic Committee," said Latona. "The role was still being fleshed out, but I was interested in the organization, and thought this could be something I see myself being a part of."
What Latona didn't know was she would be the lead for identifying, classifying and preparing archived artifacts for the U.S. Olympic and Paralympic Committee. Some of selections she made would even be displayed at the U.S. Olympic Museum.
"All of it was quite fascinating to me," said Latona. "My love for the arts has always been because of the stories we can learn. And Olympic artifacts all tell a story. I was honored to play a key role in identifying pieces for the Olympic Museum so others could learn about the Games' rich history."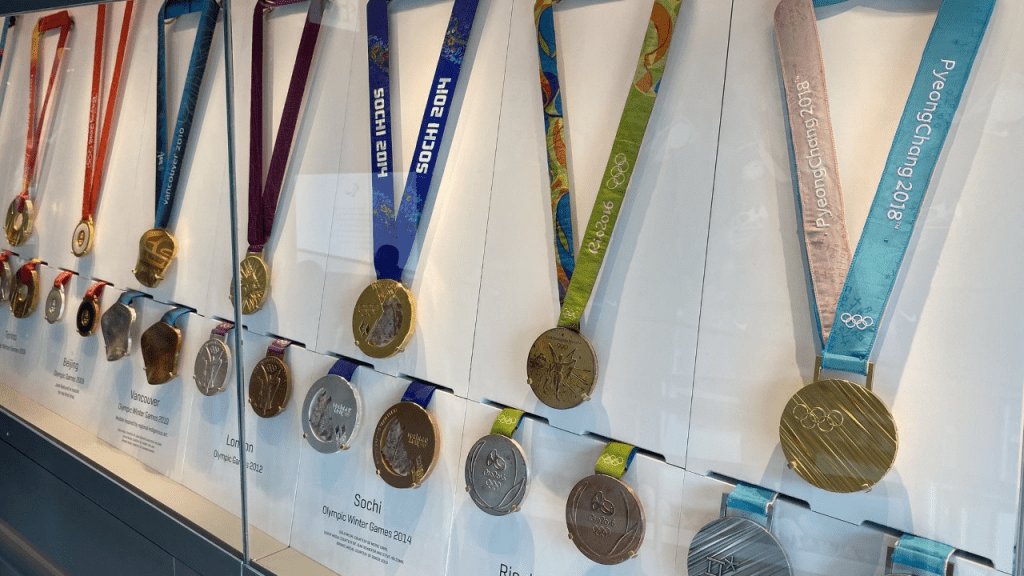 Outside of preparing pieces for the Olympic Museum, Latona's work involves a variety of tasks. She takes photos of each artifact, tags it for specific collections, and writes a detailed description of the piece as if describing the item to someone who can't see it. Much of her job also involves ensuring that all of the items in private collections are captured within the organization's database.
"A day in my life means I have a camera and I am taking pictures, I am sometimes writing, I am logging and spanning through artifacts," said Latona. "It is such a thrill. We have incredible artifacts like old Olympic equipment, and my job as one of the archivists means I play a significant role in recording the history of it all — what it looks like, any dents or scratches, that sort of thing."
Latona's role, while originally contract-based, has now become a permanent position, and she knows she is in the right place.
"This is the perfect job," said Latona. "I never imagined I would be working for the U.S. Olympic and Paralympic Committee, but I love it. The job is a perfect blend of my passion for the arts and the stories behind it."
Latona contributes much of her success and determination to the support she received while at UCCS and from being a scholarship recipient.
"I was awarded both the Karen Possehl Women's Endowment and Reisher scholarships," Latona said. "Both taught me about having character and being resilient."
Now, with a career that is truly fulfilling, and having reflected on the unplanned roads of life, Latona knows she is right where she's supposed to be.
"You have to open yourself to being surprised by life, and being surprised by yourself and what you're capable of," Latona concluded. "What will never be taken away from you is the kind of person you are and the impression you give, so show up as your most confident self and be ready for what life puts in front of you."