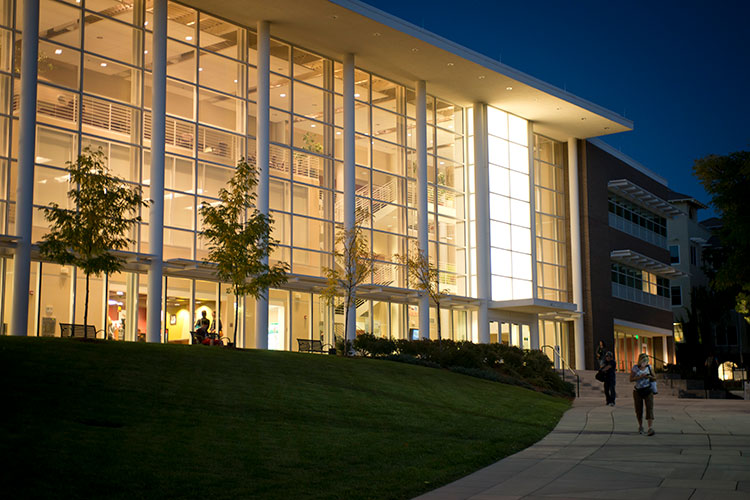 UCCS students now have the option to fast track their MBA degree with the only 30-credit hour General MBA in the state of Colorado. The General MBA will give students the flexibility to complete their degree in a shorter timeframe while maintaining the quality and rigor of the AACSB-accredited UCCS MBA program.
The General MBA provides comprehensive business curriculum that is tailored to each individual student. Students may choose two MBA electives from a wide range of business topics, including digital marketing, entrepreneurship, international business, cybersecurity management and more. For maximum flexibility, the program is offered online, in-person or a combination of both. Courses are scheduled in both 16-week and 8-week formats.
"We are proud to be the only school in the state offering this 30-credit hour opportunity," said Dr. Karen Markel, Dean of the UCCS College of Business. "Each MBA student is unique, and the new General MBA gives even more freedom and flexibility to our students to choose the timing, course delivery, format and electives that work best for their professional goals."
The UCCS MBA is designed to meet the needs of students with or without previous business education. The program is taught by internationally recognized College of Business faculty that specialize in translating research theory into practice. The Evening MBA and the Online MBA programs are consistently ranked a "Top MBA Program" by U.S. News & World Report.
If students wish to further their business acumen, they can stack their General MBA degree with a graduate certificate in one of 12 different focus areas. Graduate certificates are taught by the same faculty that teach our MBA programs and provide a deep dive into critical fields of business.
"We are always looking for ways to remove barriers and enhance career opportunities for our students," said Dr. Jeffery Ferguson, Faculty Director of the UCCS MBA Program. "Our new 30-credit hour MBA is a great degree, and now take less time to complete."
Applicants to the Master of Business Administration programs may waive the Graduate Management Admission Test (GMAT) and the Graduate Record Examination (GRE) based on prior academic performance, advanced degrees and professional experience. These waiver options allow prospective students to streamline the application process and remove barriers to graduate school.
Students interested in the General MBA program are encouraged to attend an upcoming virtual information session on Thursday, August 12, 2021 from 12 p.m. to 1 p.m. MT to learn more about the programs, admission requirements, tuition and GMAT/GRE waiver eligibility. To register for the information session, click here.
About the College of Business
The UCCS College of Business was established in 1965 and has more than 1,300 undergraduates and 350 MBA students. The College of Business and Administration awards the Bachelor of Science in Business and Bachelor of Innovation degrees. The Graduate School of Business Administration awards the Master of Business Administration, Master of Science in Accounting and Executive Doctor of Business Administration degrees. More than 10,000 alumni of the College of Business live and work around the world. For more information, visit uccs.edu/business.