Equity Officer/Investigator Laura Emmot has been named UCCS's new Director of Institutional Equity and Title IX Coordinator after serving in an interim role since February 2021. She will officially assume the role Aug. 1, 2021.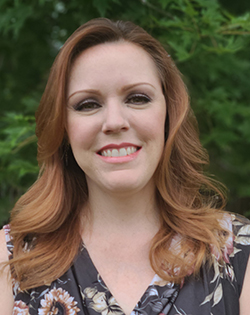 Emmot brings over a decade of direct investigative experience. She fills the position vacated by Amanda Allee, who accepted the Dean of Students position in February.
Since joining UCCS in January 2018, Emmot has expanded on her direct investigative experience and obtained certifications in conducting civil investigations and report writing through Atixa, a Title IX industry leader, and investigator certification through the U.S. Equal Employment Opportunity Commission (EEOC). Emmot has experience in the implementation of trauma-informed best practices, conflict resolution, due process, addressing mistreatment, abuse, neglect, and exploitation (including sexual misconduct and discrimination and harassment), strategic planning and executive leadership, mental health first aid and mandatory reporting.
"Laura has extensive investigator experience and brings both compassion and neutrality to her work, which is critical for a role like this," said Allee, who served as the search committee chair. "In addition, Laura has a history of being a strong campus partner, serving on numerous committees and providing training whenever asked."
Emmot has a B.A. in English with a psychology minor and graduated Summa Cum Laude from Lakeland University.
For more information on the Office of Institutional Equity, visit the OIE website (https://equity.uccs.edu/), which includes links to the policies under OIE's jurisdiction, plus procedures, resources and information on mandatory reporting.