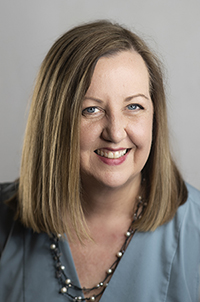 The University of Colorado System has announced the hire of Amanda "Mandy" Hull as the new Managing Counsel for the University of Colorado Colorado Springs campus. Hull joins UCCS from the University of Arkansas at Little Rock, where she was most recently the Associate Vice Chancellor of Human Resources and Policy Advisor to the Chancellor. 
"Amanda has valuable experience in both the legal and higher education realms, and I am confident she will serve the university well in this role," said UCCS Chancellor Venkat Reddy.
As UCCS' Managing Counsel, Hull is responsible for overseeing and providing a variety of professional legal services. She will serve as a member of the Chancellor and University Counsel's leadership teams and represent the campus and university in the community and in front of legislative and administrative bodies.

Hull's experience includes eight years as the Associate General Counsel for the University of Arkansas System, three years as the Assistant Attorney General for the Office of the Arkansas Attorney General plus experience as a Director of Human Resources and Director of Judicial Branch Education, among other roles.
Hull replaces Jennifer George and is set to begin work remotely for UCCS on July 27 before moving to Colorado. She joins Senior Assistant Counsel Tia Luber, Assistant Counsel Michael Pasque and Paralegal Lana Hart on the University Counsel team.
"I am excited to have someone with a wealth of higher education legal expertise and hands-on experience leading a Human Resources office join us," said Jeremy Hueth, Vice President, University Counsel and Secretary to the Board of Regents. "Mandy will be a great addition to the Office of University Counsel and the University of Colorado Colorado Springs campus community."
Hull earned a Juris Doctor degree from the William H. Bowen School of Law and a Bachelor of Arts degree in Elementary Education from Hendrix College.