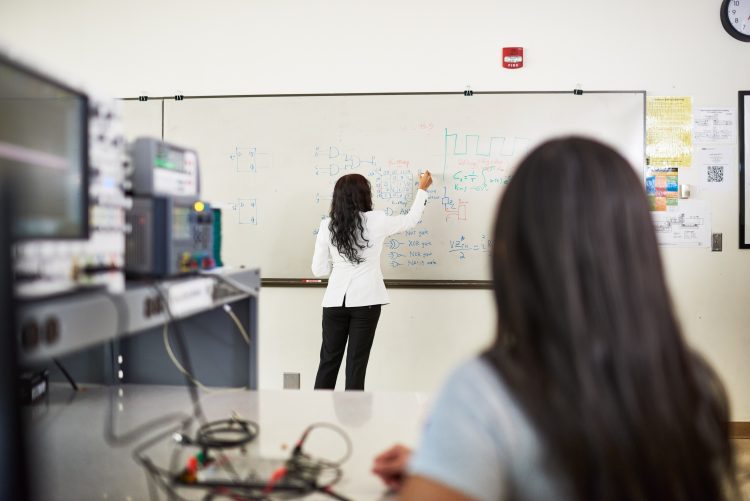 Though research in science, technology, engineering and mathematical fields have far-reaching impacts — fueling the U.S. economy with new technologies, strengthening national security and contributing to the wellbeing of millions of Americans — not all researchers are able to fully participate.
A team of UCCS researchers has been awarded nearly a million dollars from the National Science Foundation to combat the issue: that many researchers behind new knowledge, technologies and products are women and minority-identified faculty who face pervasive barriers ­— both subtle and overt — to their productivity and career progression.
The researchers' strategy? Project CREST: Changing Research Experiences, Structures, and (in)Tolerance through the Adaptation of Promising Equity Practices.
The three-year project, funded with $996,000 from the National Science Foundation's ADVANCE Awards, aims to change structures that impede women and minority-identified faculty members from fully participating in research at UCCS.
The Project CREST team is comprised of Jessi Smith, associate vice chancellor of research; Elizabeth Daniels, associate professor of psychology; Sylvia Mendez, professor of education; Emily Skop, professor of geography and environmental studies; and Heather Song, associate professor of electrical and computer engineering.
Together, they aim to galvanize the entire campus community to collaboratively increase equity, productivity and positive experiences for underrepresented researchers at UCCS.
"Project CREST will focus on systemic reform efforts that aim to transform the culture of research at UCCS today and for the next generation of scholars," the researchers write. "The goal is to use these evidence-based strategies to build a responsive and inclusive research culture at UCCS, the largest university serving southern Colorado."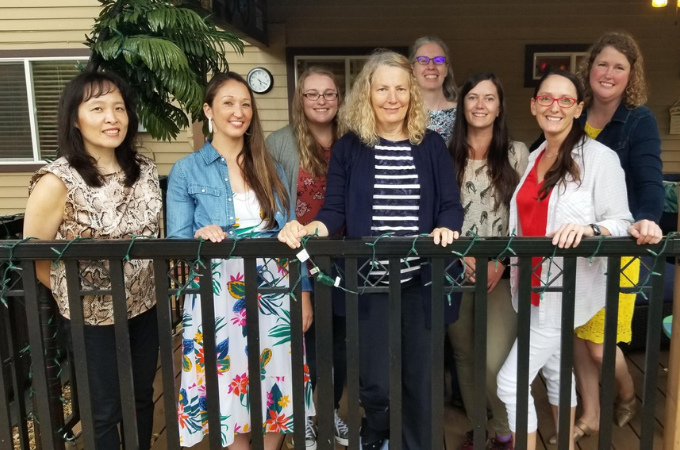 Project CREST draws on evidence-based practices from institutional transformation projects at Montana State University, West Virginia University, Seattle University and Georgia Institute of Technology. The sophisticated evaluation and assessment methods Daniels, Mendez, Skop, Smith and Song employ will allow UCCS to make data-driven recommendations to fellow research institutions, helping to mitigate research inequities that limit underrepresented faculty members' career advancement.
The project, the team writes, has the potential to advance the national research agenda by including more women and minority-identified faculty in the discovery of new ideas and technologies.
"As a woman of color who was first exposed to the value of diversifying the professoriate through the McNair Scholars Program at Washington State University, the NSF ADVANCE program is close to my heart," Mendez said. "It is not enough to hire people from underrepresented groups into faculty positions. We must also provide the infrastructure for them to thrive personally and professionally, which is what Project CREST aims to do."
"ADVANCE grants have lofty goals: to create lasting change within the academy," said Smith, who oversaw a five-year ADVANCE grant at Montana State University. The project resulted in women faculty being hired at parity with men and doubled research productivity by women in STEM fields.
"Of course, cultural transformation is not easy," Smith continued. "But change making must start somewhere. I know first-hand the power of intentional, evidence-based transformation to lift all boats. As we remove barriers, revisit policies and processes, establish new norms and put sustainable supports in place, real transformation will positively impact everyone, in every corner of UCCS."
The National Science Foundation ADVANCE: Organizational Change for Gender Equity in STEM Academic Professions grant will provide $996,096 in support of Project CREST over the next three years. The NSF ADVANCE program contributes to the National Science Foundation's goal of a more diverse and capable science and engineering workforce. It provides grants to enhance the systemic factors that support equity and inclusion and to mitigate the systemic factors that create inequities in the academic profession and workplaces.
Learn more about Daniels, Mendez, Skop, Smith and Song on the UCCS website. You can find further reading into barriers faced by underrepresented faculty on the Office of Research website and through the Bias in Research Reference Guide.