The Karen Possehl Women's Endowment Unstoppable Women's event will feature a hybrid morning celebration combining a live in-person event at the Ent Center for the Arts, with a virtual component. Registration is open now for this celebration and scholarship fundraiser, on Tuesday, June 30 from 8:15 to 9:30 a.m.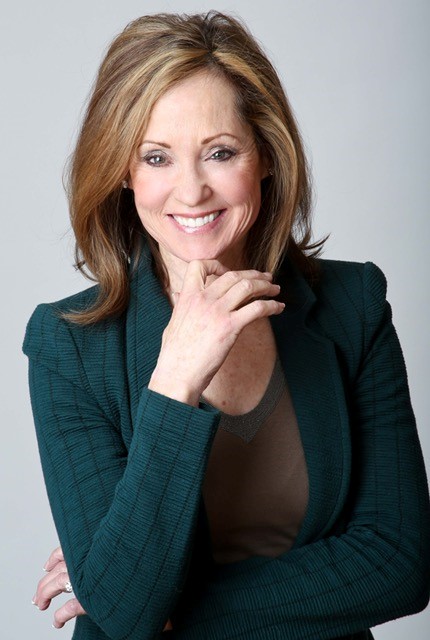 "Community members have the option to join us in-person or virtually," said Lee Ingalls Noble, chair of the KPWE advisory board. "Last year's event was fully online and this year we look forward to celebrating the KPWE scholars and Margaret Sabin during an in-person event. There is the option to tune in virtually for those who prefer joining us from the comfort of their homes and for those supporters who are out-of-state."
This year's event will include inspirational stories from graduating KPWE seniors and Margaret Sabin, the Unstoppable Woman in the community, will receive her Unstoppable award.
"I am pleased the KPWE scholarship program is honoring Margaret Sabin this year," said UCCS Chancellor Venkat Reddy. "Margaret is known for her influence across the Pikes Peak region and is a healthcare champion who is passionate about building resilient children and families."
KPWE's annual event raises critical funds for the KPWE scholarship program. Historically a luncheon, this year's event will be a morning celebration to meet health guidelines. In-person and virtual tickets can be purchased online at https://kpwe.uccs.edu/unstoppable-2021. Tickets can also be purchased by calling the Ent Center for the Arts Box Office at 719-255-8181.
Interested in becoming an event sponsor? Or if you have event-related questions, contact Lauren Shakes at [email protected] or 719-255-3832.
About Margaret Sabin, A Champion for Health and Wellbeing
With nearly 40 years of experience in healthcare administration, Margaret is a national leader in population health management and a pillar of the Colorado Springs healthcare community. Margaret has served as the president and chief executive officer of Penrose-St Francis Health Services, past president of Children's Hospital Colorado Southern Region, and has held three other CEO titles during her career. Margaret recently transitioned to a new role within Children's Hospital Colorado Southern Region, where she will focus on fundraising and research on improving resilience in children and expanding the hospital's Pediatric Mental Health Institute, along with developing an integrated continuum of behavioral health in Southern Colorado.
Transforming Lives One Woman at a Time
The KPWE scholarship established in 1998 by Karen and Jim Possehl, provides financial assistance and mentor support for nontraditional UCCS students who are starting or returning to college after having overcome significant personal adversity. In addition to providing tuition assistance, KPWE matches scholars with community mentors who offer encouragement and professional contacts. The program provides career-focused workshops giving students the chance to gain skills outside of the classroom. For more information, visit kpwe.uccs.edu.