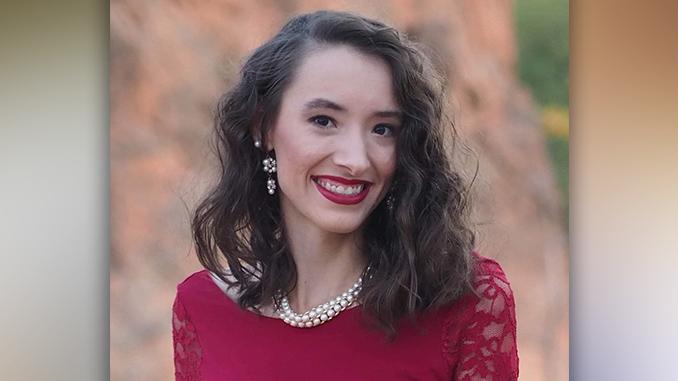 Victoria Jones wasted no time once she transferred to UCCS in 2019. She quickly blazed an academic trail of success that culminates this month with her graduation from the College of Business, and her award of a full-tuition scholarship to a Top 25 law school.
Jones started her college career in another state, but the school wasn't the right fit. When she discovered UCCS, the campus quickly felt like home. As an aspiring attorney, she knew her next step was applying for law school, but beyond raw determination, the arduous application process seemed out of reach.
To pursue success, Jones leaned into the rich UCCS resources at her disposal. She enthusiastically embraced the ROAR Program, reached out for one-on-one mentorships and connected with the Career Development Center at the College of Business.
Jones' mentors at the Career Development Center stepped in with practical advice first, helping her find LSAT prep classes through the university's Extended Studies Program. Her hard work paid off, and with a highly competitive LSAT score of 173 in hand, she worked with the Center to build a resume, write a personal statement and request letters of recommendations from her UCCS professors. She will graduate with a Bachelor of Science degree in Marketing. Her minor is Pre-Law.
"The Career Development Center really held my hand throughout the entire law school admissions process," Jones said. "And it worked really well – I was accepted to some very fine law schools."
The Career Development Center was instrumental in Jones discovering an internship at a Colorado Springs online learning platform startup, Brainitz. As an intern, she conducted marketing research on national organizations and helped prepare a competitive analysis for an important pitch to the Computing Technology Industry Association (CompTIA).
As Jones looks back at the last two years of her college career, one thing stands out: the hands-on support she received from the R.O.A.R. Program that prepares undergraduate College of Business students for their transition from college to career.
"UCCS has a really good support system," she says. "Whenever I needed help with something, someone was there." She points to Assistant Dean for External Affairs Dr. Meghan Stidd as a guiding light for her during the law school application process. Jones was an active member in the Pre-Law Society as well as the National Society of Leadership and Success, UCCS's honor society. She was also a volunteer for One Fair Wage and the Beagle Freedom Project.
"I have grown a lot in confidence in the last few years," Jones notes. "I have always known what I wanted, but I wouldn't necessarily know what I needed to do to get there. Through the R.O.A.R. Program and UCCS, I learned how to set goals and achieve them."
In August, Jones will start classes at the University of Alabama School of Law on a full-tuition scholarship. She is interested in pursuing business law.
"I don't think I would have been as successful in my law school application if I had gone somewhere else," Jones notes. "I think that UCCS has fantastic resources I was fortunate to access. I am just very thankful for everything."
Jones is one of a record-setting 1,624 graduates in UCCS' spring Class of 2021, the university's largest graduating class in history. The virtual commencement ceremonies will take place beginning on Friday, May 14 at 1 p.m. Tune in online. In addition, the May 17 Picture on the Plaza event will mark the first time in decades that UCCS offers an outdoor, on-campus graduation event. 570 graduates are signed up to walk down the pedestrian Spine, hear their names read and receive a diploma jacket and photos. Learn more.