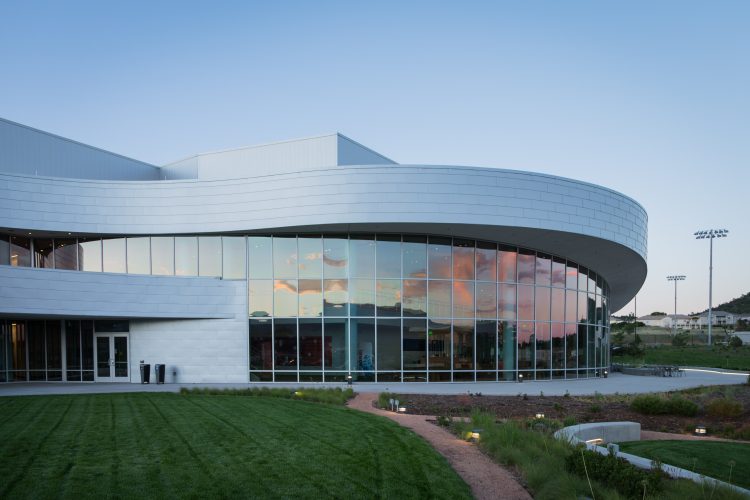 UCCS and the Ent Center for the Arts' Theatreworks company will receive its first-ever grant from the National Endowment for the Arts after the organization confirmed it would award $10,000 to a specific project at UCCS.
"It's an incredible national-level honor from our country's highest level of arts funding," said Caitlin Lowans, artistic director of Theatreworks.
The funds will be used towards bringing a new production of Aubergine by Julia Cho, directed by Lisa Marie Rollins, to the Ent Center for the Arts, with the goal of an October 2021 virtual reading, before a September 2022 debut.
"The play follows a Korean-American chef who wants to cook the perfect meal for his dying father. Three of the characters speak fluent Korean, we want to assemble a cast and design team who can tell this story authentically, and commission Korean translation to supertitle the work to create a truly bilingual production," Lowans said. "Additional resources from sources like the NEA and the CU Diversity and Inclusive Excellence grants support that work."
According to the NEA, more than 1,100 projects across the nation were funded, totaling $27 million. In Colorado, 24 grants were earmarked for arts projects.
"As the country and the arts sector begin to imagine returning to a post-pandemic world, the National Endowment for the Arts is proud to announce funding that will help arts organizations such as UCCS reengage fully with partners and audiences," said NEA Acting Chairman Ann Eilers. "Although the arts have sustained many during the pandemic, the chance to gather with one another and share arts experiences is its own necessity and pleasure."
For more information on the Ent Center for the Arts and Theatreworks, visit their website here. To learn more about the National Endowment for the Arts visit their website here.