Staff governance at UCCS has offered critical guidance for campus leadership over the past year. Key policy recommendations have included more compassionate snow day leave policies and a change to annual evaluations that allowed for changed job duties due to COVID-19, among others.
Following the annual election season, the UCCS staff body voted in new elected representatives, as well as passing a ballot measure to establish a new women-identifying staff committee (WISC).
The new representatives join those elected to multiple-year terms. See the new representatives below, and all Staff Association leadership online.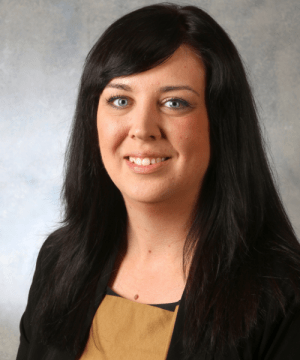 Missy Sernatinger, Vice President
Missy Sernatinger is the First Year Experience program coordinator and has been with UCCS for six years. She is the co-chair of the UCCS Staff Association Policy Committee and has served as a representative and executive member of the University of Colorado Staff Council (UCSC). She is also a recipient of one of two 2019 Staff Excellence Awards.
Missy is currently working towards a Master's of Public Affairs at UCCS and hopes to use the knowledge gained in her classes to enhance her staff governance positions. She aims to shift Staff Association into an advocacy and policy-driven support for staff on campus. Passionate about shared governance, she also aims to build even stronger bonds with Faculty Assembly and Student Government Association leadership.
Kayla Gronseth Boyer, Secretary
Kayla Gronseth Boyer serves as eComm Marketing Assistant for University Marketing & Communications as well as the Office of Alumni Relations. She received her master's degree in Organizational and Strategic Communication from UCCS in 2018 while working as graduate peer mentor for the Communication Graduate Program, student employee for the Office of Alumni Relations and writing consultant at the Excel Writing Center on campus.
She is excited to bring attention to detail, strong writing skills and a passion for the UCCS community to her role, and to strengthen staff access to opportunities for campus cultural growth and resilience.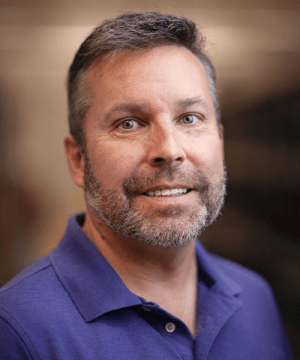 Brad Bailey, Treasurer
Brad Bailey has been with UCCS for 13 years and currently serves as the finance and HR professional for the Kraemer Family Library. Brad has previously served as Staff Association Treasurer and has found it to be a great way of bringing the knowledge gained through his career to the benefit of staff at UCCS. Committed to serving the campus in any ways possible, he is excited to continue bringing his expertise to the role.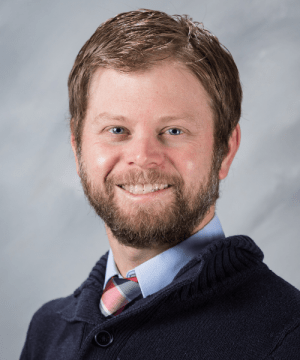 Danny Pape, University Staff Member-At-Large
Danny Pape is the director of the Career Center and has been with UCCS for one year. He brings a variety of perspectives that will allow him to advocate for staff on campus. From a supervisory perspective, Danny understands the importance of valuing individual perspectives. From a higher education veteran's perspective, he brings knowledge and perspective about what does and doesn't work for universities. Finally, as a dad to a four-year-old daughter, Lily, Danny understands the need for work-life balance, especially for those with family and childcare responsibilities.
Danny is committed to helping Staff Association take care of UCCS employees and advocate for opportunities for all staff to thrive.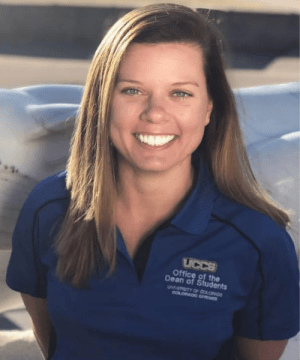 Lisa Potoka, University Staff Member-At-Large
Lisa Potoka is the Assistant Dean of Students and has been with UCCS for two years. Lisa is committed to helping advocate for staff members as we discover the new normal in the workplace – as well as continuing to celebrate the successes of our colleagues, and having a little fun, too. Lisa has experience with service to shared governance, including hosting events and communicating regularly with administration, and looks forward to bringing the same energy and creativity to the UCCS Staff Association.
Valerie Carricato, University Staff Pay and Benefits Committee Chair
Valerie Carricato is an examiner for the Office of Admissions and has been with UCCS for six years. Valerie enjoys advocating for employees, including as a member of the Pay and Benefits Committee. She looks forward to raising awareness of benefit options available to staff and bridging gaps and barriers between University Staff employees.
Learn more about shared governance on the Staff Association website.