Editor's note: As of May 10, 2021, the event has been cancelled. Plans to reschedule for the fall 2021 semester are in the works. Stay tuned for more information. The article has been updated.
The College of Letters, Arts & Sciences' Department of History is taking the UCCS community back in time with their event: Let's get medieval on this pandemic. Originally rescheduled for May 11, 2021, the event will now take place at the beginning of the fall 2021 semester.
The event, co-sponsored by the Student Government Association, the History Club and the students of HIST 4150: Medieval Science and Technology, will bring the Middle Ages to campus in a fun and engaging way. "Our event encourages everyone to compete, as well as to peruse a short museum exhibition of major scientific and technological developments of the Middle Ages which was roughly 500 to 1500 A.D./C.E.," said Roger Martinez, associate professor of history and director of graduate studies at UCCS.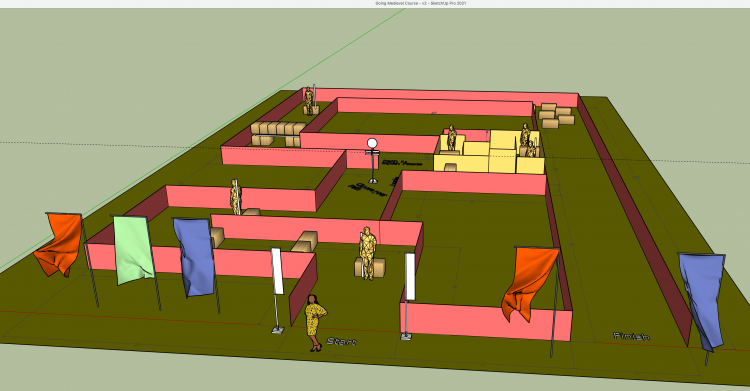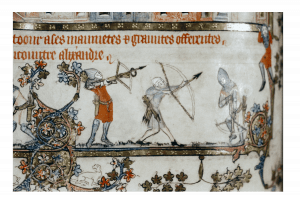 The West Lawn, nestled against the Science and Engineering Building, will be transformed into an obstacle course designed to challenge one's speed and dexterity as event-goers wield a wooden sword to dismember straw warrior dummies. There will be chances to win gift cards of up to $100 for those who choose to compete in the obstacle course. Judges will use speed and ability to effectively use the sword as criteria for picking a first, second and third place winner.
In addition to the obstacle course, demonstrations will be held throughout the evening to showcase the history of weaponry, including the different kinds of swords, used during that period. "The Middle Ages contributed to huge advancements in art, weaponry, and architecture," said Miranda Sherwood, a student in HIST 4150. "I hope that students and staff can admire the advancements and how these improvements contributed to modern-day applications in a fun and humorous way."