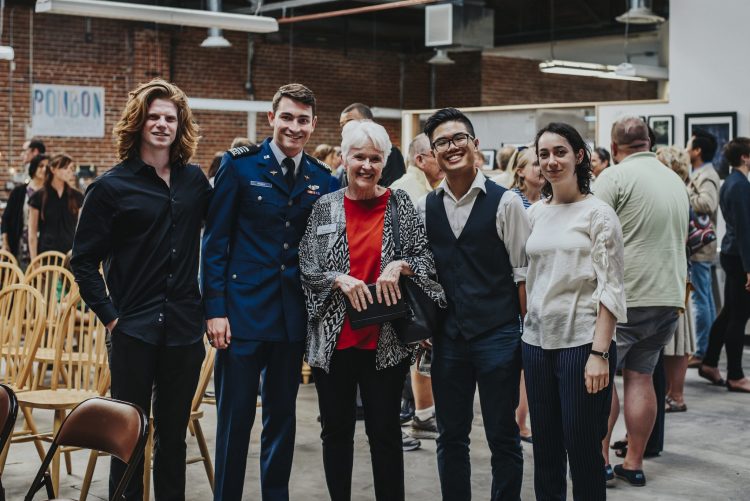 UCCS students and recent graduates are encouraged to apply for paid consulting opportunities through the Quad Innovation Alliance, which provides community-focused solutions to Colorado Springs businesses.
The Quad's virtual summer semester program will run June 14 to July 16, 2021. Applications are due by 11:59 p.m. on Monday, May 24, 2021.
The Quad is a joint initiative between UCCS, Colorado College, Pikes Peak Community College and the U.S. Air Force Academy. Students participating in the innovation consulting program help to research and design future initiatives for city, community and local organizations.
Collaboration across Colorado Springs' academic institutions is an essential program component. Each project team is comprised of four to seven interdisciplinary students representing at least three of the Quad's partner institutions. Students are given meaningful direction and assistance by professional management staff, and faculty advise with relevant subject matter expertise.
Students participating in Quad programs have the opportunity to add professional experience to their resumes, develop technical skills and advance their leadership abilities in a diverse, professional team environment. Past teams have worked on initiatives including engaging youth in electric energy solutions, improving public health, trust and safety, expanding behavioral health programs in schools and more.
All students save U.S. Air Force cadets are awarded a $1,000 stipend to support a 20 hours weekly commitment. The program is open to any student or recent grad of Colorado College, Pikes Peak Community College, UCCS and the U.S. Air Force Academy regardless of current geographic location. This summer's program will be offered virtually.
Apply using the online application. The regular admission deadline is 11:59 p.m. on May 24, 2021. For further information, contact Belle Cotton, operations manager for the Quad.
Related: