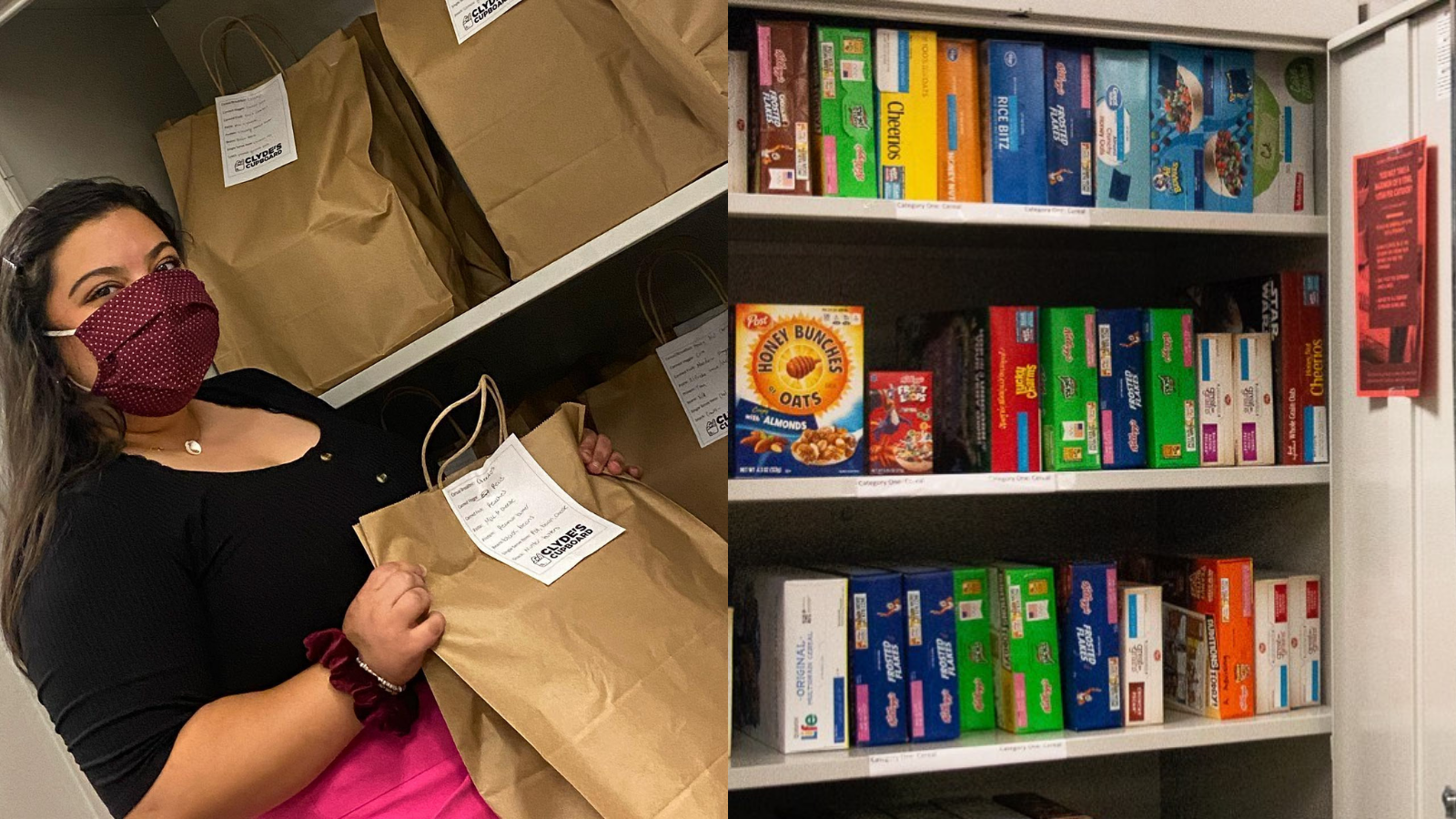 Clyde's Cupboard, UCCS' on-campus food pantry, recently received a $50,000 grant from the University of Colorado system – the largest gift the Cupboard has seen since its creation in 2013.
"We are so thankful," said Ray Fisco, prevention and outreach manager in the Office of the Dean of Students. "Because of this generous donation, we are able to increase access to Clyde's Cupboard for our students in need."
The funding will aid in the Cupboard's continued growth and success, including the expansion of new programs, storage space, hours of availability and some of its newest resources and services, such as Mountain Lion Meals and Fresh Food Friday.
Continued support from donors will allow the Cupboard to continue to offer these new programs – which make fresh, perishable foods and free dining hall meals available to students in need – over the long-term.
"Clyde's Cupboard is a service that our students need and want and the grant is really a result of that," said Fisco. "While the grant will set us up for success in the future, we will still need the support from the campus community in the years to come."
Since the fall semester of 2016, Clyde's Cupboard has seen nearly 7,000 visits between its main location in the Student Life Lounge and the satellite location at the Recreation and Wellness Center. Last semester alone nearly 500 students utilized the food pantry, and this number is expected to double or triple as more students return to campus for in-person learning.
Clyde's Cupboard is a 100% donation-based and non-need-based food pantry that provides free food and toiletries for all enrolled UCCS students. If you would like to support Clyde's Cupboard you can make a donation online or by contacting Ray Fisco at [email protected].