After taking the effort to create accessible materials to aid in teaching Mechanical and Aerospace Engineering courses, Lynnane George, Ph.D., instructor of Mechanical and Aerospace Engineering, earned a nod as a CU Open Educational Resources (OER) Champion.
Although George said the award, which is issued by the CU System to one member of each campus, came as a surprise, she said she's grateful for the honor.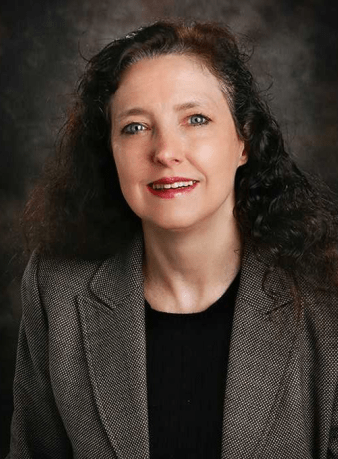 "I was amazed there were few open resources on the topic that were not simply videos of professors giving boring lectures. There was really no one comprehensive textbook for the subject matter I was teaching," George said. "I ended up creating a lot of the material myself.
The feedback George received from her students showcased a need for more of these types of materials, as they gave rave reviews of the accessibility, variety of sources and the ways the interactive elements helped convey the subject matter.
"I wanted to engage students more in their learning process by offering alternative learning methods while making them more responsible for their learning by incorporating material from different perspectives and enabling them to dive deeper into the subject as they desire," George said.
George pointed to an interactive textbook she created titled "An Introduction to Orbital Mechanics" which consists of written materials, videos, GIFs, photos and exercises to aid in learning. For George, student feedback has been key.
"The students are providing excellent feedback and sometimes even find typos, thereby engaging them in the learning process along the way. Plus, they love to correct my errors," George said.
George said she is using these resources in her classes to this day, and she plans to pay it forward actively by making these resources available to anybody interested in her work, and by inspiring others to create similar resources.
"I serve as a teaching fellow, providing guidance and consultation across campus on teaching and learning strategies. In that role, I get the opportunity to speak and mentor faculty about OER, active learning, assessment and diversity and inclusion."
George thanked her nominator, Angie Dodson, instructional designer, Faculty Resource Center, who she said inspired her to learn more about OER.
"She not only took the time to nominate me, but was also instrumental in helping throughout the OER development process. Without her enthusiasm and leadership, I would not have known about OER, much less be writing an e-text to enhance students' learning experiences."
With more faculty members employing these open resources, George said students and employers will benefit.
"Our dedicated faculty and students really work together as a team to create an excellent learning environment. Our robust research programs, student clubs and courses provide students hands-on experience, which is exactly what employers are looking for. It is truly rewarding to see students grow throughout the program and graduate to go on to serve as outstanding engineers in the workforce."