After more than three months of work, a group of students within the Visual and Performing Arts' Theatre and Dance program are set to debut their original production Hecatomb.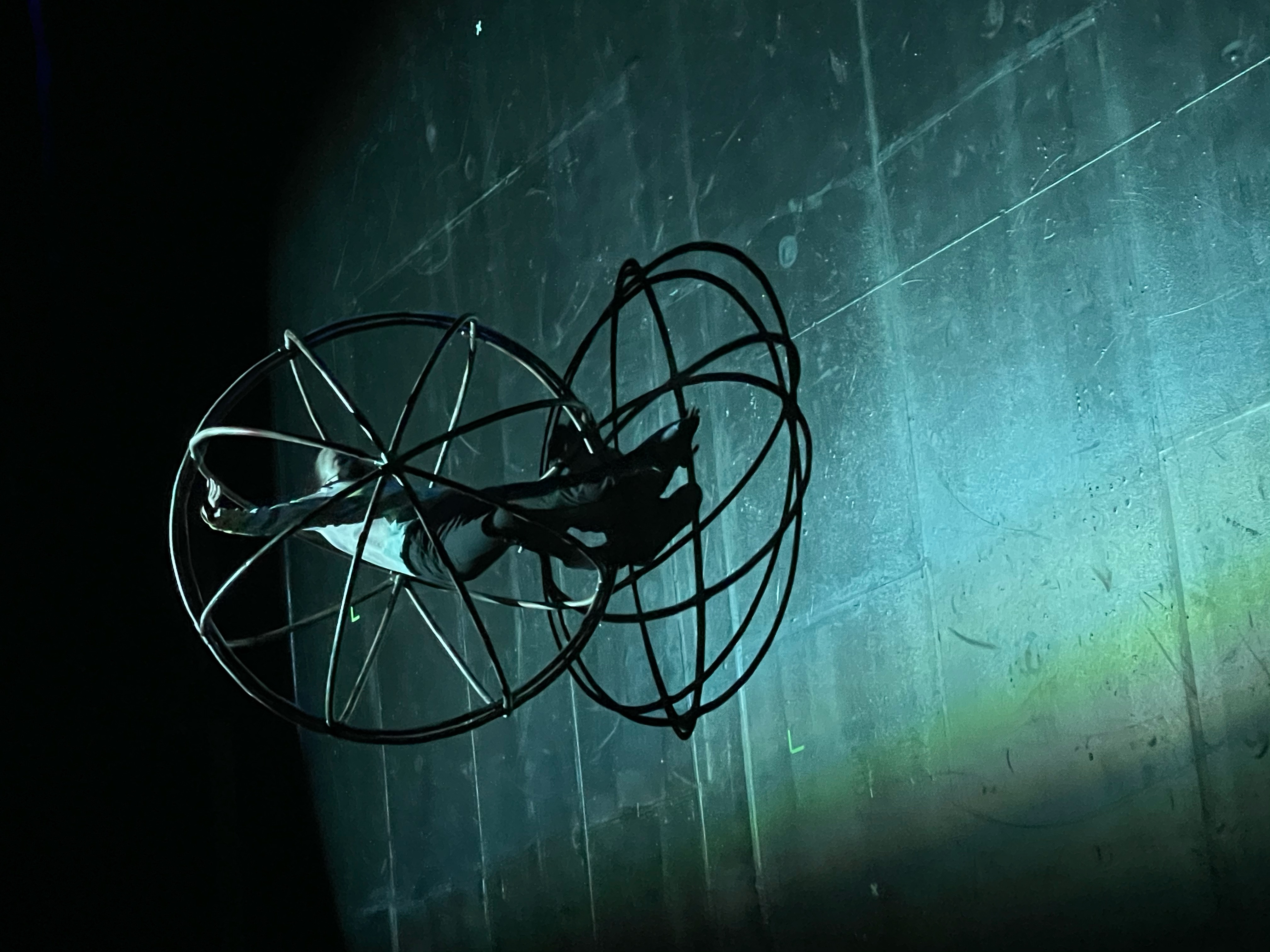 The show, which will be directed and produced by Olivia Langley, a senior Theatre and Dance student, will be the grand finale of VAPA's dance month. The production will appear on the Dusty Loo stage of the Ent Center for the Arts, beginning March 12, running through March 19. Although many shows are sold out, tap here to see ticket availability.
"Olivia is an endlessly creative choreographer who builds evocative worlds on the stage. We picked this project for its complexity and potential for theatrical beauty. I've seen some rehearsals and can say that what she and her team have developed is stunning," said Kevin Landis, Ph.D., professor and director of the Theatre and Dance department.
Hecatomb is a conglomeration of ballet, modern and contemporary dance styles. It features six student dancers on stage with 15 supporting students backstage. Langley said the premise of Hecatomb is a venture into a new world of reflection and possibility, an opportunity to face our humanity through movement.
"This piece is a reflection, a relic, of humanity," Langley said. "I'm hoping to achieve a visceral response from both audience and dancers. I'd like for them to feel as if they are watching a history book in motion, watching the culmination of archives, reliving an old memory, and leading a movement simultaneously. This show encompasses my past experiences as a dancer and my concerns with the world in relation to oppression and injustice."
Langley said she drew upon themes from anime show "Attack on Titan," created by Hajime Isayama, who wrote his show with the intent of confronting notions of human nature in connection with historical atrocities.
"In the show, it becomes clear that the oppressor holding the characters captive is none other than humanity itself," Langley said. "I found this idea incredibly interesting and forever current. Themes in 'Attack on Titan,' such as cycles, human nature, and the juxtaposition between violence and peace truly inspired the show. The name (Hecatomb) itself can be translated into 'an intense loss of life for some cause.' It is current and relevant with what we have learned to navigate through with the pandemic."
Read more of Olivia's interview here, along with the origin of the dance title Hecatomb.