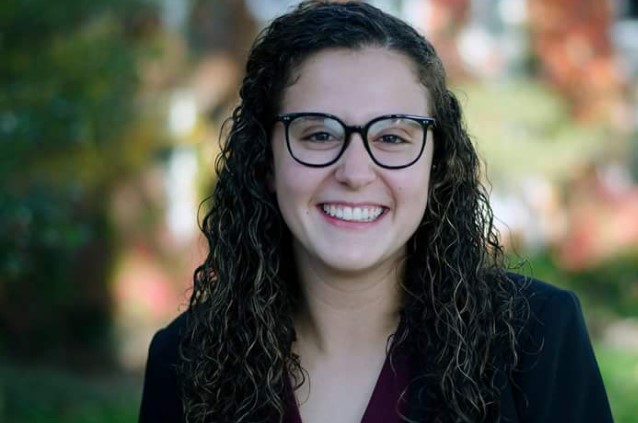 For her extraordinary leadership, character and embodiment of civic service, Sara Khammash, a senior biology major at UCCS, has been named Colorado Leadership Alliance's (CLA) 2021 Student Leader of the Year.
The annual award is granted by the Denver Metro Chamber Leadership Foundation and the Boettcher Foundation. Khammash was selected from a pool of nominees from 12 Colorado institutions, including all four campuses in the CU system.
Khammash's dedication to two service projects – one local, and one international – stem from deep personal history.
Locally, Khammash has spent the last seven years volunteering as a tutor for Bear Creek Elementary, her former elementary school.
"I have worked with the most amazing fourth graders and the most amazing teacher (who was both my sisters' and my second-grade teacher) for the last 7 years," Khammash said. "I am at my best when I am interacting with these amazing kids. I have the privilege to inspire them and touch their lives, and they have done the exact same for me."
Khammash traveled to Jordan to deliver donations to at-need populations.
Khammash also created an international service program in high school that serves Jordanian orphans, war refugees, children with special needs and the elderly. Khammash collected donations and delivered them personally to the groups in Jordan.
"This project means so much to me because I was born in Jordan, and I was able to give back to a place that is part of who I am today," Khammash said.
Khammash's volunteer efforts are in addition to participation in the Chancellor's Leadership Class, serving as president of UCCS' first Middle East and Northern Africa (MENA) club and volunteering in the Emergency Department of Penrose St. Francis hospital.
"Sara's commitment to service was strong in both quality and quantity," said Tiffany Anderson, director of programs at the Boettcher Foundation. "It was clear that she valued helping others not for her own benefit or self-fulfillment, but out of a genuine desire to serve others in the UCCS and Colorado Springs communities."
Khammash will graduate from UCCS in the summer of 2021 with summa cum laude honors. Until then, she's keeping busy – and staying true to her extraordinary commitment to the good of communities both near and far.
---
The Colorado Leadership Alliance works to bring together leadership programs, directors, and students from college campuses across Colorado, in order to define and address community needs. Find out more online.